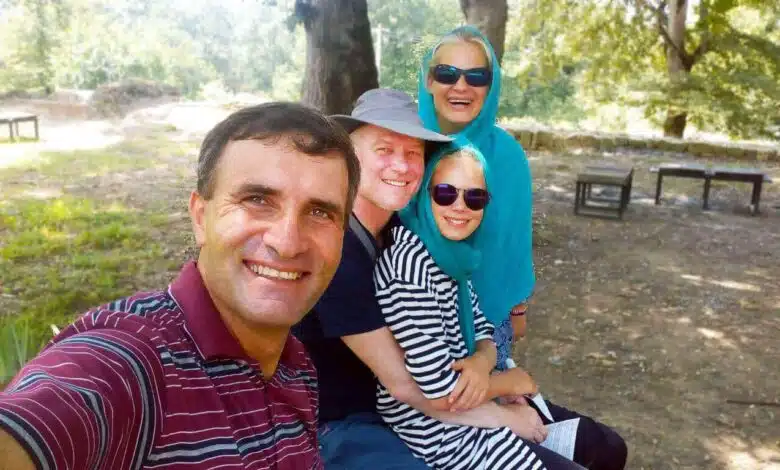 Certainly, Iran's first National Park and perhaps the only National Park which has just a special flora and fauna is more important than any other environmental area. Visiting this National Park is undoubtedly the most important part of amateur and expert groups, for both types, locals and foreigners.
Golestan National Park which is a forested slopes of the ancient Hyrcanian of northern Iran in west, its northern parts is covered by elegant desert and unique flavor of Turkmens in east of Iran's desert areas.
The Swiss Family from the very beginning to northern Iran were interested in visiting the park. We moved from our accommodation (Watch House of Miankaleh) to the Caspian Sea for a short visit, headed to Zarringol dam and Kaboudwal waterfall, then we continued our way to the Golestan National Park.
We ate lunch in Tangerah and were driving to the Tangegol. In the following, in eastern Alborz Mountain, a so-called "Condes Mountain" was our next destination where lead to spending the night at the camp.
Early in the morning we began for visiting the park. Our destination was central police station, Mirzabailou, and more than 180 km of mountain Condes away. We moved early in the morning and after coordination with an assistant ranger towards environmental Alame.
The car of environmental organization transferred our equipment and backpacks to the camp. Among the beginning of the path we have seen gazelles, jackals, raven, many rams, ewes, and partridge and after that we went to the police station.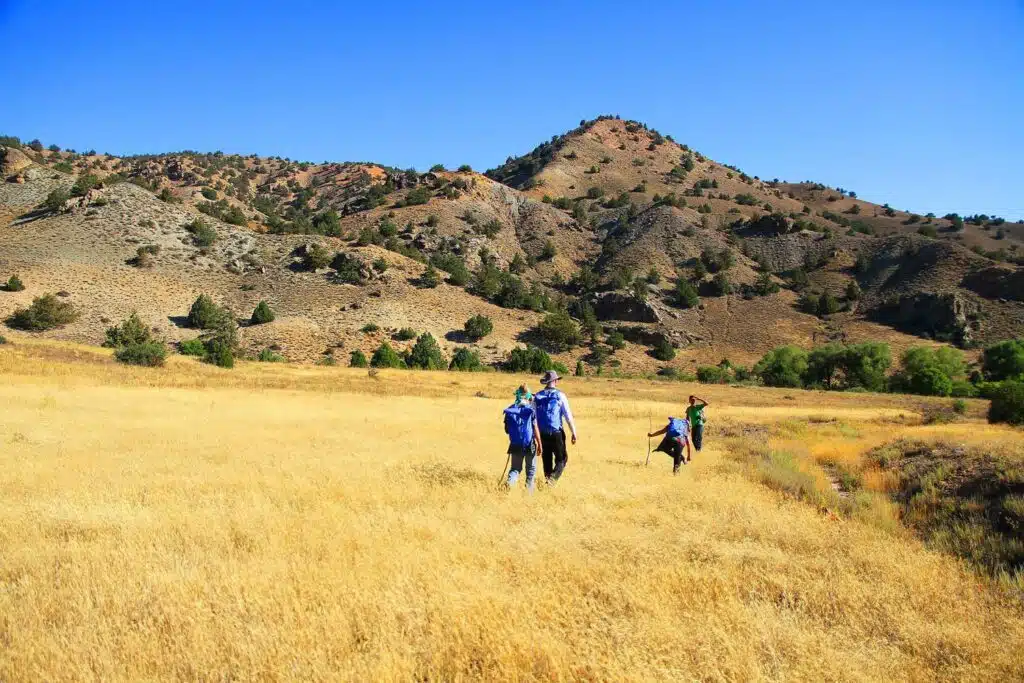 Every so often in the shadow of the juniper tree which is habitat of Iran we settled picnics and drank a sip of water and ate something. That rugged path took more than seven. The guesthouse was Pahlavi resting place and maybe Pahlavi Family used it several times for hunt and relaxation.
On the way we passed one of the most sensitive parts of the park called Degarmaneli.
A variety of birds, sheep, swine, goats, rabbits, foxes, and Cinereous vultures were observed in a very nice and wonderful area. Toward the afternoon we arrived to the Soulgard checkpoint.
The last step was a visit to the Tangegol highlands.
Longest of our walks was 8 and shortest climbing less than 4.5 hours. Along the way we saw a picturesque waterfall. Afternoon we moved to our accommodation at the first night. A total of about 300 km on the tour was over. Total distance traveled on the tour was more than 300 km.
– Hor Mansouri – Eco tour guide – SURFIRAN Travel and Tours