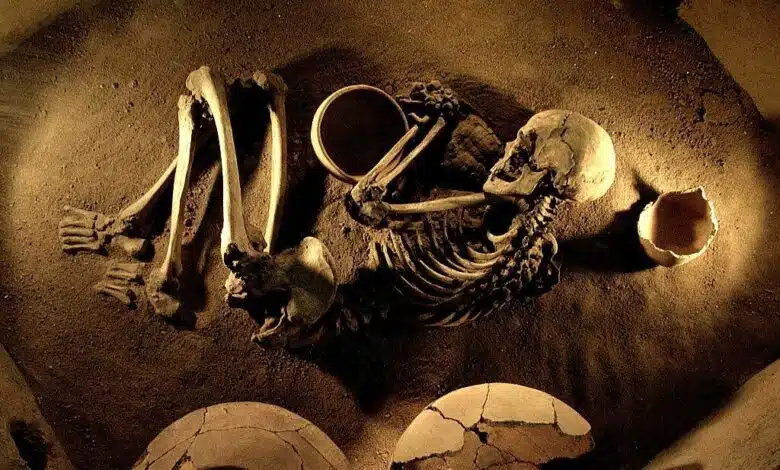 It was the year 727 BC. After independence from Assyrians, the Median commanders of north and west Persia gathered to choose the first king to rule the scattered Median villages and townships and put an end to disagreements. They chose Deioces, a young judge famous for his fair judgments that even other villages would take their matters to him. Dia-oku (Deioces) became the first Median king and established his capital at Hegmataneh, where Greeks called Ecbatana.
Where Is Hegmataneh?
Located in Central West Iran, Hegmataneh (Ecbatana) was built by the eastern slope of Alvand mountains in majestic Zagros mountain ranges. Its fertile land is still a great crop land to cultivate fruits and vegetables. Farther east, land is used for growing cereal grains and after these farms, fields are mostly used for pastoralism. In the past, Hegmataneh was famous for its wheat and horses. Remains of Ecbatana are now located within the city of Hamedan and a small portion of it is excavated and available for visit.
An Spectacular Concentric Castle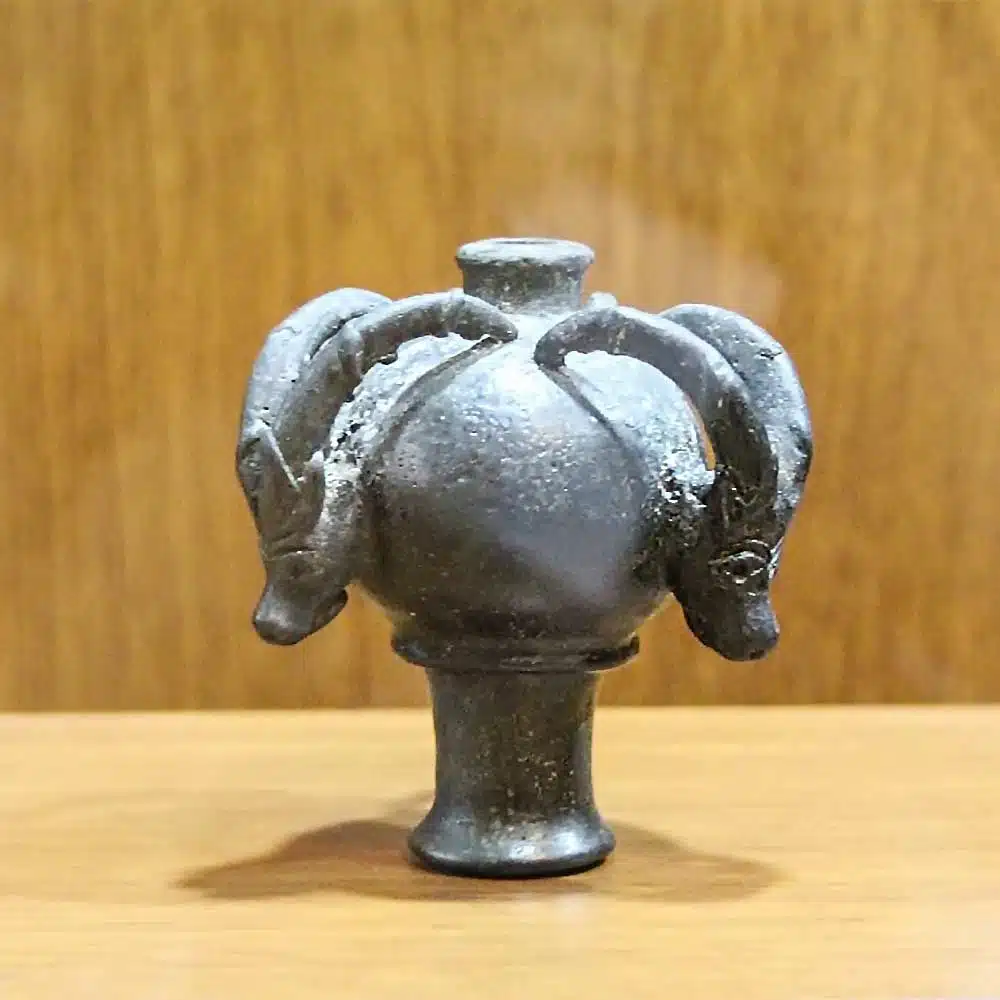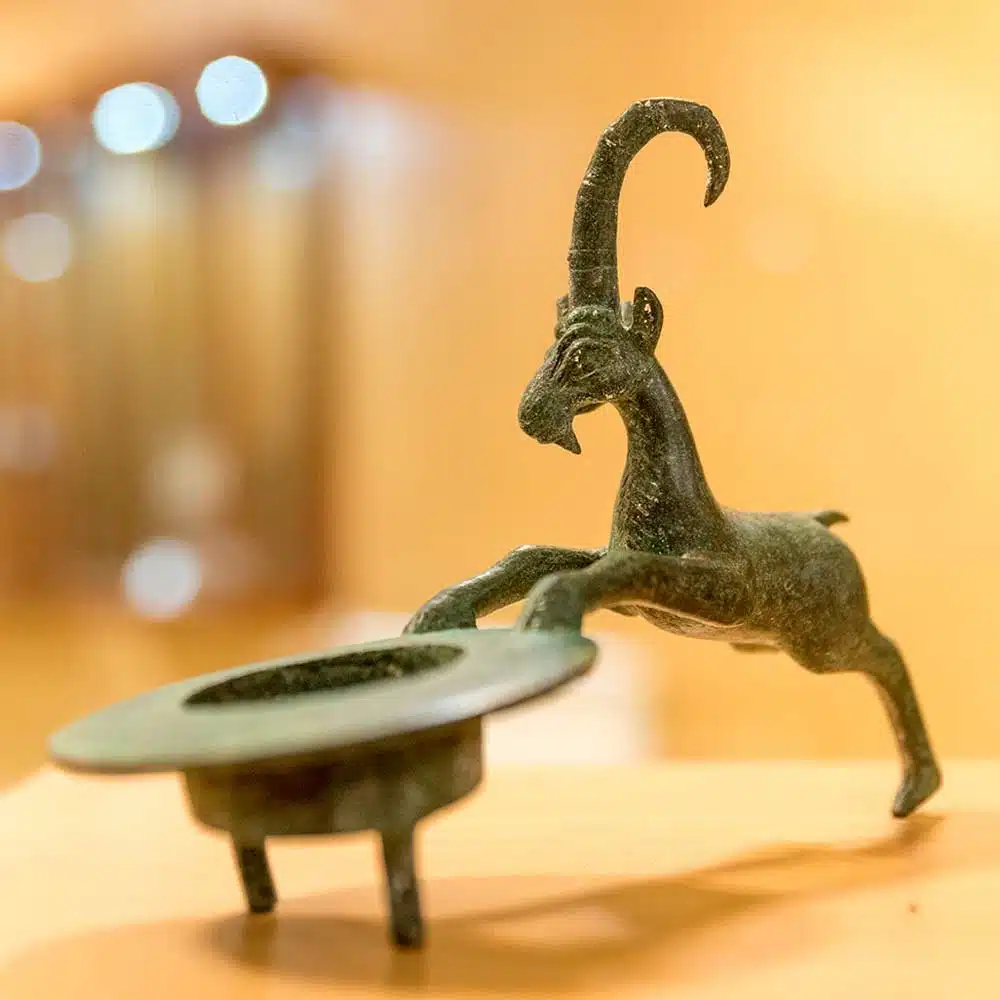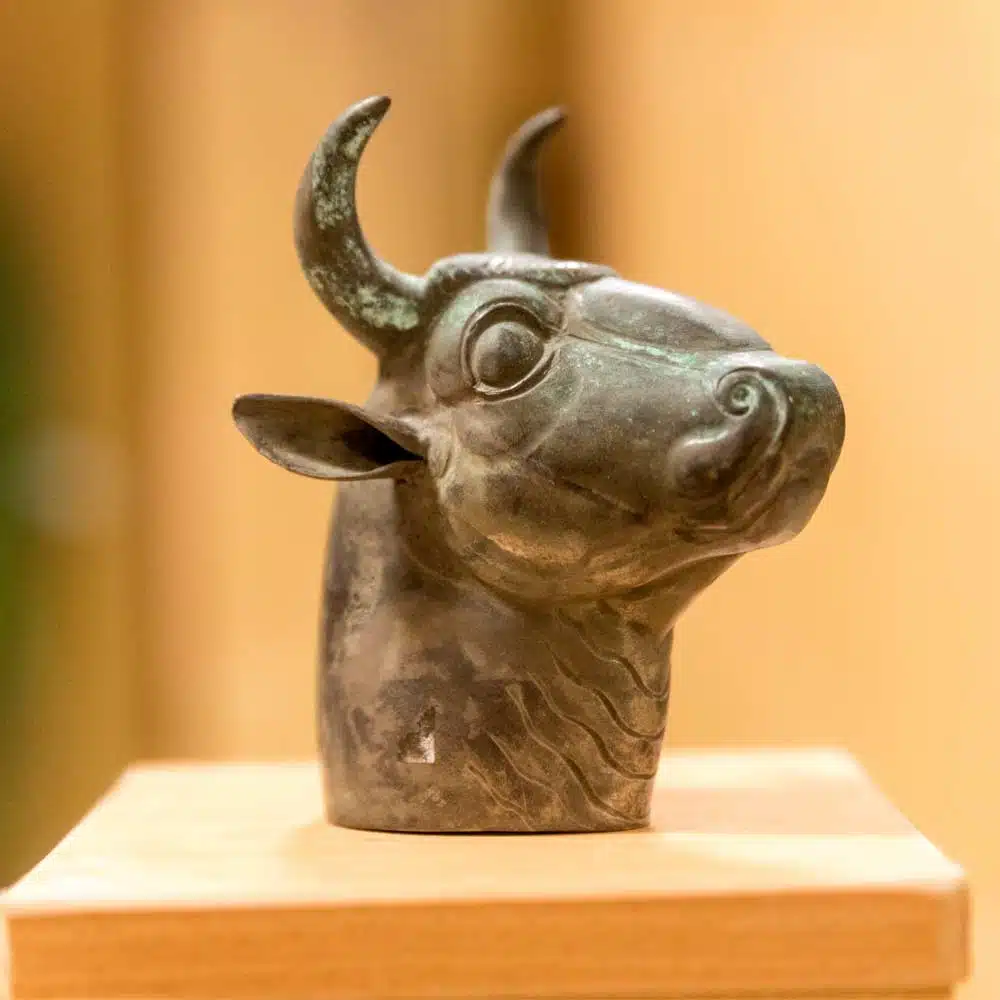 It is said that Hegmataneh consisted of 7 round concentric citadels, each with special color and decoration. The outer wall column was white, and towards the center, the color of decorations were black, magenta, blue, orange and silver. The palace of the king that was located in the center was decorated in gold.
But this is not the only legend about Hegmataneh. Some Greek historians such as Ctesias mentioned that Semiramis, the Babylonian queen, was the person who built the city and ordered the supply of water by building a river from a lake in the Alvand mountains.
Important Through Achaemenids Empire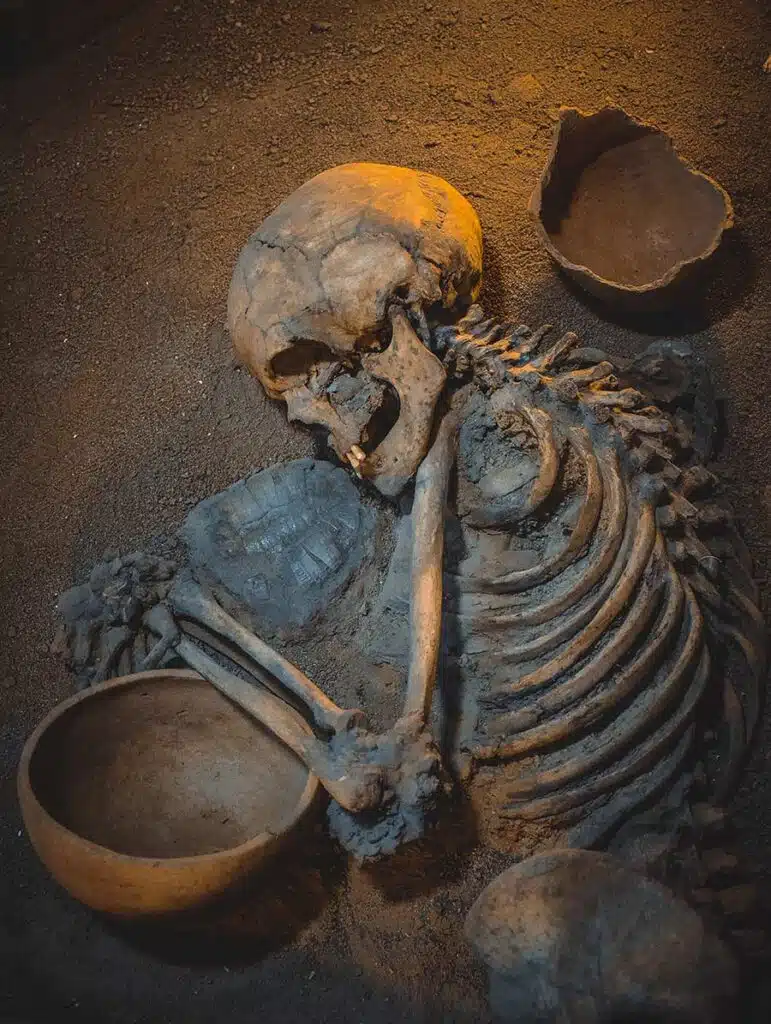 When Achaemenids took over the area, Hegmataneh became an important Satrapal seat on the Persian Royal Road. The road connected Susa to Sard and a travel was taking 90 days to complete. Later, Hegmataneh became the summer capital of the Achaemenid Empire.
In another account, Darius III ordered to build a pavilion with 300 secret rooms to protect the royal jewelry when Alexander the Great conquered Persia. It is said that the treasure was protected behind 8 iron gates, each gate around 12 meters high. Historical accounts also mention the assassination of the Macedonian general, Parmenion, by order of Alexander the Great at Hegmataneh in year 330 BC.
How Excavations Took Place?
Tell Hegmataneh is a 30 meters high mound, one of the three major topographic features in today's Hamean. The earliest excavations began in 1913 by Charles Fossey. The massive defensive wall of the city, made out of mud bricks, was discovered in 1956 during a road construction. Archaeological survey in 1971 revealed a Parthian cemetery and shows that Hegmataneh had ongoing residence after the Achaemenid era. In fact, evidence of six different periods are discovered here.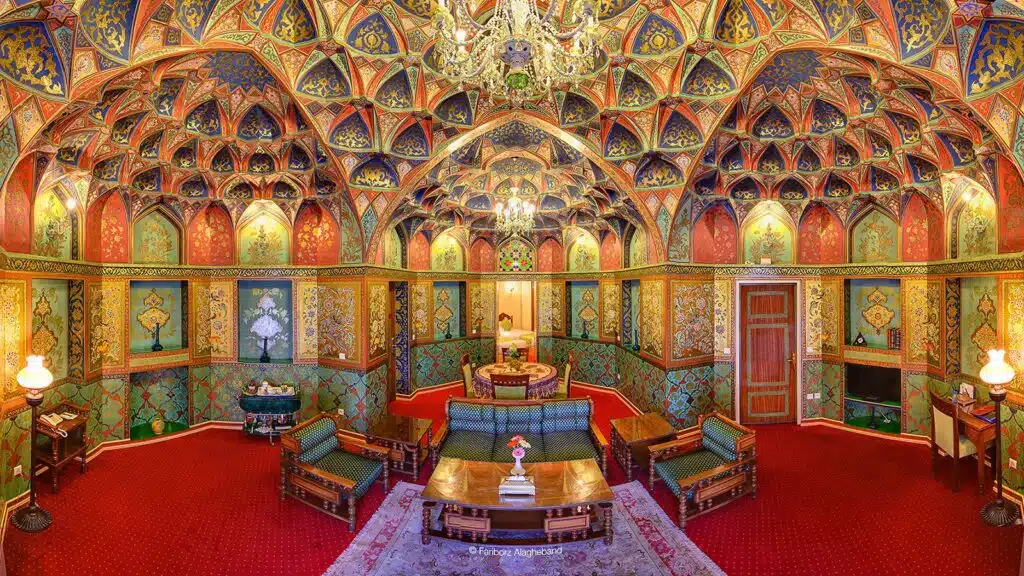 The excavated buildings that are presented at Hegmataneh are only a small portion of this vast site. The buildings here are of equal size and plan. All buildings have a porch, a central hall and three rooms on three sides. Two symmetrical passages are built from northeast to southwest which are parallel to each other. All measurements are precise and accurate.
What Has Been Found At Hegmataneh?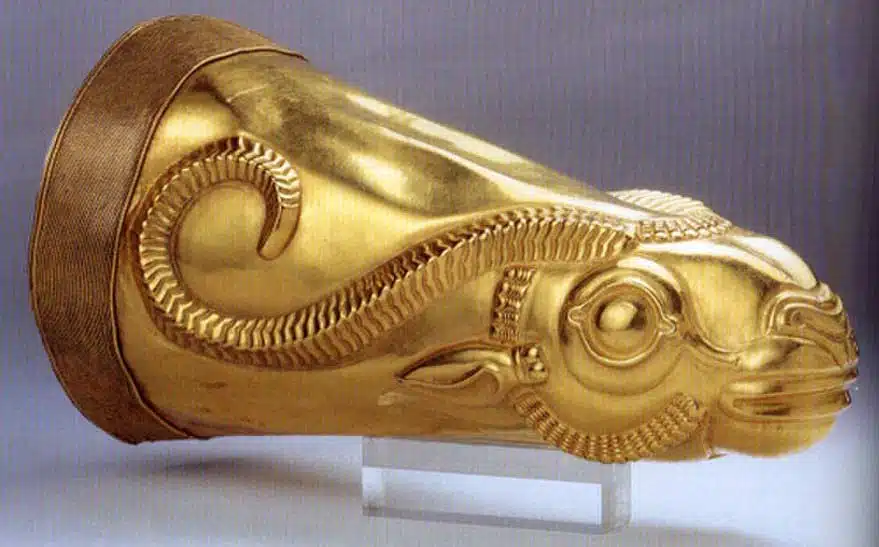 Important artefacts that have been discovered at Hegmataneh include golden and silver rhytons that are elaborately hammered. Gold tablets of Ariaramnes (great uncle to Cyrus the Great) and his son Arsames written in Old Persian have been found here, as well as the gold tablet of Darius II, glass cylinder seals, bronze tools, ceramic vessels and jars that were used in ceremonial events and everyday life, figurines and coins from Hellenistic, Parthian and Sasanian era.
What Else Is There To See?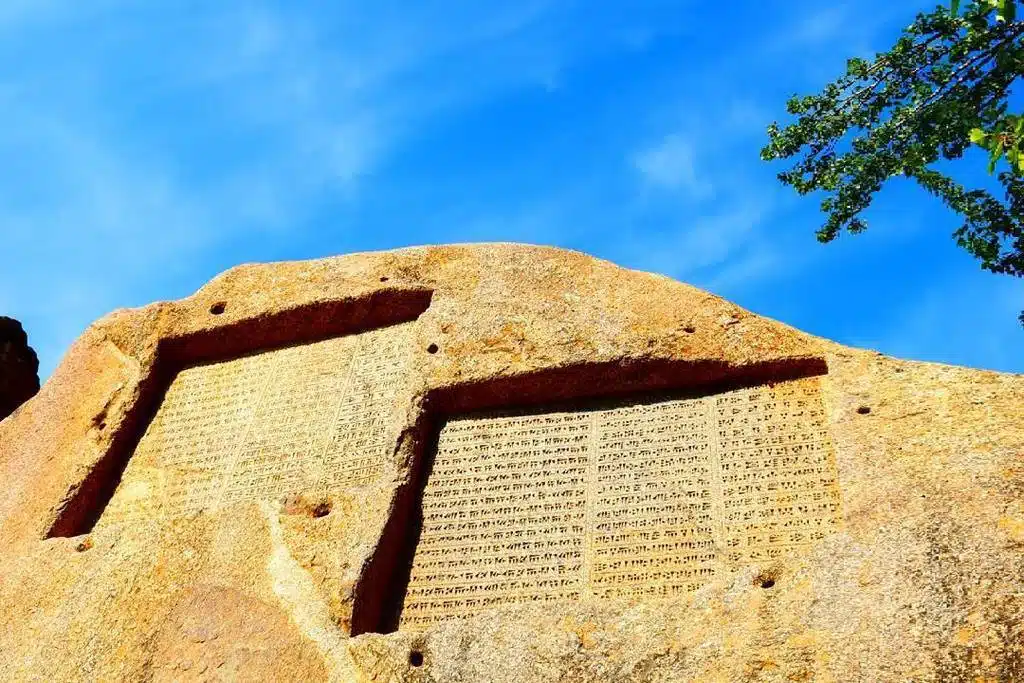 Besides Hegmataneh, Hamdan has other attractions to offer. Ganjnameh consists of two inscriptions engraved on a vertical mountain side at Abbas Abad Valley, 12 km southwest of Hamedan. The inscriptions belong to Darius the Great and his son Xerxes the Great. The languages on the inscriptions are in Old Persian, Neo-Babylonian and Neo-Elamite. This trilingual inscription helped linguists to discover the Old Persian alphabets and translate the famous Bisotun inscription by Darius the Great in Kermanshah.
Hamedan is also famous for mausoleums of two well known persons: Avicenna, one of the significant polymaths of the Islamic Golden Age, and Baba Tahir, the Persian dervish poet, both lived in the 11th century AD. Another noteworthy monument in Hamedan is the Alavian Dome from the Seljuq time. This 10th century building is decorated with stucco in floral patterns. Many visitors also go to the famous Ali Sadr cave in Kabudarahang, about 100 km north of Hamedan. This large cave is popular with the locals too and visitors enjoy a boat ride inside the cave.