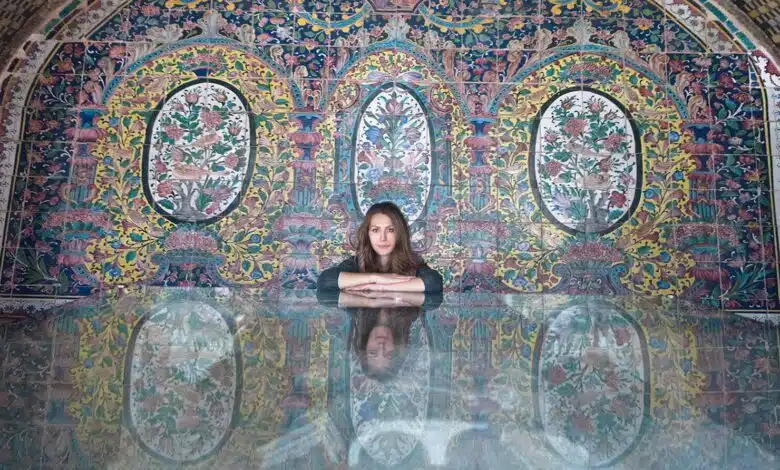 Explore the safety and cultural considerations for women traveling to Iran. This comprehensive guide covers everything from dress code and customs to the current political climate and potential risks.
Many female travelers who visited Iran, described travel in Iran is safe for women. Violent crimes against foreigners are extremely rare and, indeed.
Iran is a country with a long and rich history, and it is generally considered safe for women to visit. However, it is important to be aware of and respect the local customs and laws, particularly regarding dress and behavior.
Women are expected to dress modestly in Iran, covering their hair and avoiding tight or revealing clothing. It's also important to be aware that women and men are segregated in some public spaces, such as buses and trains.
Dress For Women
All women while in Iran are required to follow the dress codes prescribed form women in Iran. This means wearing a headscarf and not allowing the skins on your arm or legs to be shown while in public.
It is also important to be aware that the dress code is more strictly enforced in certain areas, such as religious sites and government buildings. It's also important to note that clothing and scarfs are available for purchase in Iran, so if you do not have the suitable dress with you, you can purchase them locally.
Additionally, while it is not mandatory for tourists, it is recommended to wear a manto, a long coat that covers the legs, to show respect and adherence to local customs.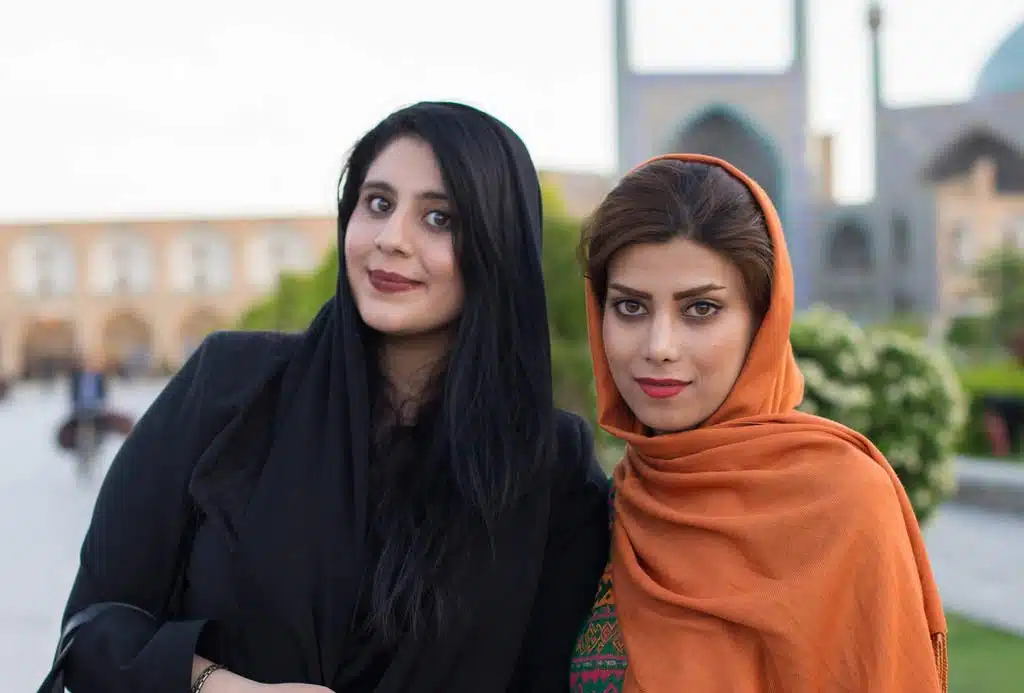 Travel to Iran as a Woman
There is also gender segregation of public transport. Following these laws will mean women will generally have no issues when it comes to safety.
Iranians are renowned for their hospitality and as a visitor you will be invited to many people's houses for dinner or lunch.
This isn't as forward as it may seem in other countries and is generally a sign of respect to the guest. There is, however, no obligation to accept such offers.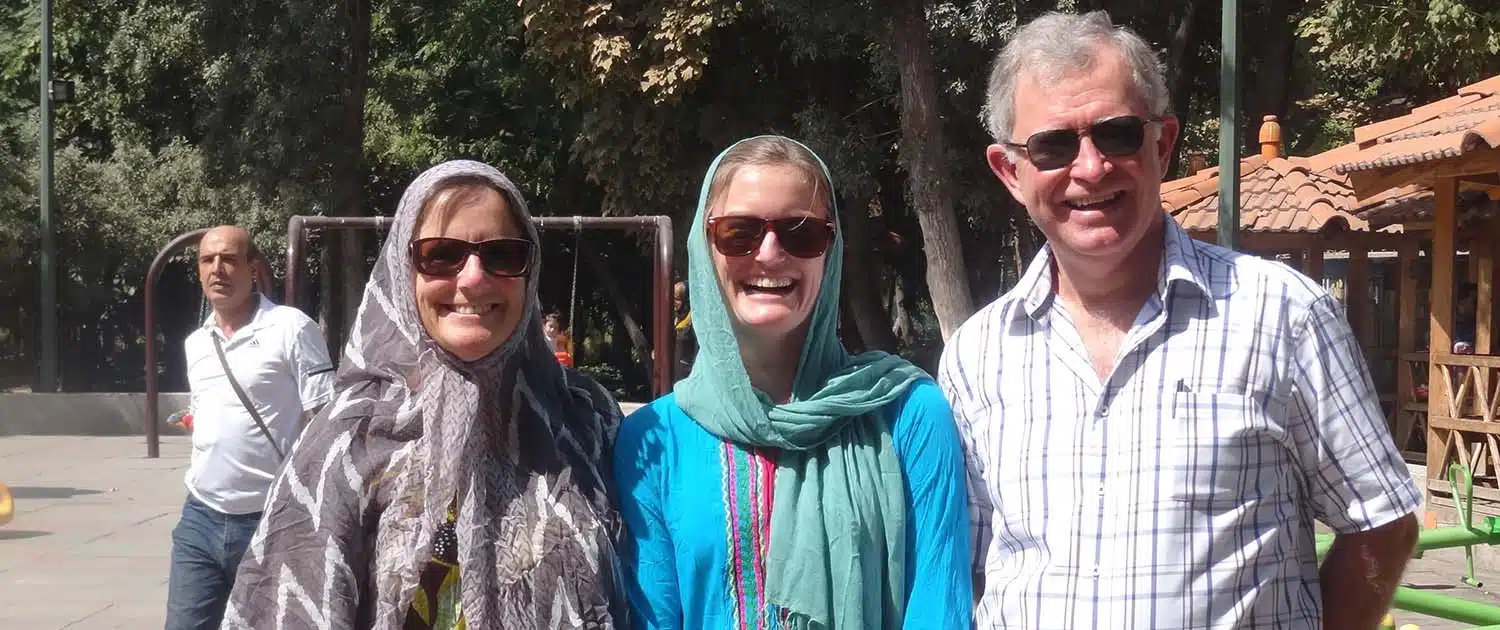 What to Wear When Visiting Iran
Generally, women have to wear clothing that conceals their body parts. In Iran you can see most women wearing "manteau" that might be in different colors and even tight or short. Your other choice can be "tunics" and pants. If you would prefer to wear a skirt, it should be at least mid-calf or longer, with non-transparent, darkish hosiery underneath. Ankle length skirts are unusual but acceptable. There is no problem with wearing skinny jeans and high boots but avoid Carpi pants, They are too short and not acceptable. Open toed sandals with nail polish are fine.
During late autumn, winter, and early spring (October to March), these requirements are easier to follow, as women visitors can wear a raincoat over pants. In the warm and hot months (April until late September), my advice would be to choose a linen jacket or even an oversize but ton-down blouse to get to Iran and then have your first shopping experience hunting for a cool overcoat once you get here.
Despite the common misunderstanding, "chador" is not compulsory except when visiting some mosques and holy shrines, where you can borrow one at the gate or even, if fancy takes you, buy a ready-made one from a nearby bazaar.
Safety for Solo Female Travelers in Iran
Iran is a safe destination for solo travelers, although it's important to be aware of the local customs and laws, especially for women. Solo female travelers may experience some discrimination, and it is important to dress modestly and cover the head and hair with a scarf.
It is also recommended to research and plan your trip in advance, and to be aware of the current political situation in the country. It is also a good idea to familiarize yourself with common phrases and customs to help you navigate the country.
Iran has a good transportation system, including buses and trains, and it is relatively easy to get around, especially if you have planned your trip in advance. If you are unsure about your itinerary, you can also hire a guide, which is a great way to learn more about the culture and history of the country, and to have a safe and enjoyable trip.
Overall, solo travel in Iran is possible and it can be a safe and rewarding experience if you plan your trip in advance, respect local customs and laws, and take necessary precautions.
Hitchhiking as a Woman in Iran
Hitchhiking as a woman in Iran can be a challenging as this type of travel style is still not well known in Iran, especially in small cities.
One of the biggest challenges for women hitchhiking in Iran is the dress code. Women are required to wear a headscarf and loose-fitting clothing that covers their arms and legs. Failure to comply with the dress code can result in fines.
Another issue for women hitchhiking in Iran is the risk of harassment or unwanted attention.
Despite the strict laws regarding gender segregation, women may still experience harassment from men on the street or while hitchhiking. This can be particularly challenging for women who are traveling alone, as they may not have anyone to turn to for help.
Despite these challenges, there are still women who choose to hitchhike in Iran. Some women may choose to do so because it is an affordable way to travel, while others may be drawn to the adventure and freedom of the experience. For women who are determined to hitchhike in Iran, there are a few things that can be done to minimize the risks.
First, it is important to dress conservatively and follow the local dress code. This will help to avoid unwanted attention and make it easier to blend in with the local population. Women should also be aware of their surroundings and avoid traveling alone at night or in unfamiliar areas.
Another important safety tip is to be prepared for the possibility of harassment or unwanted attention. Women should be assertive and confident when dealing with men who are making unwanted advances. They should also be prepared to seek help if necessary, by carrying a phone and knowing the local emergency number.
Take a small group tour to Iran
Taking a small group tour to Iran can be a good option for women travelers, as it can provide a safe and comfortable experience. There are a few benefits to taking a small group tour:
Safety in numbers: Traveling in a small group can provide a sense of security and safety, especially for women. It can also provide a sense of camaraderie and support among the group members.
Personalized experience: Small group tours often have a more personal touch, as the group size is usually limited to around 6-12 people. This can make it easier for women to get to know the other members of the group and for the tour guide to provide a more personalized experience.
Cultural immersion: Small group tours can provide a more authentic cultural experience, as they are often led by local guides who have a deep understanding of the culture and history of the country.
Flexibility: Small group tours often have more flexibility than larger group tours, which can be beneficial for women as they can make changes to the itinerary if needed.
Cost-effective: Small group tours are often more cost-effective than individual tours, which can be a good option for women who are traveling on a budget.
Women's Indoor Clothing
The rules about what you wear are just for outside the houses and for private indoor places there are no rule. Feel free to choose your dress code when invited to an Iranian house. Iranian women dress as they desire in the houses but some religious women follow the Islamic rules about their clothing even in private places.
Read More