Kurdistan is among the most interesting regions to visit in Iran. Because of its strong culture and identity, you will get a completely different atmosphere from the other cities of Central Iran.
Kurdistan is among the most interesting regions to visit in Iran. Because of its strong culture and identity, you will get a completely different atmosphere than from the other cities of Central Iran (the "Classic road"). With its high and cold mountains, and historical terraced villages, it will offer a range of new landscapes to explore!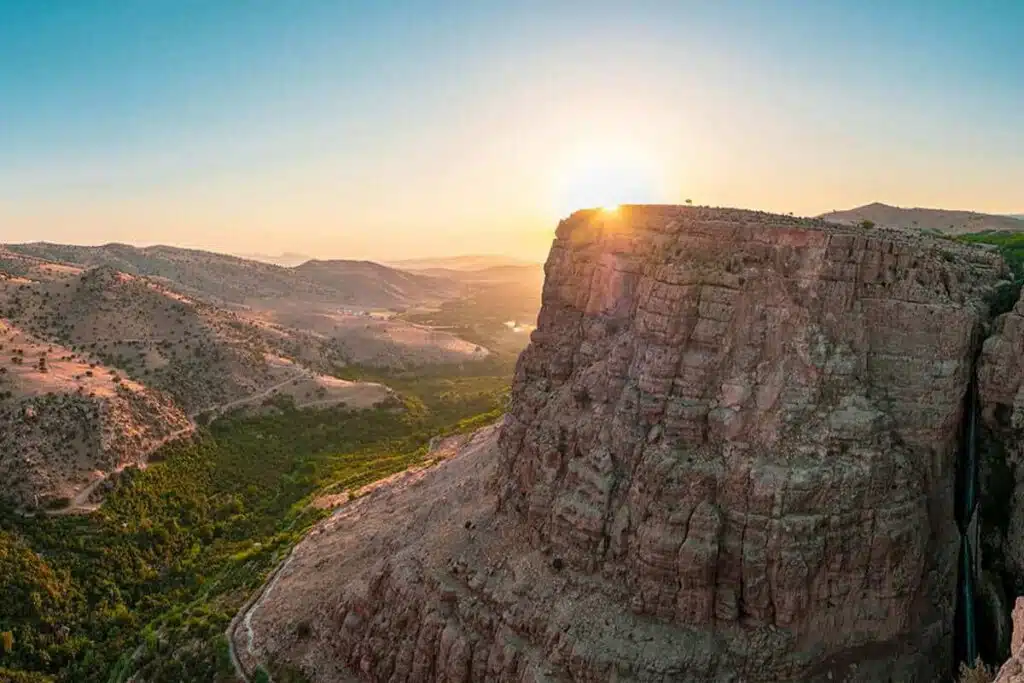 Get familiar with Iranian Kurdistan
The Kurdistan province is a mountainous region located at the north-east of Iran, at the border of Iraq and Turkey. Kurds are one of the most important ethnic groups of Iran, with 9 to 10 million people inside the country.
Yet, Kurdish people are dispatched over several countries, such as Iraq, Syria, and Turkey, and within each country, the Kurdish culture, languages, and traditions vary. It is actually one of the largest ethnic groups in the world not having an independent state recognized.
A trip to Iranian Kurdistan is a great opportunity to get to know a very singular culture and people who proudly defend their heritage. What first comes to mind when thinking about Kurds is their typical dresses, which women and men wear proudly; colorful long dresses with long sleeves and embroidery for women, and large baggy pants and jackets for men. Nowadays, whether you're visiting a small village or wandering through a large city, it doesn't make a difference: you'll see almost everyone wearing their traditional outfits.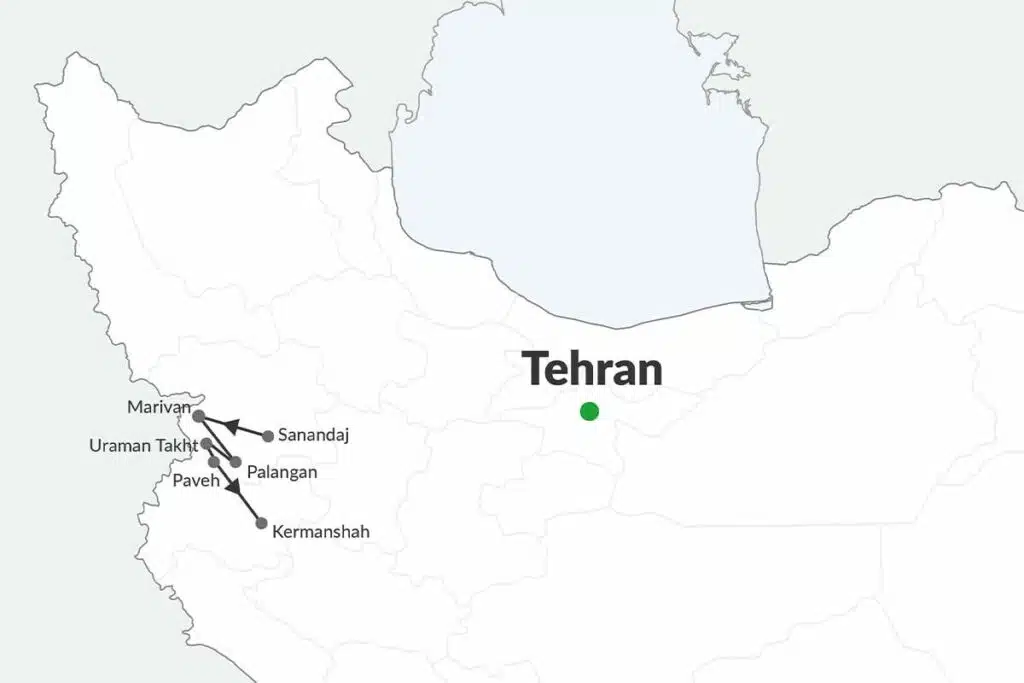 But the best opportunity to see everybody wearing their most beautiful clothes is during a local celebration. The most important ones are Nowruz, the Persian new year that is celebrated over several days in Kurdistan, "Pir Shalyar", an ancient celebration annually held in Uraman Takht, and of course, weddings.
Besides the clothes, Kurds distinguish themselves with many other cultural aspects. They do not speak Persian, but Kurdish, a language that has several dialects. On a religious point of view, Kurds are in majority Sunni Muslims, while the majority of Iran is Shia. Eventually, Kurds, through their history of living in harsh conditions and fighting for independence are also well-known for their bravery.
When to travel to Kurdistan?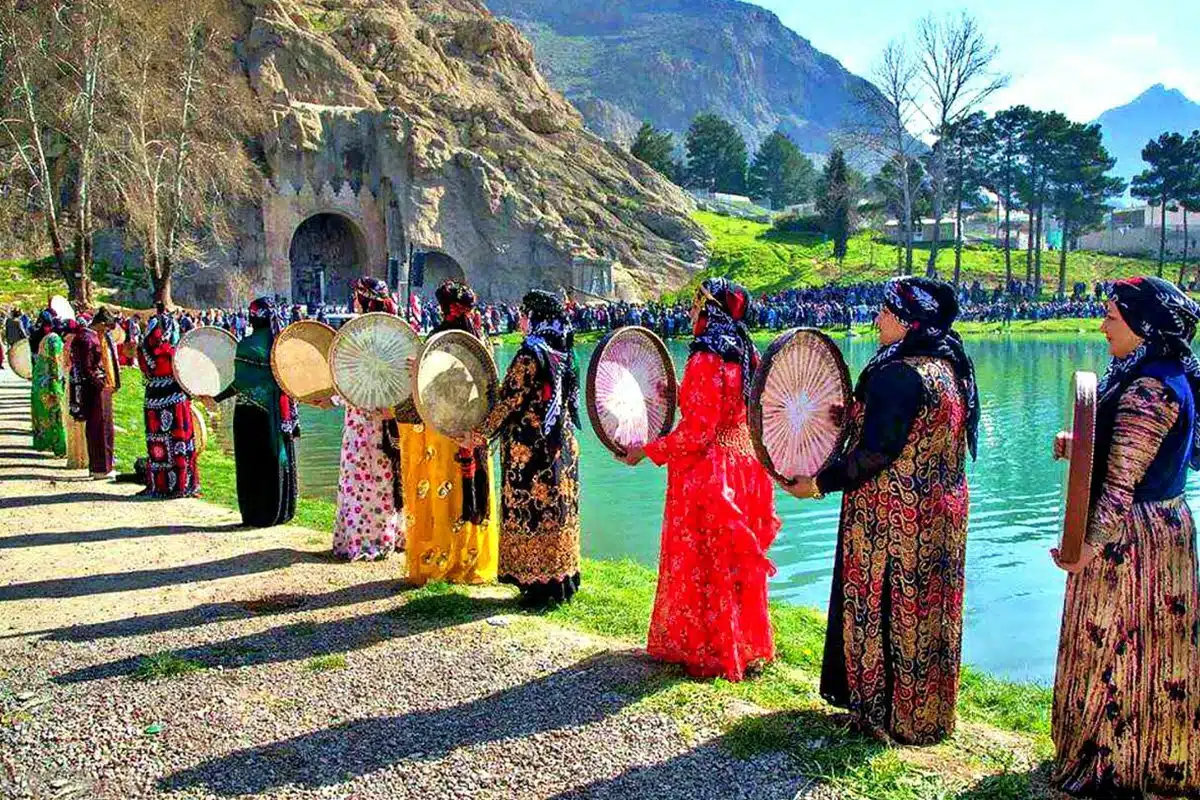 As a mountainous region, Kurdistan is not suitable for visiting in all seasons. It's best to avoid it during winter, as not only the temperatures drop under zero, but also heavy snow can block the roads for many days. In summer too, the hot weather can make it hard to explore the nature. So, visit Kurdistan during spring or autumn.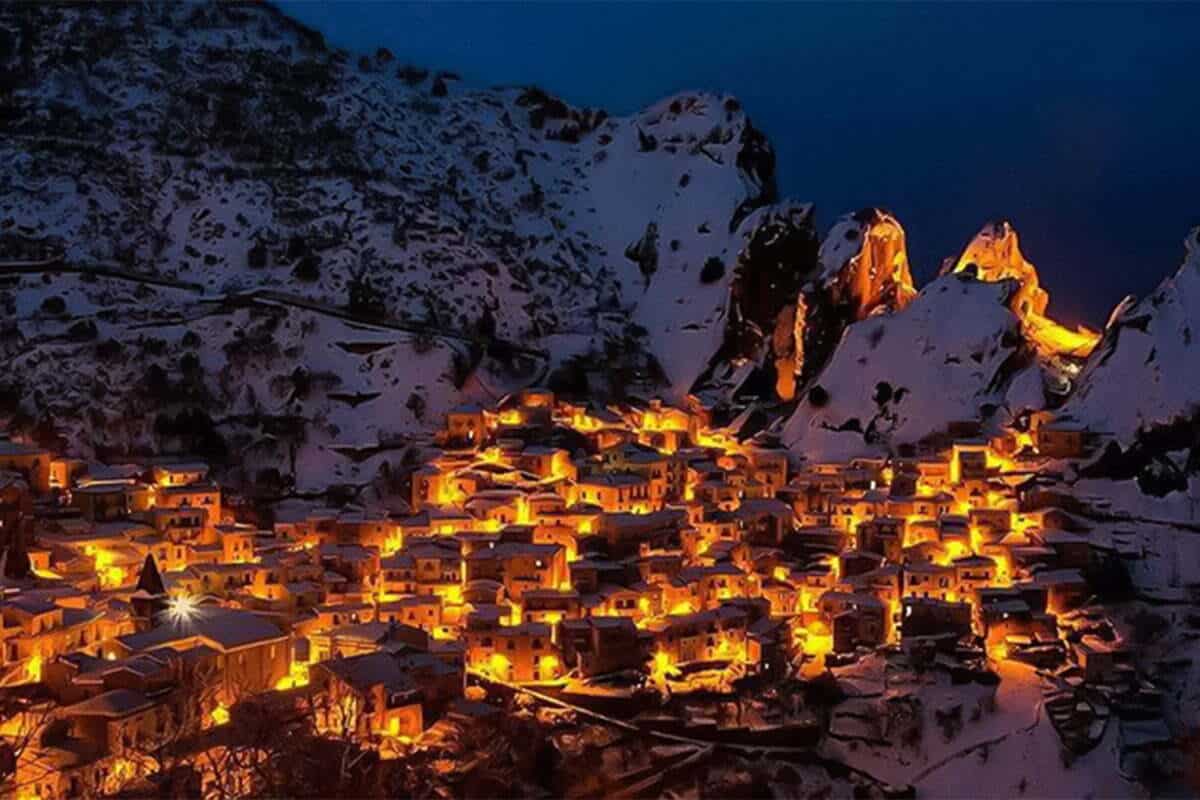 Your itinerary through Kurdistan
Kurdistan is a region you should absolutely consider as a road-trip. Indeed, the road itself offers a beautiful landscape, and it is one of the main attractions of this trip. So, we highly recommend you to consider being driven by a guide during your discovery of Kurdistan. Furthermore, a local guide will give you valuable insights to the Kurdish culture.
You can consider two ways to have your road trip to Kurdistan. The most comfortable would be to arrive with a flight to Sanandaj Airport and leave from Kermanshah with a flight as well. Or make a round trip from Tehran by the road.
Day 1: Sanandaj and Marivan, entering the mountains of Kurdistan
Whether you arrive by the road or by the air, your trip to Kurdistan will start with the city of Sanandaj. This medium sized city doesn't have a lot to visit but makes a good start to feel the Kurdish vibes. You can have a look at Moshir Divan Mansion, Asef Varizi House, and Khosro Abad Mansion. Once at this latter, grab a coffee at Café Ruheyve to get some energy, before hitting the road.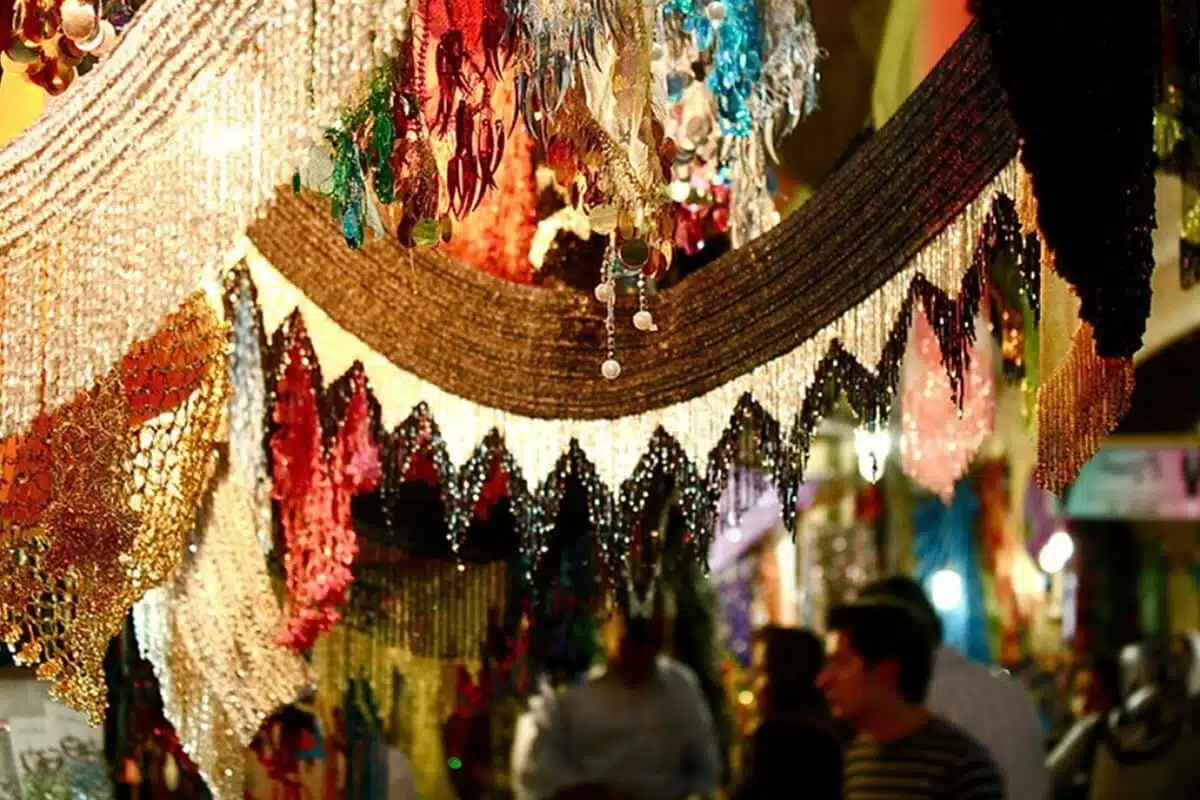 After about two hours of road, you reach Marivan. The further you go, the deeper you enter the heart of Kurdistan. You'll notice it easily, with the landscape being greener and more mountainous, and the people in the streets all proudly wearing Kurdish outfits. You can spend the night in Marivan. We recommend you to stroll around Zarivar Lake, especially at night like locals do, and eat there some delicious Kelaneh (a local thin bread filled with herbs) or fish kebab.
Day 2: Palangan, the typical Kurdish village
Palangan is one of the most famous villages of the region, which presents all the features of the typical Kurdish village: a terraced village, with its bricked houses perched on the mountain slopes, and where each house's roof is another house yard.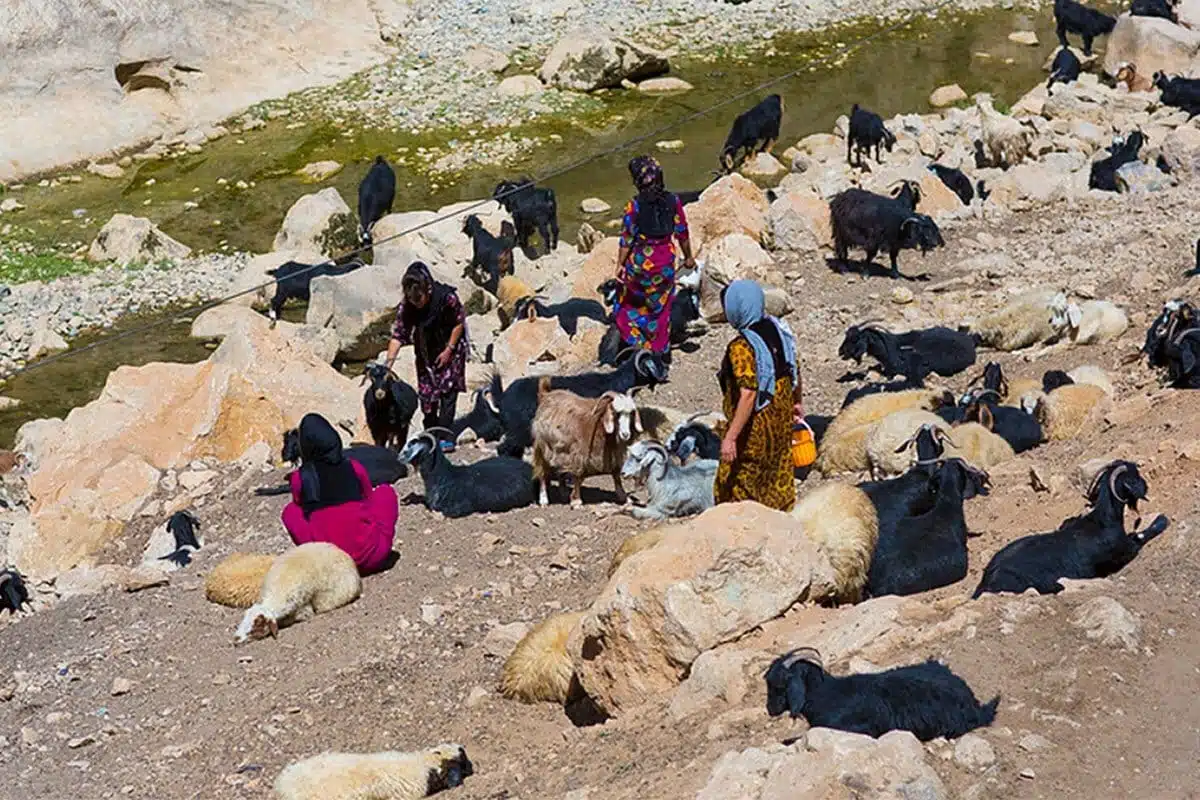 The way to reach Palangan (2 hours from Marivan) is beautiful and worth the trip in itself, driving all though the Kurdish mountains. The village is rather small, so you can enjoy its quietness for a few hours and then drive to another village where you'll spend the night: Uraman Takht
Day 3: Uraman (Hawaraman) Takht, a Unesco world heritage
If you have been amazed by Palangan, then Uraman Takht will definitely be astonishing. Uraman Takht is without a doubt the most famous terraced villages of Kurdistan.
It's actually not that small and can rather be considered a small city. In 2021, UNESCO listed the "Cultural Landscape of Hawaraman/Uramanat" as a world heritage as it "bears testimony to the traditional culture of Hawrami people, an agropastoral Kurdish tribe that inhabited the region since about 3000 BCE".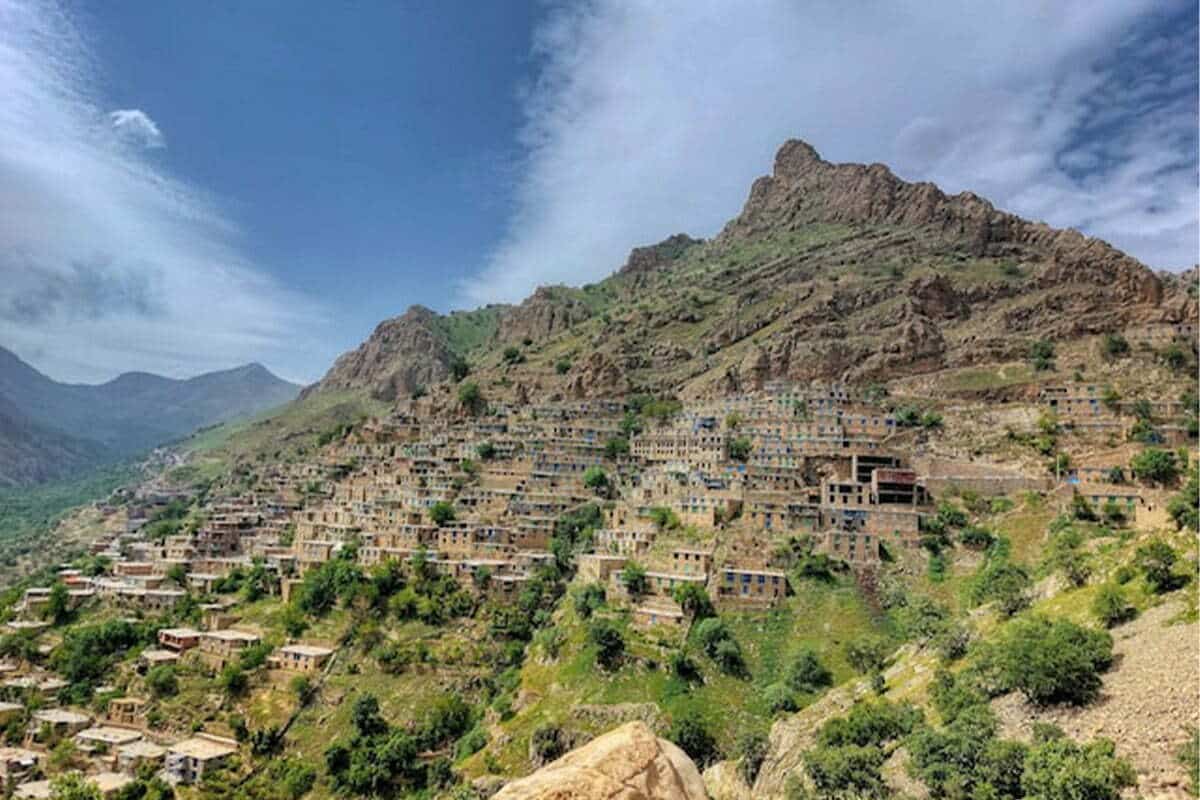 You can spend one or two nights in Uraman to visit the village and its surroundings, especially the mountains where locals have their summer gardens. There isn't yet any traditional guesthouses in Uraman but you can stay at the Hotel Shadi Uraman.
Day 4: A road-trip day
Once it is time to leave Uraman, you will start to drive south for a day through the mountains to discover many small Kurdish villages: Bolbar, Zhiwar, Novin and eventually Hajij. This latter is next to a large dam where you can have a boat ride. Some small villages are only accessible that way! In Hajij you can spend the night to appreciate the quietness of a Kurdish village for one last time, before leaving towards the cities.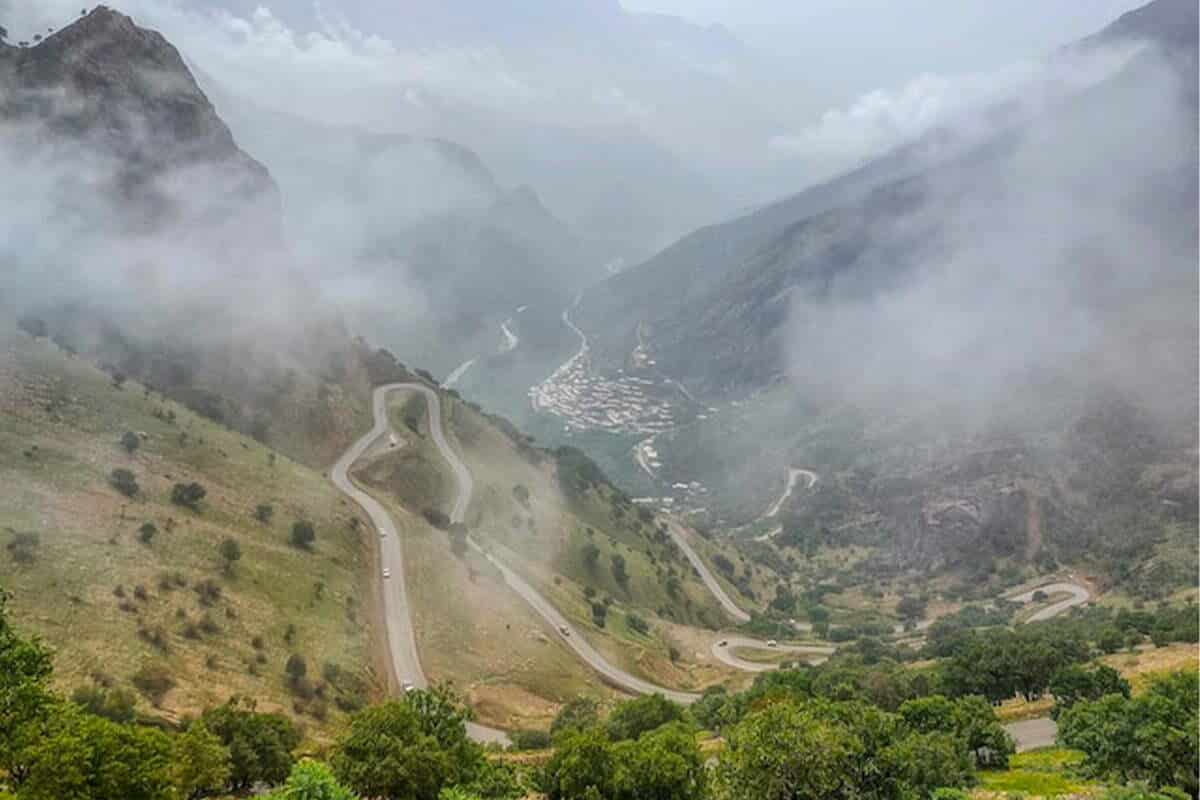 Day 5: Paveh and Kermanshah
Leaving Hajij, you will reach Paveh, a middle-size Kurdish city. You may notice that the atmosphere is now slightly different. Indeed, you've entered another province, the Kermanshah Province. The majority of its inhabitants are still Kurds but they have cultural differences with the Kurds of the previous place you've visited, including the fact that most of them are Shia Muslims. Visit Paveh's bazaar and have a stop at Café Mikhak to get the atmosphere of the place. Then, head toward the capital of the province, Kermanshah.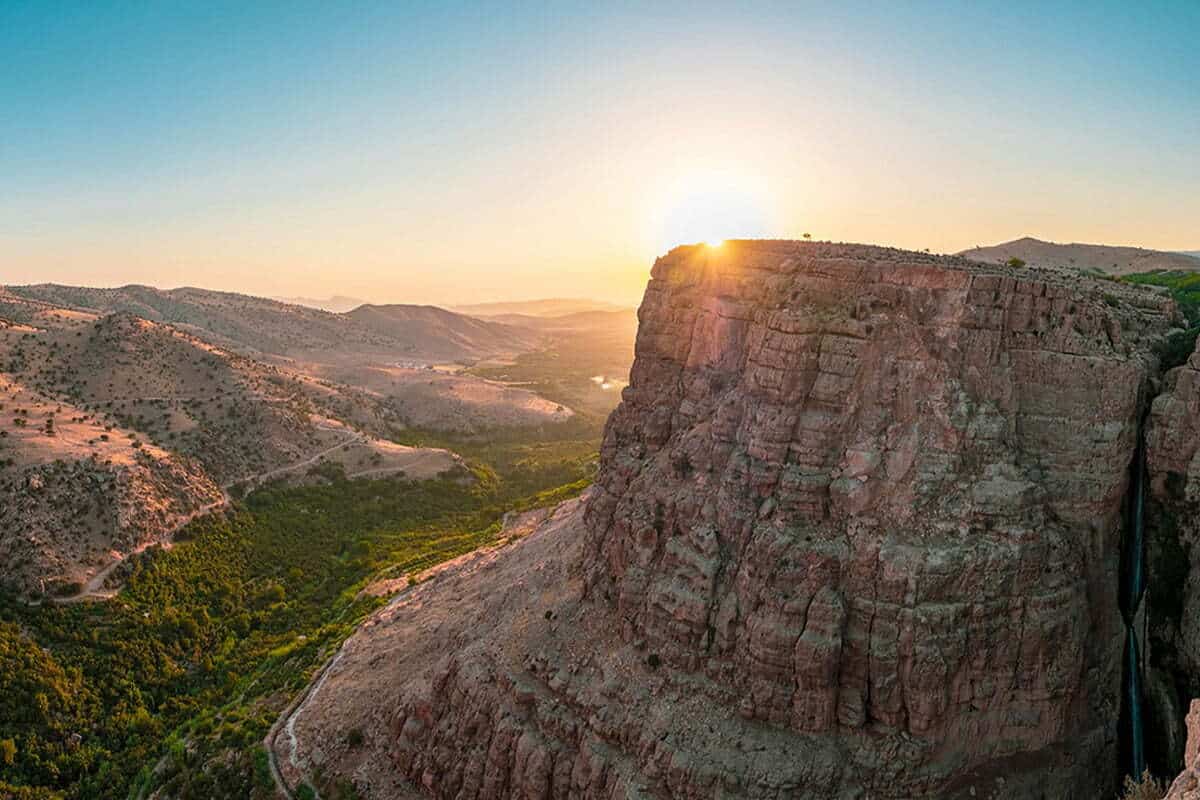 Kermanshah is a large city which has two important historical sites (both UNESCO world heritage). The first one is located in the north of the city: Taq-e Bostan, a beautiful series of large rock carvings dating back from the Sassanid. This place was chosen to demonstrate the greatness of the Sassanid kings as it was located on the historic Silk Road. The second UNESCO site is the Bisotun (Behistun) relief, located a bit outside of the city. To best appreciate it you can spend the night at Shah Abbasi Caravanserai (Laleh Bistoon Hotel), just down the UNESCO site.
Kermanshah is your last destination to discover Kurdistan. From there, you can take a flight to reach Tehran or other cities of Iran, or go back by the road to the capital city.