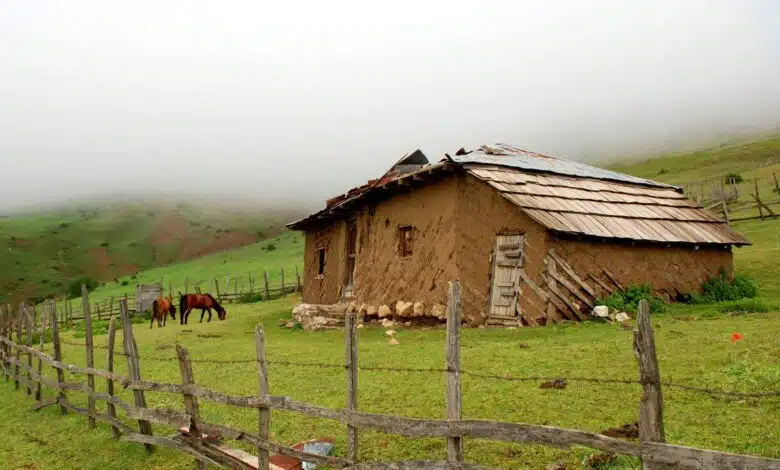 Olsabelanga or Olsabelangah is a beautiful mountain village located in Masal region of Gilan, Iran, on the southern side of Masal County located 1800 meters above sea level. Wooden houses are all built in old traditional way Wooden.
No Email, No Smartphone, No Internet, No TV, No Problem.
The Olsabelangah village does not have electricity connection, so the generator has to be used only if it is necessary.
Olsabelanga is a perfect place for nature lovers because it offers incredible views with majestic rangelands, colorful mountains and impressive peaks.
Aside from the picturesque surroundings, the travelers are drawn by the peaceful setting and quiet laid back attitude.