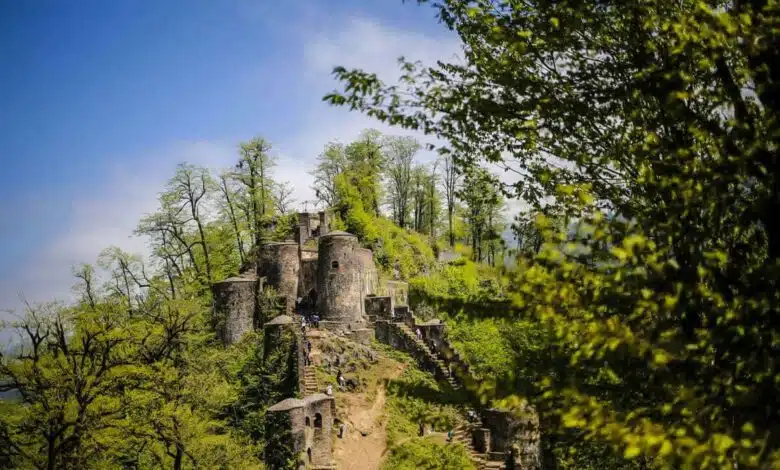 RoudKhan Castle is one of the famous castles of Iran located in Foman, Gilan province. This spectacular castle is located 20 kilometers southwest of Foman, near the village of RoudKhan, above the forest heights of Heydar Alat region and in the middle of a dense forest. The height of RoudKhan Castle is between 655 and 715 meters above sea level.
This strong and impregnable castle, which is located in the forest, has gone through many ups and downs throughout its history. Nowadays Roudkhan castle is considered one of the most important sights in Foman that attracts many tourists.
It is better to visit Roudkhan castle during any season other than winter due to the harsh weather. So, choose the time when you can enjoy the most out of this magical castle.