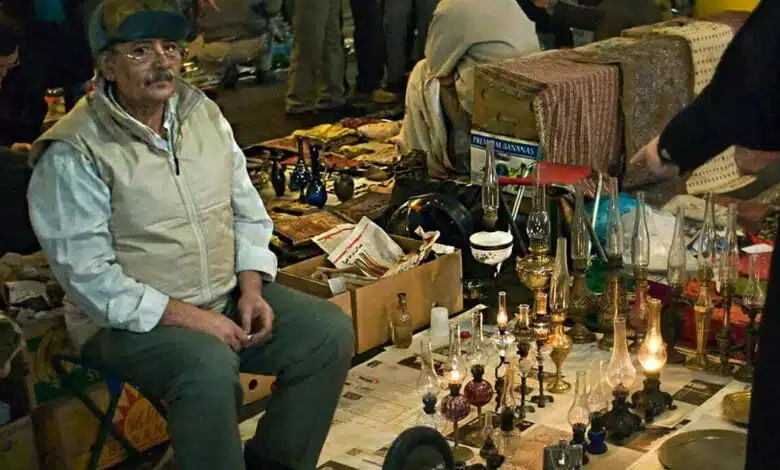 Tehran Jomeh Bazaar, literally means (Friday market). A place that brings together a collection of street stalls that usually sell goods such as fruits, vegetables, snacks, toys, clothes, shoes and home appliances with reasonable prices.
This market usually is held in in small towns of Iran.
Tehran's Friday Bazaar in the Art Garden in Abbasabad
Tehran Jomeh Bazaar (Friday Market)
In Tehran there is a different Jomeh Bazaar that could be compared with Portobello in London that is a . that is a jewelry for those who like the thrill of hunting down a treasure!
In Tehran Jomeh Bazaar you can find almost everything from all sort of hand made and crafts to some old and antique stuffs which are all unique and awesome.
Where is the new location of Tehran's Friday Bazaar?
After much effort and agreement between the Ministry of Cultural Heritage, Handicrafts and Tourism, the Urban Jobs Organization, and Abbasabad Lands Renovation Company, it was decided to set up the sale of all Friday Bazaar goods in the Art Garden of Abbasabad with a focus on crafts and art.
The current location of Tehran's Friday Bazaar is the Art Garden of Abbasabad Lands, which is both enchanting and spectacular. Here, visitors can enjoy the bazaar and also have access to Nature Bridge, the Water and Fire Park, and the Tehran Minaret Dome. Tehran's Friday Bazaar is now open, and those interested in handicrafts can visit this attractive market.
Why was the famous Parvaneh Parking Friday Bazaar closed?
The closure of the Parvaneh Parking Friday Bazaar resulted from the expiration of a three-year legal contract, decisions by the National Headquarters for Fighting Coronavirus, and the parking structure not being safe against fire and earthquakes. These factors led to the definitive shutdown of the bazaar in March 2020.
How to go to Tehran's Friday Bazaar?
Getting to Tehran's Friday Bazaar, located at the Tehran Art Garden in Abbasabad Lands, is quite straightforward.
You can reach it by Tehran's metro (recommended), personal car, or bus.
Video: Tehran Jomeh Bazaar
Tehran Jomeh Bazaar in Photos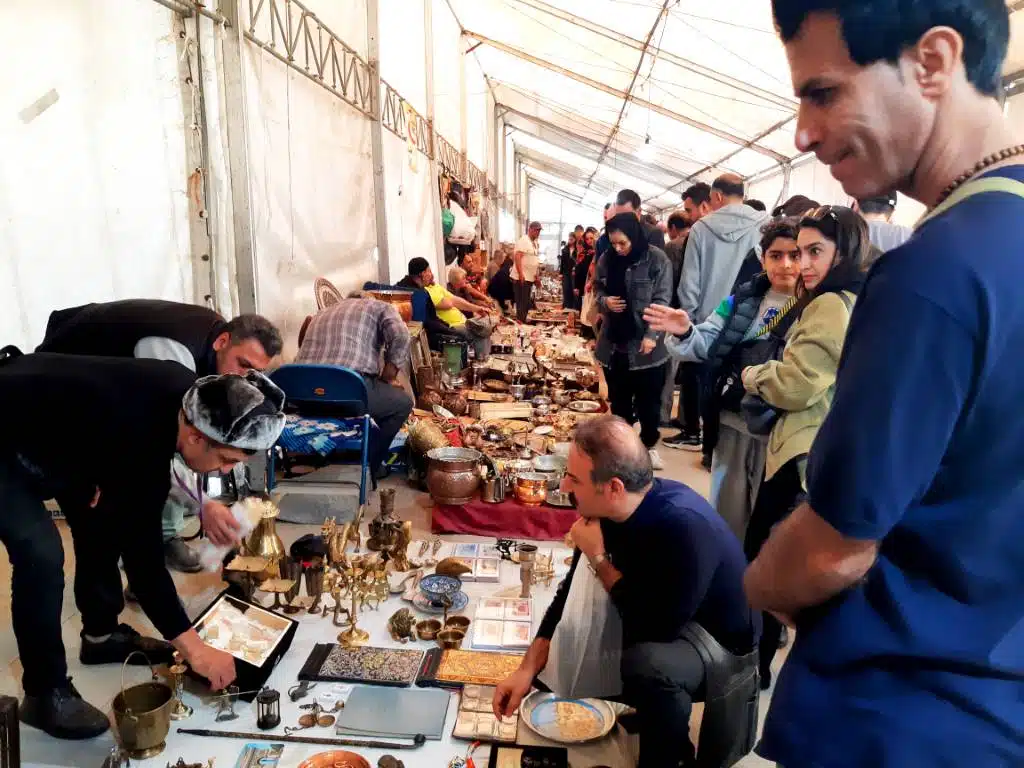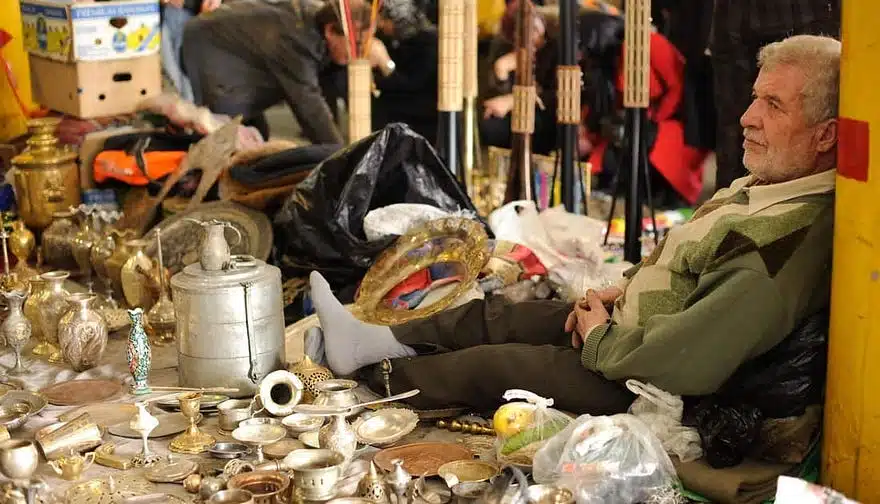 Shah-e Rey Jome Bazar in the South of Tehran