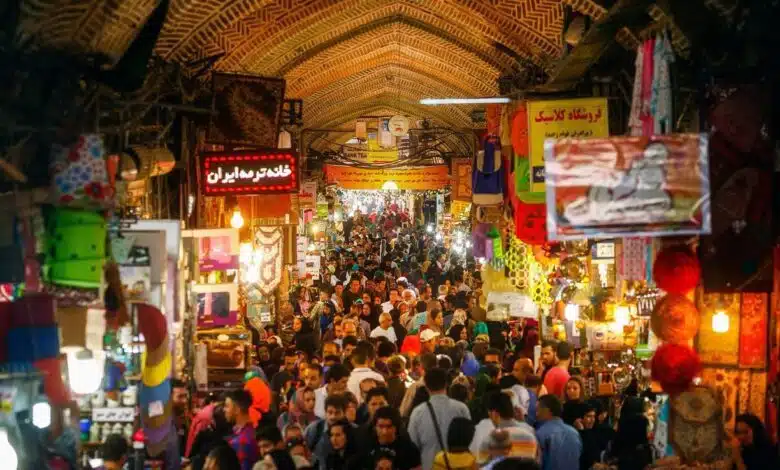 Tips to create a wonderful experience of your travel to Iran during this ancient festival.
Nowruz, the Iranian New Year holidays, is undoubtedly among the most important Persian events in Iran which is celebrated each year from the very first day of spring (21st March) until about 2 weeks later. Most Iranians take a short or long trip during this period, whether in Iran or abroad, while celebrating their ancient traditions and costumes with their family and friends. Considering this, traveling to Iran as a tourist can be both exciting and challenging at the same time.
Observing how the New Year's beginning is celebrated in a very ancient manner can be a joyful experience for gaining a first-hand insight into the Persian culture, while the high travel season can make it a little complicated for travelers to manage and organize their trip. In this article, we will try to provide you with the real essence of Nowruz in Iran as well as offering tips to create a wonderful experience of your travel to Iran during this ancient festival.
How the cosmopolitan Tehran turns to a peaceful, quite city!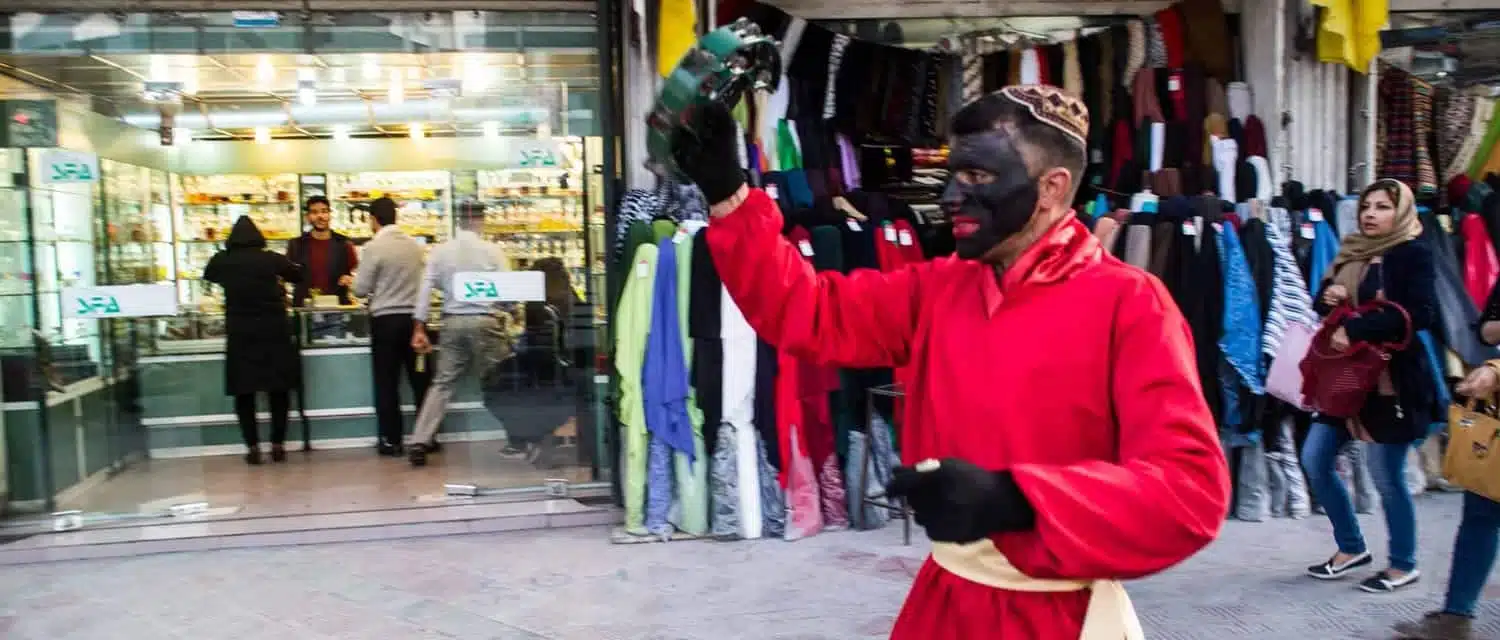 As most Iranians living in Tehran take advantage of this opportunity to be away from the hustle and bustle of the city and travel to other cities during the Nowruz, Tehran becomes a completely different, yet amazing place to visit. In Nowruz, Tehran is a city without traffic, without pollution and without many people on the streets. In fact, it becomes a peaceful and quiet city with mesmerizing views of mountains and blue sky along with the pleasant weather of spring.
If you have visited Tehran during an ordinary period before, you may not recognize it to be the same city, as it completely turns to a real tourist attraction! In addition, many tours and events are being held by Tehran Municipality during this time to provide the visitors with some undiscovered aspects of this ancient city. For instance, you will have the chance to explore the city on a sight-seeing tour bus or observe the Iranians folklores of other cities through the performances of different local groups in Milad Tower. You may also visit Nowruz Park located in Abbas Abad district to experience the tranquility of Tehran in a beautiful environment.
Exploring Isfahan along with local travelers!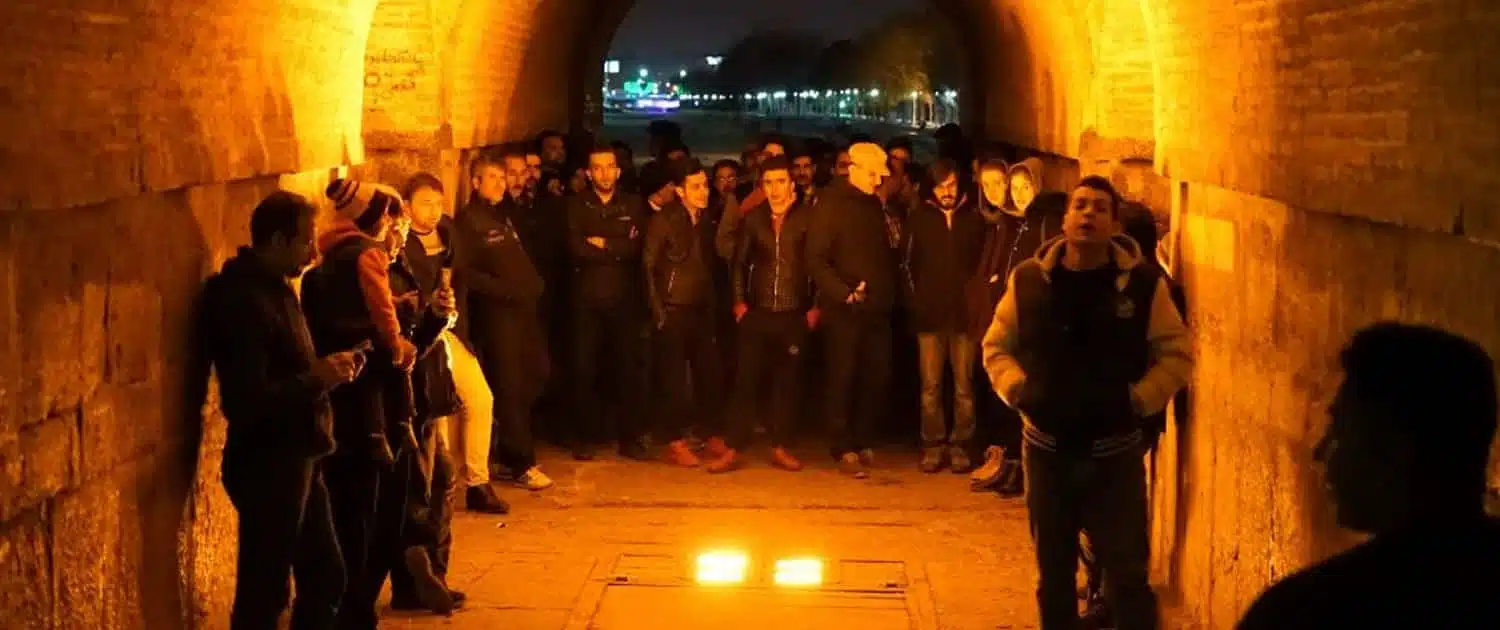 Whether in Nowruz or not, you may not want to miss visiting Isfahan on your trip to Iran, as it has a lot to offer. However, you should consider the fact that Isfahan is a popular tourist destination among the Iranian travelers as well and so, you will encounter many Iranian travelers in touristic attractions of Isfahan during the Nowruz's holidays. Some tourists find it an interesting experience, as the atmosphere of the city becomes very lively and energetic, while others may find it overwhelming at times. If you would like to visit the ancient monuments of Isfahan along with other travelers, go ahead, but if not, you still have choices for visiting less touristic attractions such as gardens and natural phenomenon around the city or the fire temple located about 8 kilometers of Isfahan.
Can I actually manage to visit Persepolis during the Nowruz?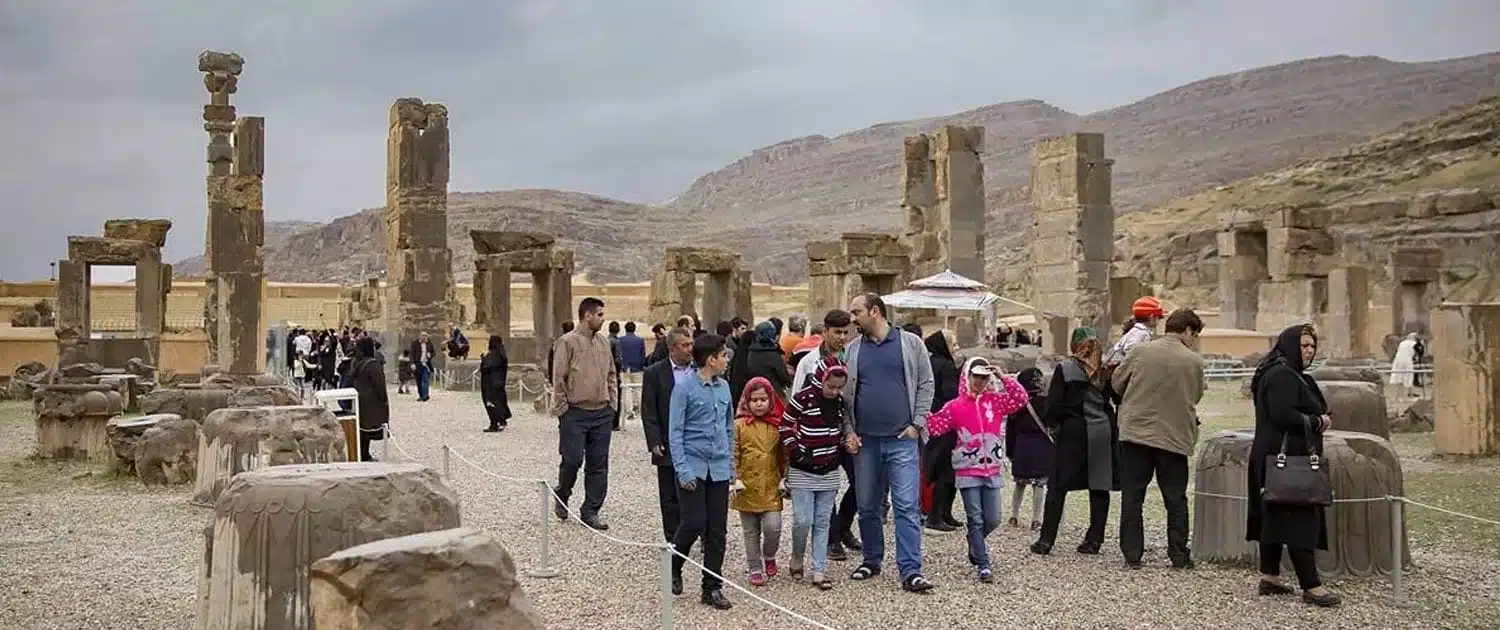 The answer to this question is yes and no! Of course, you can visit this unique ancient site during the Nowruz. However, it may get so crowded that you miss visiting some parts of it or just become tired of the existing bustle and make you decide not to explore it completely. For Iranians, visiting Shiraz and Persepolis is a must during the Nowruz and you should consider this while planning your trip to Iran. Other attractions in Shiraz are also popular and because of this, some tourists try to avoid being in this city during the holidays. But if you are interested in experiencing this magnificent city with its actual liveliness in Nowruz, we promise that you will have a total different, Iranian taste of Shiraz which can be a unique and exceptional experience.
As you see, traveling to Iran during the Nowruz has its benefits and shortcomings. On one hand, you will have a unique experience along with 80 million of Iranians who are celebrating the spring arrival and on the other hand, planning a trip during this high travel season can be a little bit challenging. However, as long as you organize your accommodation and transport before arriving to Iran, you won't have much problem except for accompaniment of thousands of Iranians on your trip!