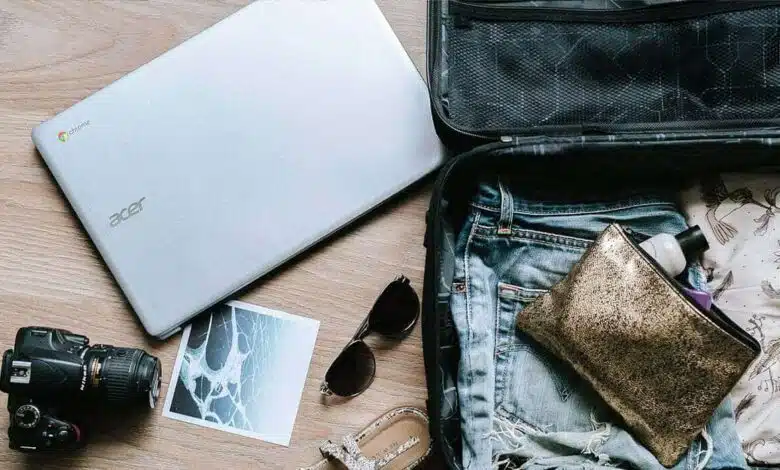 You've booked your tickets for Iran and planned your itinerary? It's now time to think about what to put in your suitcase.
From clothes to electronics and daily-use products, here are some items you should not forget to pack for your trip to Iran.
Your Iran-special suitcase
To pack your suitcase to travel to Iran it is essential to be aware of some specificities, mostly in terms of dress code and money management. To make it easier, we have listed for you the essential items to pack for your trip to Iran:
Documents to take with you to Iran
While traveling to Iran, there are a few documents you should always keep with you. The most important is of course your passport. You will need to show it often to book tickets and check-in accommodations. You can also carry with you a copy of your passport, which is often enough and avoid taking out your passport. Your visa (delivered on a separate sheet of paper) must also be kept preciously with you during your whole trip.
Think about printing your travel insurance notice and your first-night accommodation confirmation booking if you plan to get your visa on arrival. These documents will be requested to collect your visa.
As it's impossible to pay or withdraw money with international credit cards in Iran, you also need to bring with you a sufficient amount of cash, in dollars or in euros, to cover your trip's expenses. Always carry your money with you in a money belt, hidden under your clothes, or leave it inside the security box of your hotel room.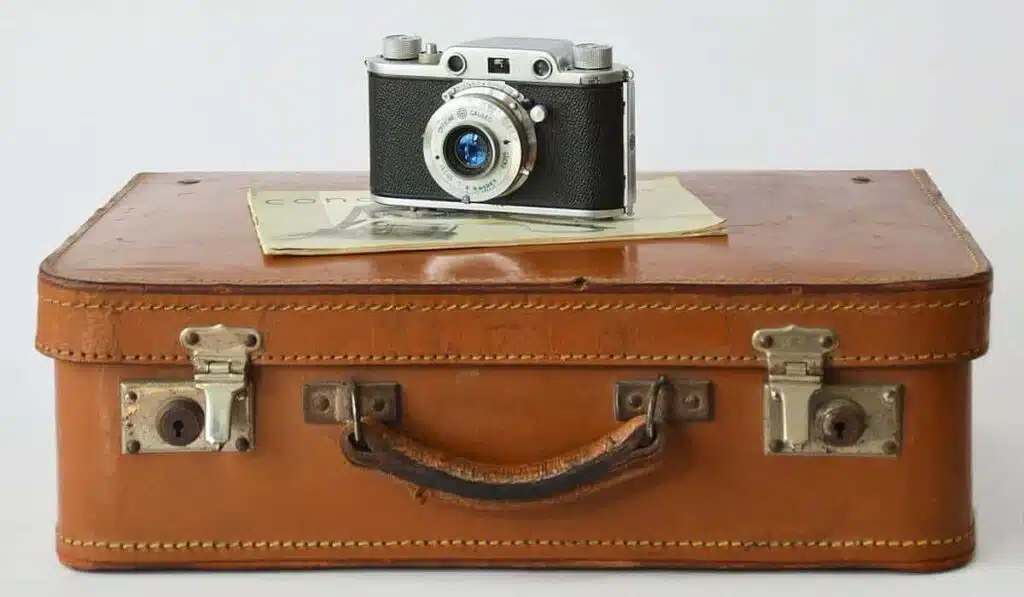 What kind of clothes to pack for women in Iran?
If you are a woman traveling to Iran, you need to know the dresscode to pack the proper clothes for your trip. It isn't so complicated and eventually quite similar to India or Muslim-majority countries such as Turkey and Morocco. The major difference is that in Iran hijab is mandatory, so you should bring a scarf to cover your hair. Prefer something light and colorful.
Besides that, it's best to wear loose clothes, long enough to cover your bottom. Your arms should be covered up to the elbow and your legs also be covered to the ankle. The best option is to bring a long shirt that you will wear open, over your normal clothes. As for the shoes, you can bring any comfortable shoes, including open sandals.
Don't forget to bring swimming clothes if you plan to visit the south of Iran. In Qeshm and Hengam islands, plenty of pristine beaches are waiting for you. As they are free from visitors, you can easily swim there. Some hotels also have a swimming pool for their guests.
What kind of clothes to pack for men in Iran?
As a man traveling to Iran, you will have fewer clothes restrictions than women. You are overall free to wear any clothes you like, except men's shorts that are not allowed (there are tolerated outside cities in the islands). Besides that, you can pack any clothes you want, from t-shirts to hoodies, depending on the season you choose to visit Iran. Be careful about the difference in temperatures between the place to visit. You may need to take both warm and light clothes.
Other useful wearables for your trip to Iran
As you will probably spend the day out exploring, have a small day bag to carry a few things with you, such as water, sunscreen and other items listed in this article. To protect yourself from the sun, make sure to bring sunglasses with you as well as a hat or a cap, whether it's summer or winter!
Also, consider bringing a small towel for your daily shower. It will be useful if you choose to stay in homestays and small accommodations, that doesn't always provide one. In hotels, it is always provided. Bringing your own bed sheets is not useful, as most accommodations in Iran are generally clean, even the smallest ones.
What to do with your electronic equipment in Iran?
Nowadays, none of us would consider traveling without our electronic equipment. At the very least, we all need to carry out our phones. Be aware that the electricity plug type in Iran is Type-C, similar to European countries, with a 220 voltage. So, depending on where you are coming from, you may need to carry with you an adapter.
Bring along your charger, but rest assured that phone equipment is easy to find in Iran in case you lose any of them. Make sure your phone is unlocked as you will need to insert an Iranian sim card in order not only to make local calls but also to have internet with you. Registering your phone is not necessary if you travel for less than one month.
Think about carrying with you a power bank that will be very useful for long-distance travel by car or by bus. Even though there are charge stations at the bus terminals and rest areas, it is safer and easier to have a power bank with you. Bringing headphones will also be useful to listen to music and podcasts during your trip by bus or by plane.
Medicines and cosmetics to take with you to Iran
Whether you are traveling in summer or in winter doesn't make a difference: bring sunscreen to apply daily on your skin. As good quality sunscreen is not always easy to find in Iran, it's better to bring your own. If you need any medicine, also bring it with you, along with the prescription in case it is required. In general, you can easily find medicine in pharmacies in Iran, for a very low price, but the name may change and having it with you will avoid the trouble of finding the exact product you're looking for.
Essentials items to make your trip to Iran more sustainable
To make your trip more sustainable, there are a few items you can bring and use daily during your trip to Iran. The main one to carry with you is a refilled water bottle, as you will need water all the time. Having a refilled water bottle helps reduce the amount of plastic waste generated by small plastic bottles. Generally, it is best for foreigners not to drink tap water in Iran, but you can refill it from the 10 litters water bottle waters usually available in homestays.
You can also bring with you a water purification system to clean the tap water. Eventually, think about bringing you one or tote bags that you will use for your small grocery or souvenir shopping. Once again, using these fabric bags helps fight against the pollution created by plastic bags, largely used in Iran.
The essential list to pack your bag to Iran
To sum up, here's the list of the essentials to pack in your suitcase to travel to Iran:
| | |
| --- | --- |
| To sum up, here's the list of the essentials to pack in your suitcase to travel to Iran: | Sunglasses |
| Passport and passport copy | Hat or cap |
| Iranian visa | Towel |
| Travel insurance notice | Travel plugs adapter (type C) |
| Confirmation booking for the first night | Phone charger |
| Cash in euros or dollars | Power bank |
| Money belt | Headphones |
| Scarf (for women) | Sunscreen |
| Loose clothes (for women) | Your personal medicines |
| Comfortable shoes | Refilled water bottle |
| Swimming clothes | Tote bags |
| Day bag | |
What not to bring to Iran
Eventually, while packing your bag for Iran, there are a few things that you should NOT bring with you! It is of course common sense that you shouldn't bring any drugs or any prohibited substances. It includes marijuana, even in the legal forms that can be sold in your country. Alcohol is also forbidden in Iran, so do not import any alcoholic beverage. The same goes for pork products, which consumption is not allowed in Iran.