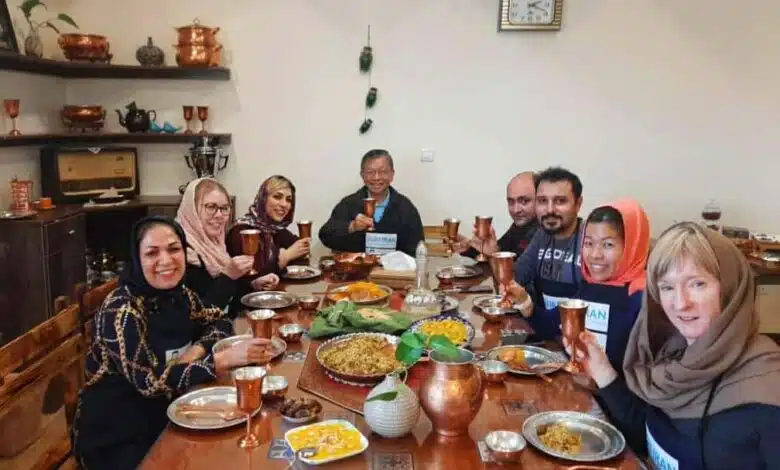 If you chose to travel to Iran, for sure you're interested in meeting people through authentic experiences. One of the best ways to do so, is to stay a few nights in a local guesthouse during your trip to Iran.
Homestays and hotels: the different types of accommodation in Iran
While traveling in Iran, you will have the choice between all kinds of accommodation, for various ranges of prices. That's the great thing with Iran: whatever your budget is, you can find a way to explore the country. Yet, there are differences between these different accommodations.
Hotels and Boutique Hotels
The most common ones for travelers are hotels. You can find hotels in all large and medium cities of Iran, and for all budget. For visitors, the most interesting hotels are boutique hotels, that you can find in many cities like Shiraz, Isfahan, or Yazd. Boutique hotels are smaller than hotels, often a bit luxury, and with a beautiful design and architecture. Several boutiques hotels in Iran are former caravanserais!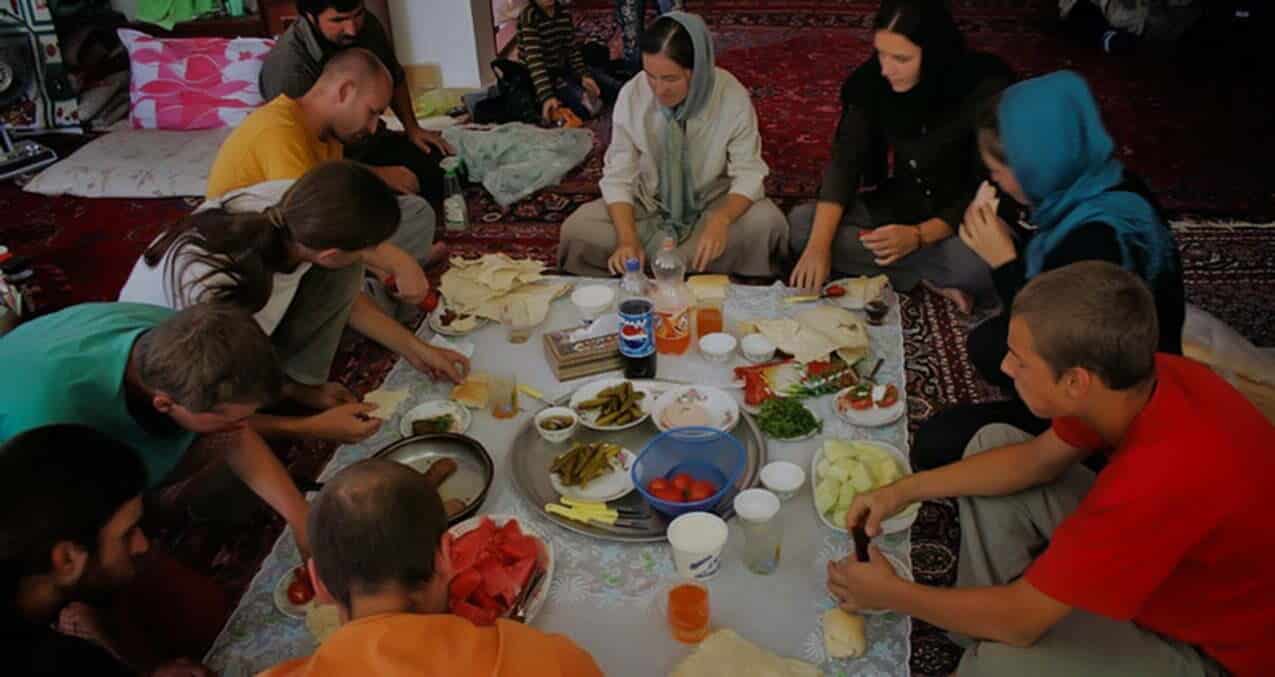 Hostel
A common option for budget travels to Iran is to book their stay in a hostel. Hostels are similar to hotels, but provide less services and comfort, and are thus inexpensive. Hostels can have both individual and shared rooms (dormitories), often with shared bathrooms. There are many options of that kind in Iran, in all main cities. Hostels are often described as "guesthouses" in Iran, while it can also be the case for homestays.
Traditional Homestays
A homestay differs from hotels and hostels in the fact that it is an accommodation run by a family, that lives there. It doesn't mean that you will share their kitchen or their bathrooms, but rather that the family has its own habitation inside the homestay, and is always there. It's originally their house. You can find big and small homestays in Iran, from two rooms to more than ten. People working at the homestay are normally family members.
The benefits of staying at a local homestay in Iran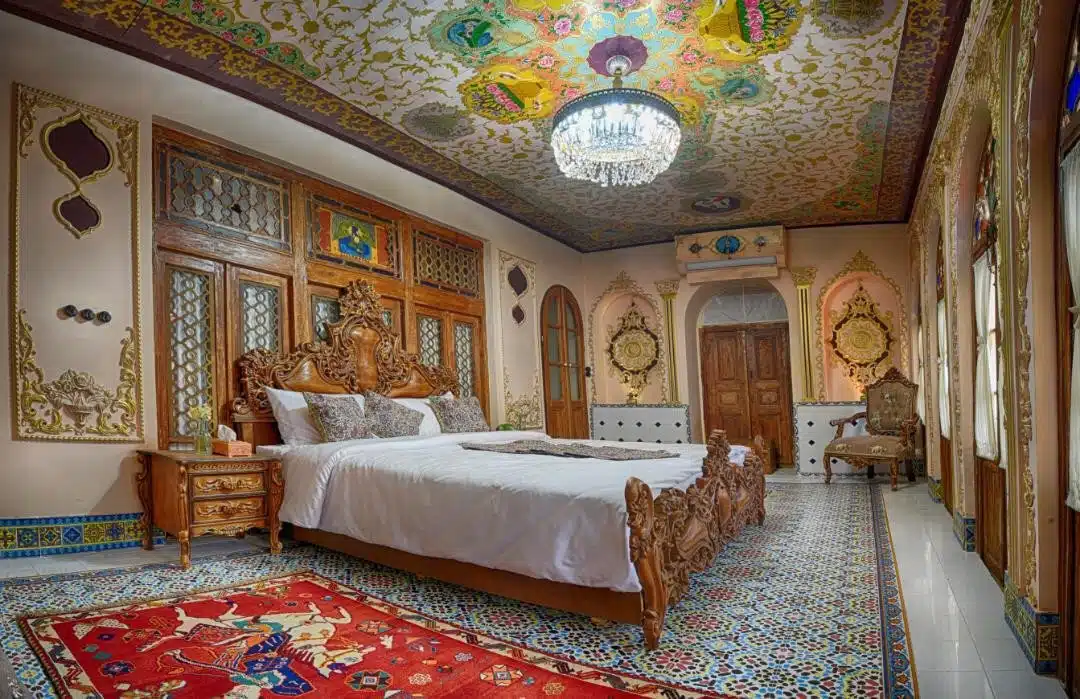 Staying at a homestay is a very different experience from staying at a hotel for many reasons. Sure, it may be less comfortable than a hotel, in terms of bed quality, high services, etc. Yet, it's an experience in itself, which is worth having at least once during your trip to Iran. Why? Here are four reasons you should consider staying at a homestay.
1. Meet and stay with local people
What other way to discover a country than through its inhabitants? A real traveler should be able to get in touch with locals, in order to understand what he or she is living. In Iran, it's true that it's quite easy to meet people as Iranians are so friendly and will easily invite you to their house. But when you go out of the cities, it may become harder, as life isn't as modern and few people speak English. By choosing to stay at a homestay, you can enter the life of a local and rural Iranian family. You'll have the opportunity to see how they live, share time with them and spend unforgettable moments.
2. Encourage the local economy
Homestays are always small independent family businesses run by local people. That's why when you book your stay at a homestay, rather than a hotel, you're sure that your money will go directly to the local community.
It's a great way to help these families and these communities to grow. In many regions of Iran, tourism has allowed many people to quit hard and low-paid jobs (even sometimes, illegal ones) by creating new jobs in that sectors. On an island like Qeshm, in the south of Iran, most people now live from tourism and have seen their life considerably improved by that.
3. Witness authentic traditions
It would be wrong to say that Iran has a rich culture. Iran has many rich cultures! From Kurdish, to Lors, Balooch, Qashqai nomads, and others, Iran is a myriad of ethnicities. In each and every region of Iran, people live differently based on their own local traditions: clothes, music, food, language, and celebrations differ from one place to another. And hopefully, these traditions do not belong to museums yet! So if you stay for instance at a homestay in Gilan, and then another one in the Persian Gulf, you'll been able to witness two completely different lifetyles.
4. Eat local homemade food
Food is one of the best part of a trip, isn't it? But in Iran, the best food can't be found in restaurants as Iranian cuisine is really a family-type of cooking. So when it comes to Fessenjoon (pomegranate stew), Ghormeh Sabzi (herbs stew), Dopiazeh Meigu (shrimp rice) and others, the yummiest dishes are always the homemade ones.
Most homestays (but not all of them, though) usually provide lunch and dinner. Breakfasts too are most of the time served with local products (butter, honey, etc.) and fresh local bread. It's a great way to be certain not to miss the local dish or the specialty from the region you're visiting.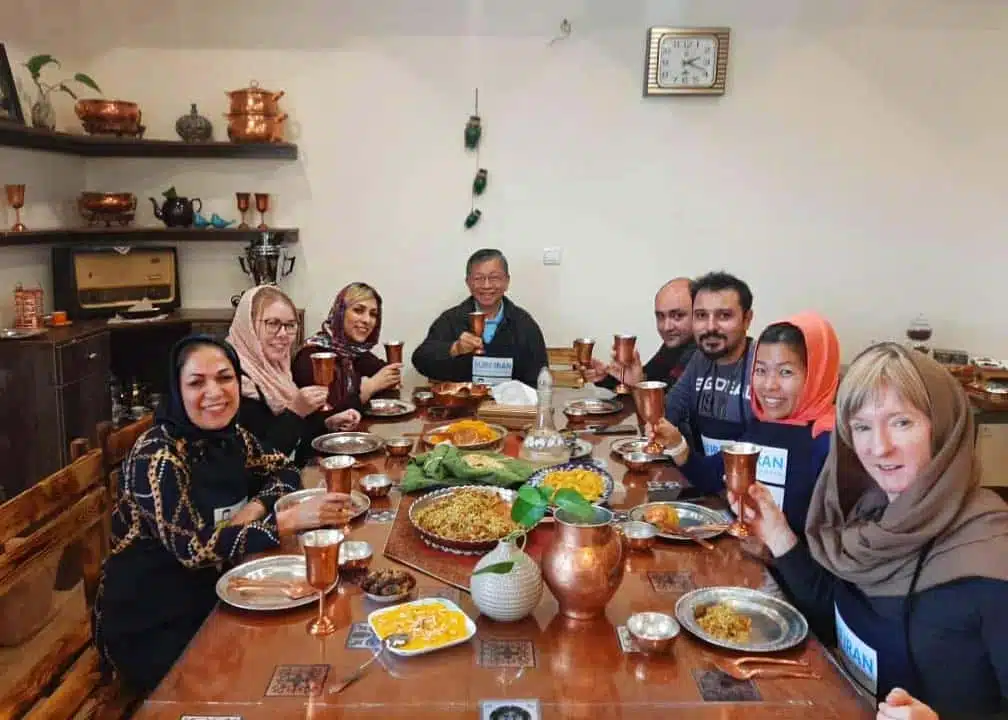 How to book your stay at a homestay in Iran?
As they are small family businesses, homestays may be harder to get in touch with than hotels. Many homestays in Iran primarily use their Instagram page to stay in touch with their customers and give their contact numbers.
But sometimes, the owners may not speak English. Sometimes also, it's necessary to book online through some large booking websites (kind of Iranians booking.com) which requires having an Iranian credit card and national ID.
So, it may be tricky as a foreigner to book your stay at a homestay. But if you can't get an answer via email or Instagram, don't give up. You can also find your accommodation with SurfIran, and if it's not on our website, don't hesitate to send an email to the support team.
Our favorite homestays and guesthouses in Iran
Homestays are usually found in rural areas, so in order to experience it, you'll have to consider spending a night or two outsides the main cities. To help you pick the best homestay, here our favorite ones.