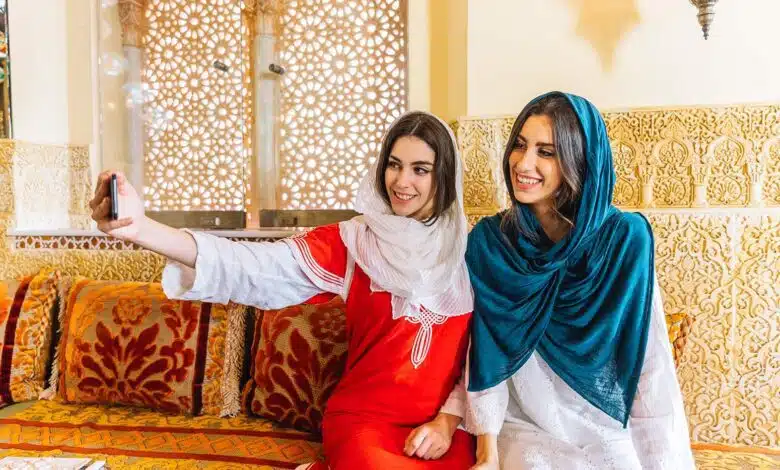 Iran beckons travelers with its storied past, captivating architecture, vibrant culture, untouched landscapes, and delectable Iranian cuisine. In recent times, a fresh allure has emerged – the rise of boutique hotels. Many ancient mansions, primarily from the Qajar dynasty and occasionally predating it by several centuries, have undergone meticulous restorations to emerge as exquisite boutique accommodations.
What Is a Boutique Hotel?
While the term 'boutique hotel' remains fluid in its definition, certain hallmarks distinguish these establishments. Foremost, size matters. Boutique hotels prioritize intimacy, often boasting a limited number of rooms, sometimes as few as three. Design takes center stage, with each establishment showcasing a unique aesthetic that separates it from the rest. Additionally, the hallmark of a true boutique hotel is its independence – these hotels stand apart, not affiliated with larger hotel chains. Above all, boutique hotels are steeped in character, often rooted in a compelling narrative or legacy, ensuring a stay that's as memorable as it is comfortable.
Best Boutique Hotels in Tehran
Hanna Boutique Hotel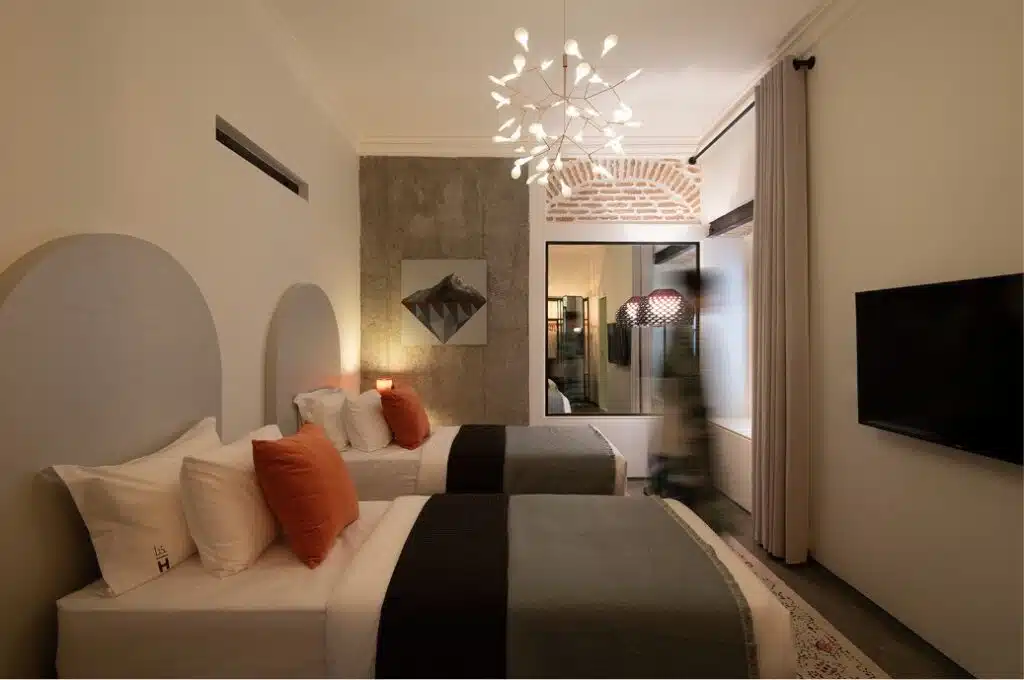 Hanna Boutique Hotel is one of the most famous boutique hotels in Iran's capital, and a great alternative to large hotels. Located in Tehran's old neighborhood, this 90-year-old house has been renovated in 2018 and decorated in a mix of modern and Persian design. Hanna Boutique Hotel has seven rooms, as well as a restaurant, a cafe and an art center.
Nezamiyeh Boutique Hotel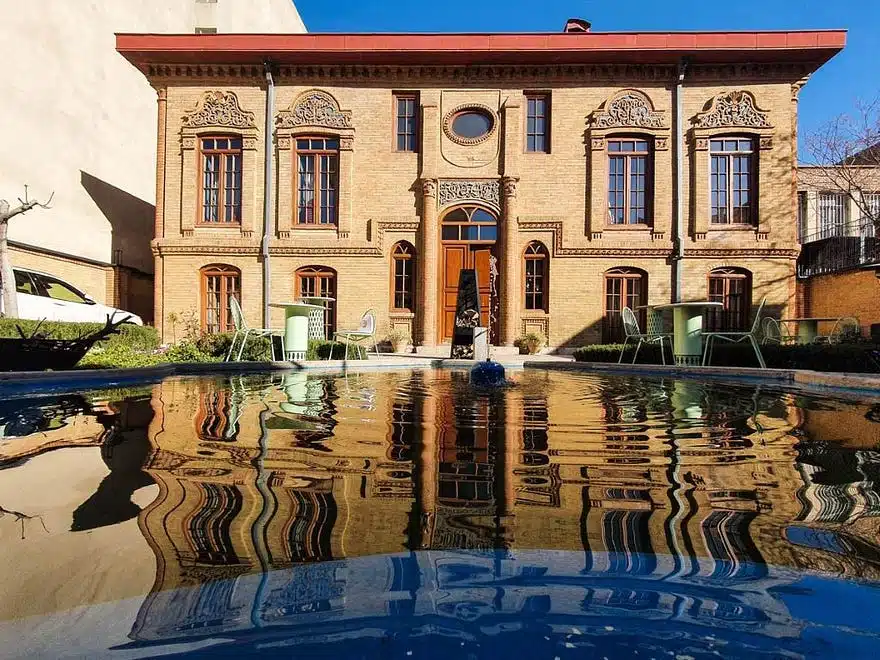 Nezamyieh Boutique Hotel is one of Tehran's old Pahlavi-Qatar mansion, once the property of a local family, the Fatahi. Located in Baharestan neighborhood, part of the most ancient areas of Tehran, it has 5 rooms, all decorated in a minimalist and elegant style.
Razzaz Boutique Hotel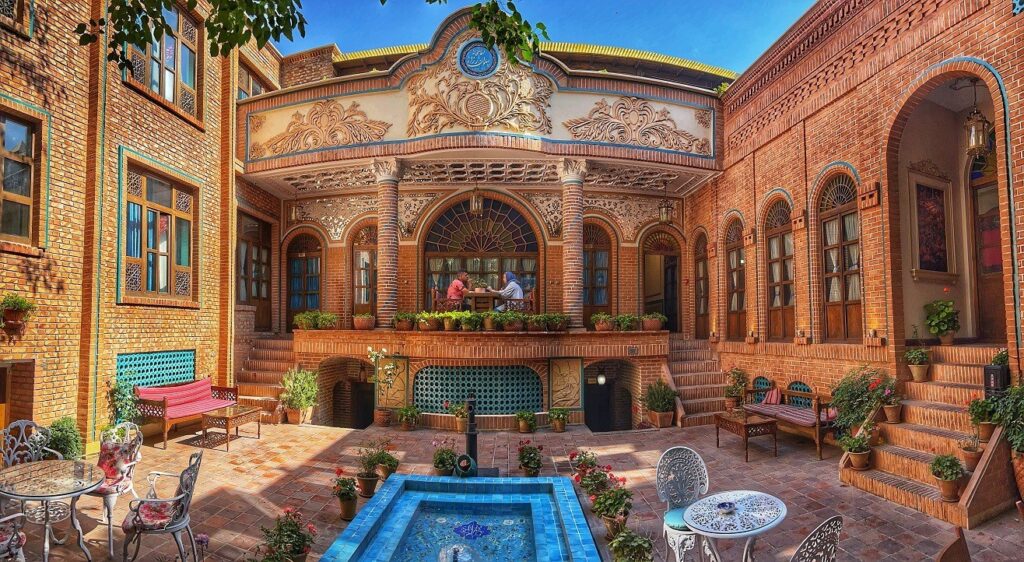 Razzaz is a traditional and affordable boutique hotel located in the old quarters of Tehran, in a renovated house dating back from the Qajar era. The decoration of the rooms, painting, fabrics and mirror works, reflects the Qajar style of that time. Razzaz also has a nice rooftop and a central courtyard with a small pool.
Top Boutique Hotels in Isfahan
Joybar Boutique Hotel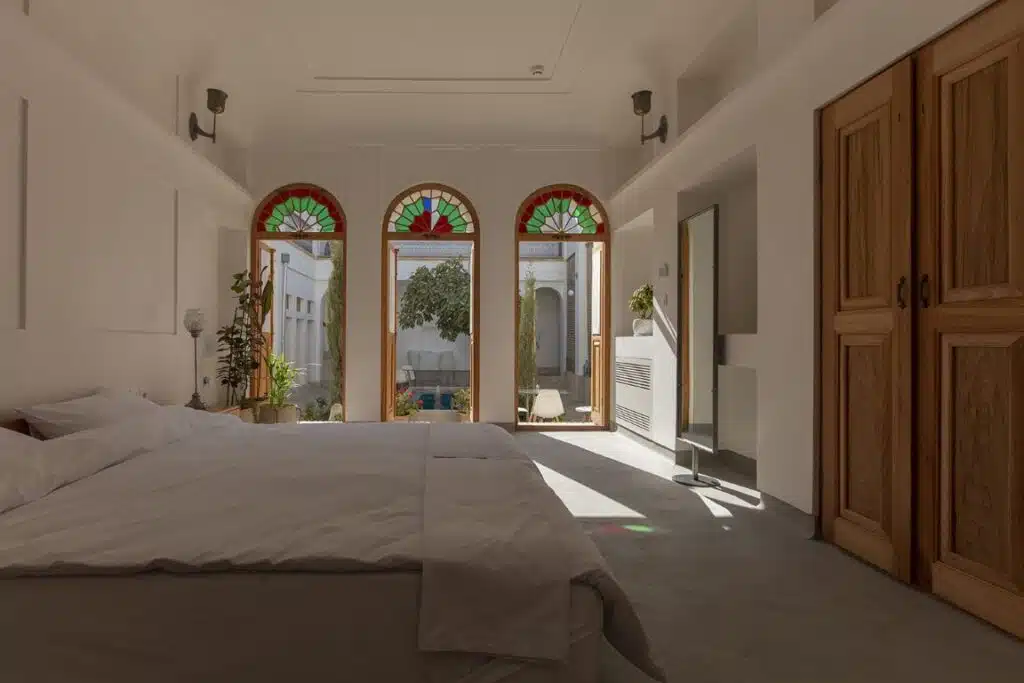 Joybar Boutique Hotel is currently one of Iran's most successful boutique hotels. Owned by an architect, this traditional Qajar house has been renovated into a 7-rooms cozy and modern hotel.
Joybar pays particular attention to sustainability, by being plastic-free and by providing organic or locally made products (soaps, slippers, etc) to its guests.
Book Hotels
Book Iran Hotels
Keryas Hotel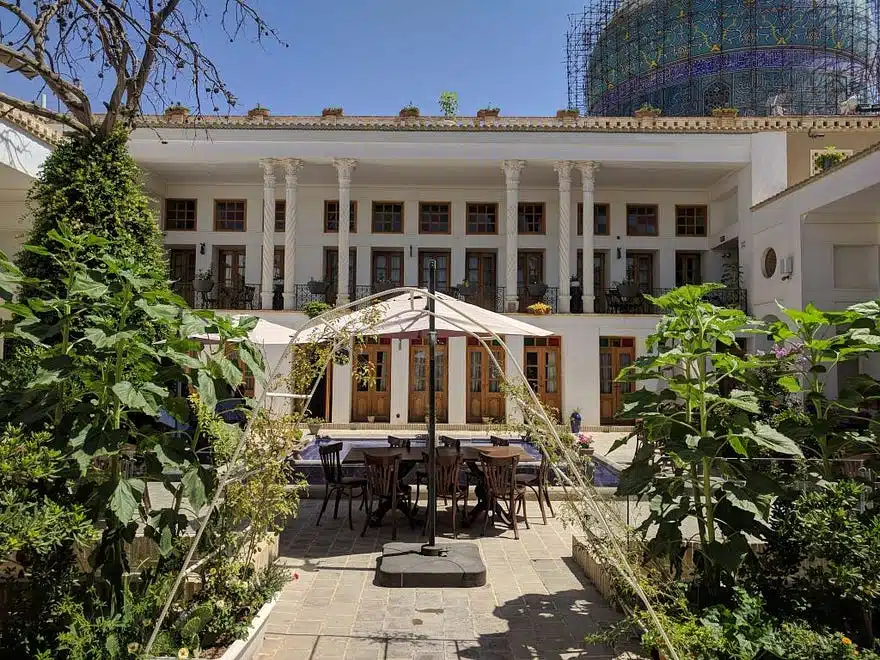 Keryas Hotel is a nice small hotel built in a 150-years old mansion. It counts 17 rooms, over two floors and has a small café in its central yard. Keryas Hotel is located in the center of Isfahan, in an old neighborhood, just nearby Naqshe Jahan Square.
Ghasr-E Monshi Boutique Hotel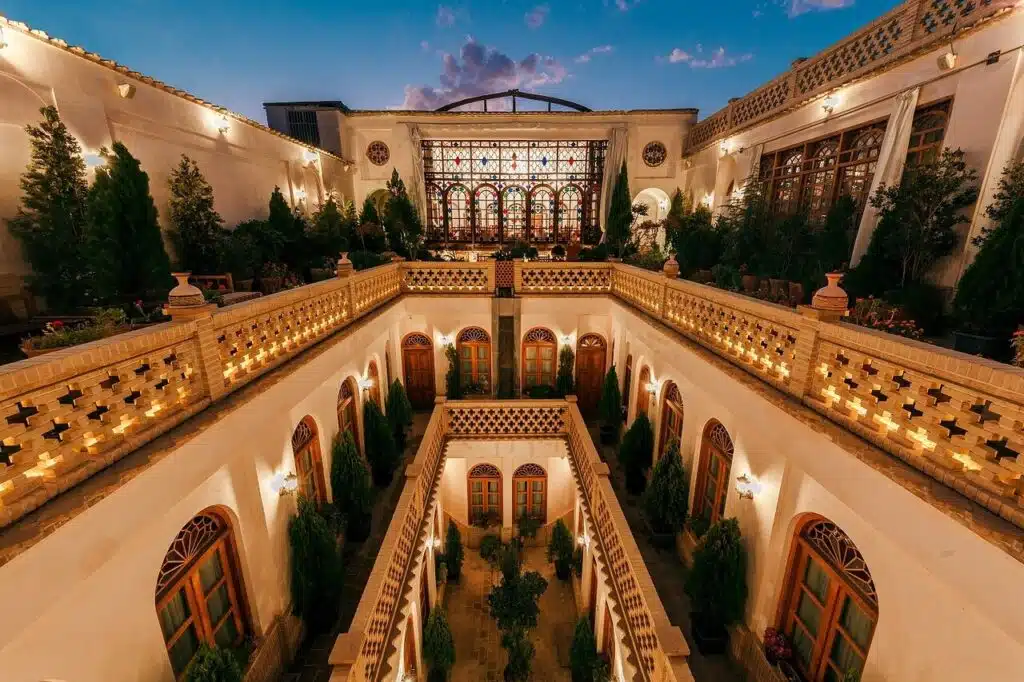 Ghasr Monshi is one of Iran's finest hotels. The perfect renovation of this old mansion gives the visitors the feeling to live in the Qajar era, a time when this house was one of the residences of Fath-Ali Shah. Ghasr Monshi has 7 rooms and 1 suite, as well as a spa.
Kianpour Boutique Hotel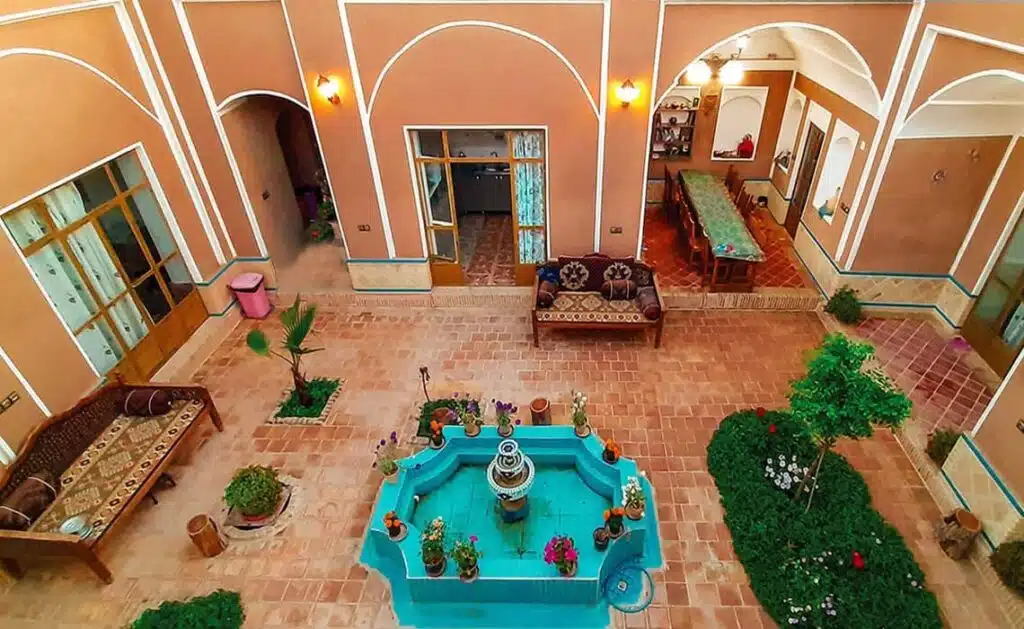 Kianpour Boutique Hotel is a 250-years old house from the Qajar era registered as a national monument. The owner of the hotel has preserved the traditional plaster, mirrorwork, woodwork, paintings, and stonework of that time. Kianpour Boutique Hotel has 6 rooms and is located in Isfahan's historical city center.
Best Boutique Hotels in Shiraz
Oscru Boutique Hotel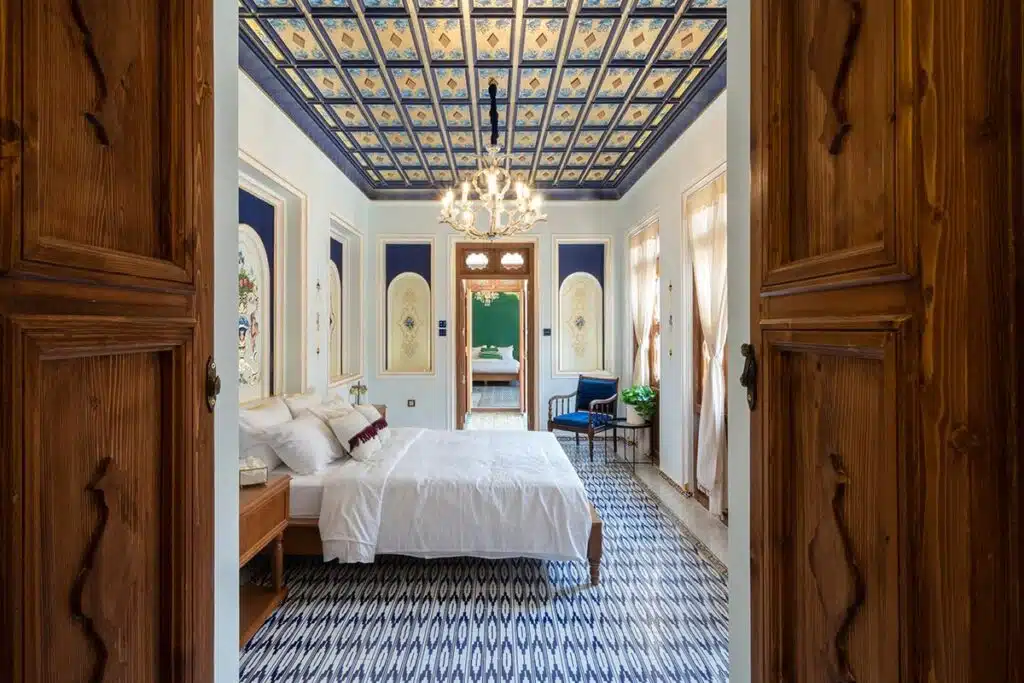 With Joybar in Isfahan, Oscru Boutique Hotel, in Shiraz, is one of the rising stars of boutique hotels in Iran. Once an old caravanserai located in the heart of Shiraz, it has been finely renovated and turned into a chic and stylish boutique hotel, that has 8 rooms, all with their own style and decoration.
Darb-E Shazdeh Boutique Hotel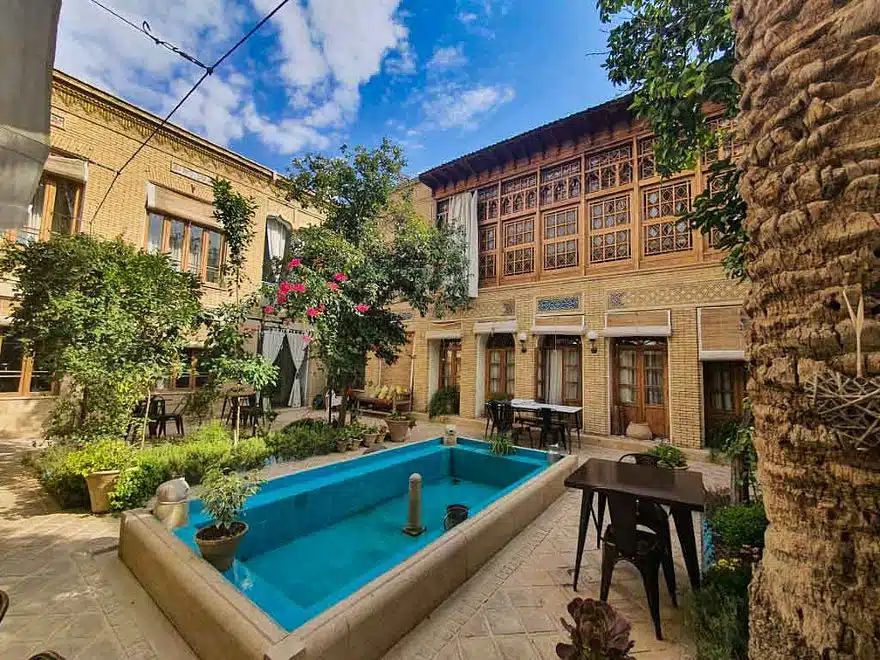 Once the house of a famous Shirazi merchant from the 19th century, Darb-e Shahzdeh is a lovely boutique hotel. The decoration is a fine mix of modern design and traditional Persian art, with mirror work, woodwork, and classic architecture. Located near Karim Khan citadel, Darb-e Shazdeh has 8 rooms and a small café.
Emarat Fil Boutique Hotel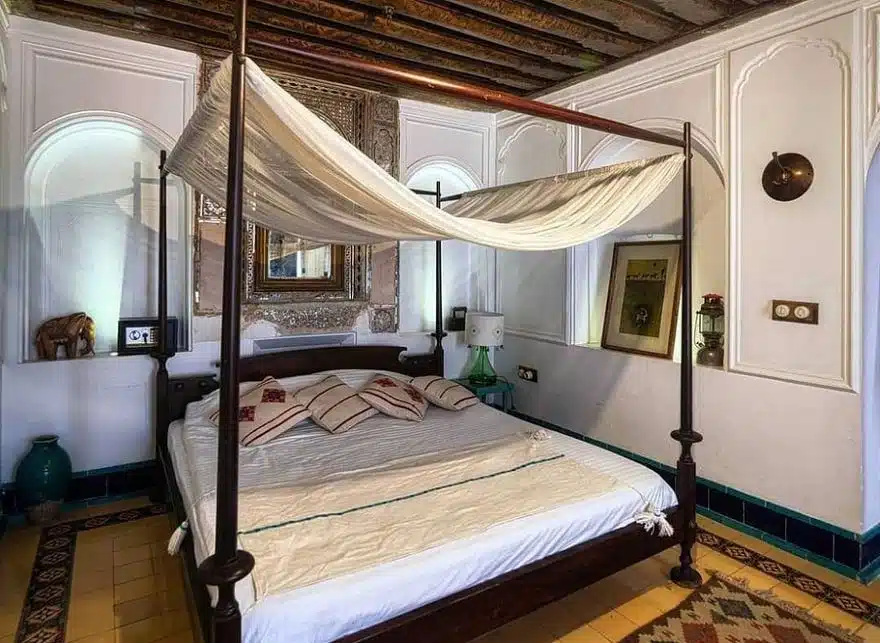 Emarat Fil, the "House of the Elephant" in English, is a traditional boutique hotel located in Shiraz's old neighborhood, near the Nasir ol-Molk mosque.
This elegant ancient mansion with more than 200 years of history, is registered as a national heritage and has now 7 rooms as well as a restaurant and a rooftop overlooking the city.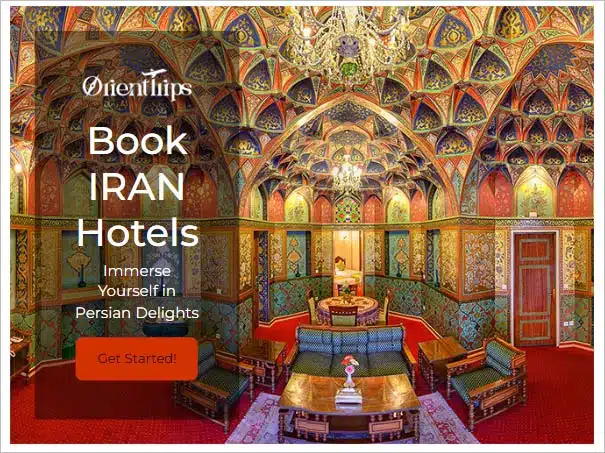 Top Boutique Hotels in Kashan
Saraye Ameriha Boutique Hotel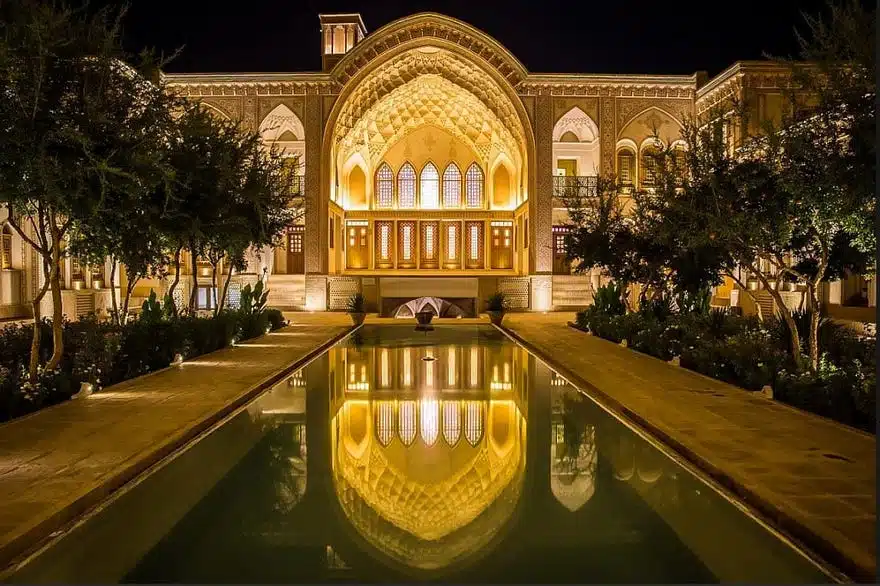 Saraye Ameriha in Kashan is probably one of Iran's most famous hotels. This exquisite boutique hotel, which is a national heritage, was one of the first boutique hotels in Iran and is a five-star accommodation.
This 18th-century mansion once belonged to the governor of Kashan, a rich city of merchants. The hotel now has 9 rooms and 6 royal suites.
Manouchehri House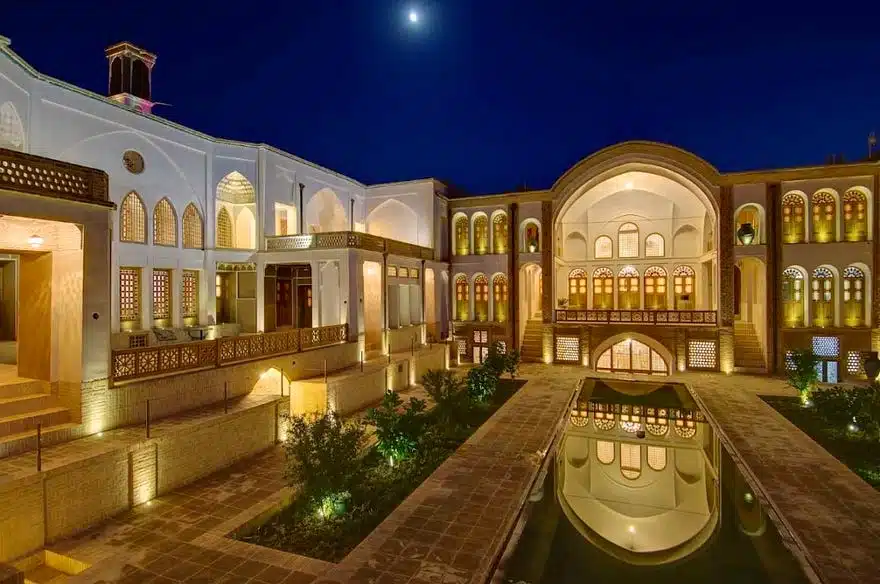 Among the many splendid houses and hotels Kashan has, Manoucheri House is, for many years, been one of the most famous. Located in the heart of Kashan's historical center, in a small alley, it has 8 rooms, a fine restaurant, and a café in its courtyard.
Top Boutique Hotels in Yazd
Lari House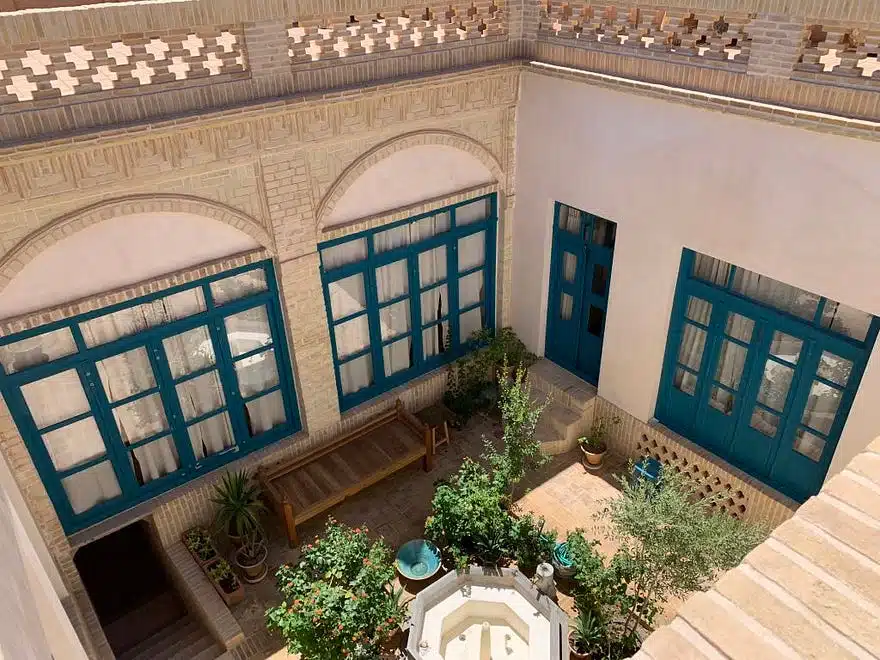 Lari House is a small boutique hotel located in a hundred years old houses of Yazd's historical center (Unesco). The hotel has 9 rooms, all with a delicate design and featuring the work of local artists. It also has a central courtyard and a rooftop.
Minoudar House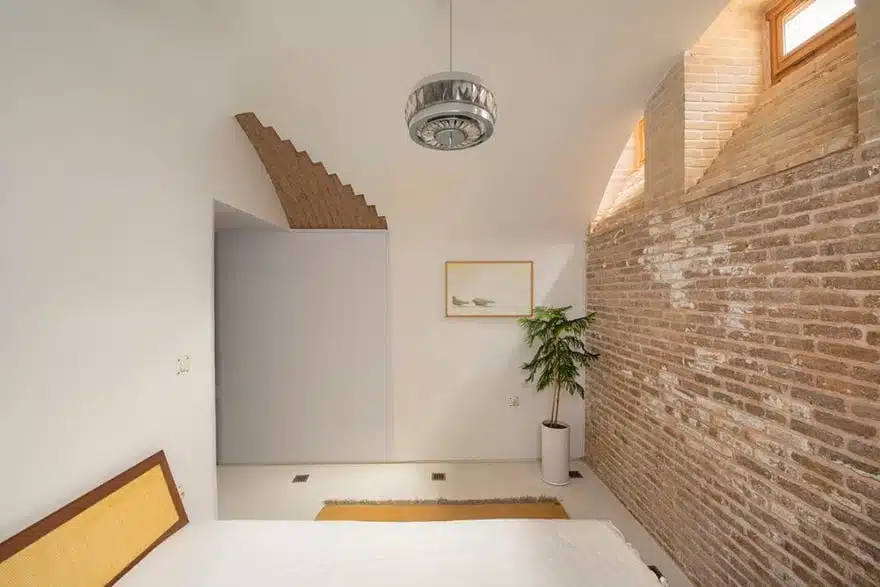 Minoudar House is a singular boutique hotel located in Yazd's historical city center. This 400-years old house from the Safavid era has been turned into a gorgeous boutique hotel that has only 3 rooms, by a duo of Iranian architects.
Best Boutique Hotels in Tabriz
Orosi Boutique Hotel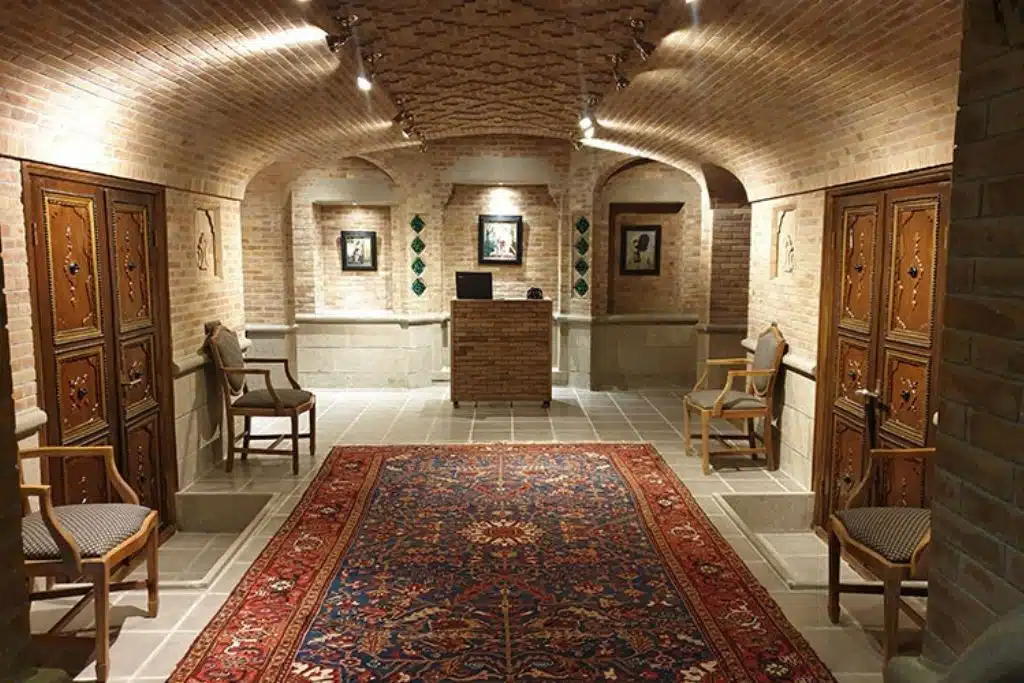 Orosi Boutique Hotel is one of the first boutique hotels in Tabriz, and a family business, located near El Goli Park. The hotel has 5 rooms, nicely decorated and all with private balconies, a café, a restaurant, and a small spa, "the king bath".