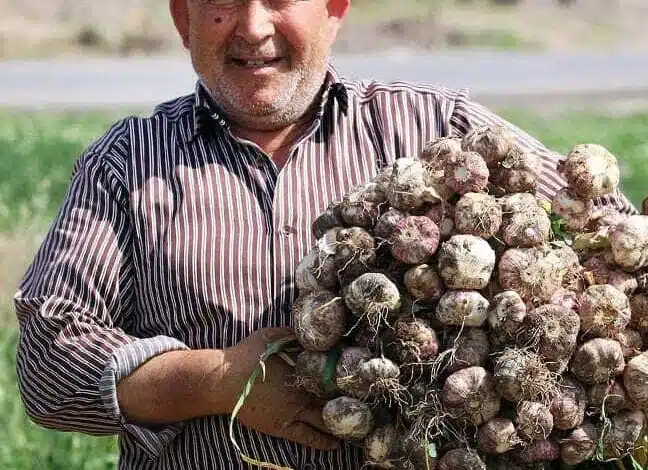 Tarom city is one of the cities of the Zanjan province of Iran. This city is located in the northern region of Zanjan, and it is adjacent to the provinces of Gilan, Qazvin, and Ardabil. The pristine and untouched nature of the Tarom region, created due to a suitable and diverse climate, is now known as the India of Iran.
The amazing waterfalls, villas, glaciers, and caves, as well as the green and towering foothills of the mentioned area, have turned this area into one of the most important tourist areas. Historical documents and the results of archaeological surveys and excavations confirm the region's history from the Paleolithic era to the present day.
Garlic is the most important economic product in the agricultural sector of Zanjan province in Tarom city, which is harvested every year on May 05. Tarom garlic product is the best type of garlic in the country and is considered one of the sources of income for Taromi farmers.
Tarom city is one of the places prone to garlic cultivation and one of the major producers of this product in Zanjan province.
This product is considered one of the sources of income in the region and has a notable reputation among consumers in such a way that it accounts for a large part of the province's agricultural production.
There are more than 2,000 productive families in garlic fields in Tarom city that traditionally plant in autumn and harvest their crops in the second month of spring.
Every year, the garlic produced in Tarom is sent to other cities because of its high quality. It is also exported to Russia, Azerbaijan, and the Persian Gulf countries if the export platform is available.
Tarom local garlic, pink garlic, red garlic, white garlic, and Azar Shahr variety are the most important garlic varieties in Tarom. The cultivation of Tarom garlic takes place in the fall season, and the harvest of this product starts in late April and continues until the end of June.