Indulging in the culinary delights of restaurants and cafes is an essential part of any travel experience. Imagine visiting Isfahan and missing out on the taste of its famous "Beryani" dish, or traveling to the cities of Gilan Province without savoring "Baghali Ghatogh" and "Torshi Tareh." Similarly, a trip to Shiraz goes beyond visiting the tombs of Hafez and Saadi, the Shah Cheragh shrine, or exploring the bustling Vakil Bazaar. It's important to explore the finest restaurants in Shiraz to truly capture the essence of this city.
Colorful dishes like "Kalam Polo Shirazi," "Dopiaza," "Dampokhtak," traditional Shirazi stews, and local sherbets present an authentic culinary experience that every traveler and food enthusiast must try. You might wonder, which are the best restaurants in Shiraz to savor the genuine flavors of its cuisine? The answer can be found in this article from SURFIRAN.
Haftkhan Restaurant Shiraz
Located near Darvazeh Quran, one of the best restaurants in Shiraz known as Haftkhan offers a unique concept. Just as its name suggests, it features seven distinct sections, so don't worry about navigating through all seven to find your desired dish. In fact, this restaurant is an amalgamation of seven different restaurants, each offering a specific style of cuisine.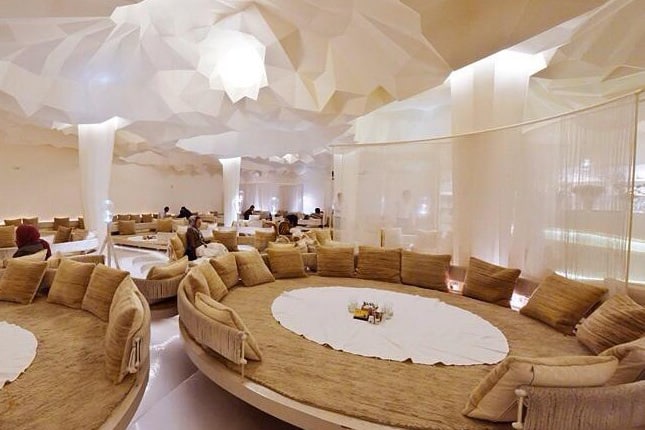 These restaurants are named after characters from Ferdowsi's Shahnameh. Restaurant Ferooz (basement), Restaurant Nowfel (second floor), Restaurant Sindekh (ground floor), Restaurant Garsivaz (rooftop), Balian Fast Food (first floor), Gisia Cafe (second floor), and Zarir Cafe (first floor) all have their own special designs and offer a variety of dishes, ranging from traditional to fast food and even international cuisine.
Haftkhan Shiraz Restaurant and Exquisite Delights in Seven Realms
Situated near Darvazeh Quran, Haftkhan Restaurant boasts a variety of specialized sections, each representing a unique dining realm. The restaurant's layout might seem intricate, but you won't need to navigate through all seven realms to enjoy your favorite dish. Instead, each of these realms features a distinct culinary style.
Drawing inspiration from Ferdowsi's Shahnameh for nomenclature, the restaurant serves a diverse range of dishes. From traditional "Dizi" in Ferooz, special kebabs in Nowfel, and Iranian stews in Sindekh to Lebanese shawarma, chicken, and burgers in Garsivaz. Balian Fast Food and Gisia Cafe offer an assortment of pizzas, pastas, salads, and bread, while Zarir Cafe presents a selection of hot and cold beverages, ice creams, cakes, and desserts.
Address of Haftkhan Restaurant:
---
Khaneh Parhami: Taste of Shiraz
After exploring the Vakil Bazaar, Nasir al-Mulk Mosque, and other attractions, you might yearn for the comfort of home-cooked traditional food. This is where Khaneh Parhami comes in. This quaint old house is one of the best traditional restaurants in Shiraz, exuding an authentic ambiance that transports you to a bygone era.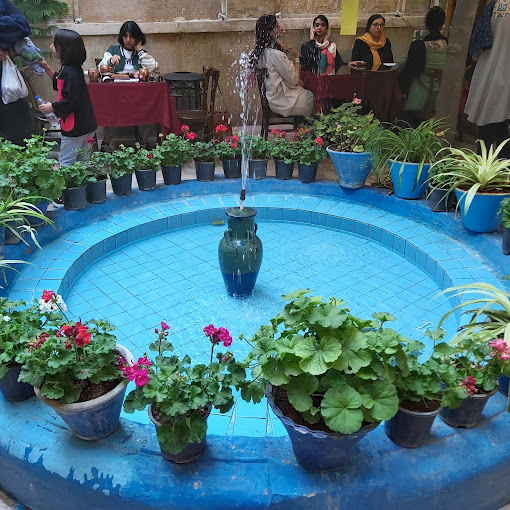 Seating in the courtyard, a red fish pond, and the aroma of a traditional Shirazi meal can rejuvenate your spirits after a day of exploration. The restaurant offers four daily rotating traditional dishes, with Kalam Polo being one of the most famous.
Address of Khaneh Parhami:
---
Bagh Raaz Complex
Despite its distance from the city center, Bagh Raaz Restaurant still holds its place as one of the best restaurants in Shiraz. The restaurant offers two separate menus, namely Bagh and Bam. The Bagh menu, served in a lush and traditional setting, features a variety of traditional Iranian and especially Shirazi dishes.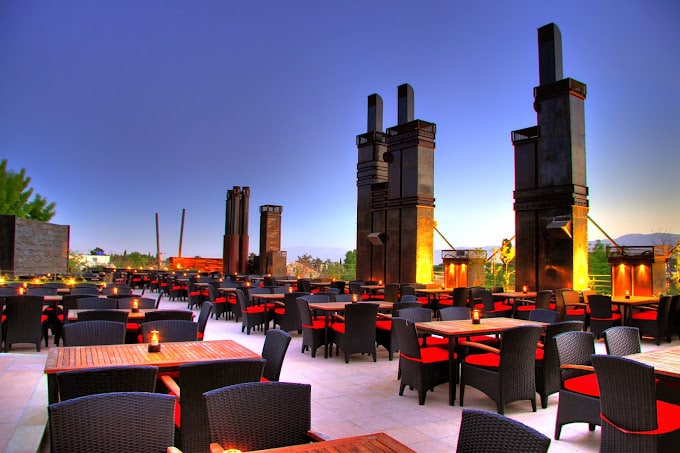 For those seeking modern and delectable cuisine, the Bam menu provides an array of fast food options. Various herbal teas, Ash Reshteh, natural syrups, traditional music, and the excellent service of the staff contribute to the unique charm and popularity of this restaurant.
Address of Bagh Raaz Complex:
---
Khosha-Shiraz Restaurant
At Khosha-Shiraz Restaurant, you'll find a beautiful and cozy ambiance, soothing music, high-quality cuisine, and impeccable service. The restaurant boasts both indoor and outdoor seating areas, offering a range of Iranian and traditional dishes to its guests.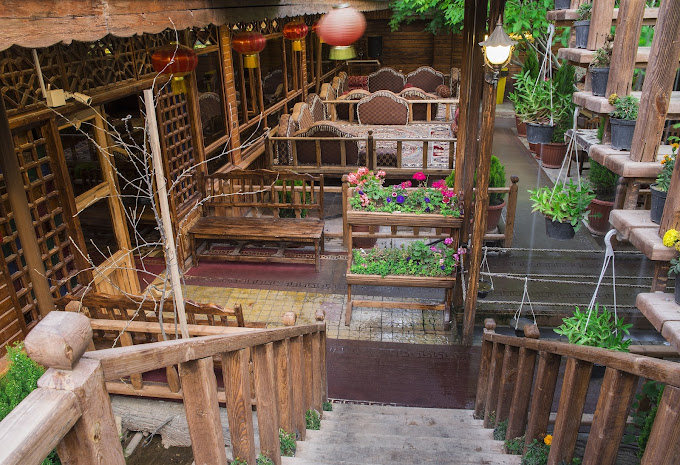 The skilled and professional chefs at Khosha Shiraz use the finest ingredients to create delicious dishes that cater to various tastes. The restaurant's dual ambiance and diverse menu make it a must-visit destination for food enthusiasts.
Address of Khosha Shiraz Restaurant:
---
Emarat E Fil Restaurant
Emarat E Fil is an old traditional residence from the Zand era, and its restaurant is renowned as one of the best restaurants in Shiraz. The restaurant perfectly encapsulates the beauty of an ancient house, designed with a completely traditional and nostalgic ambiance.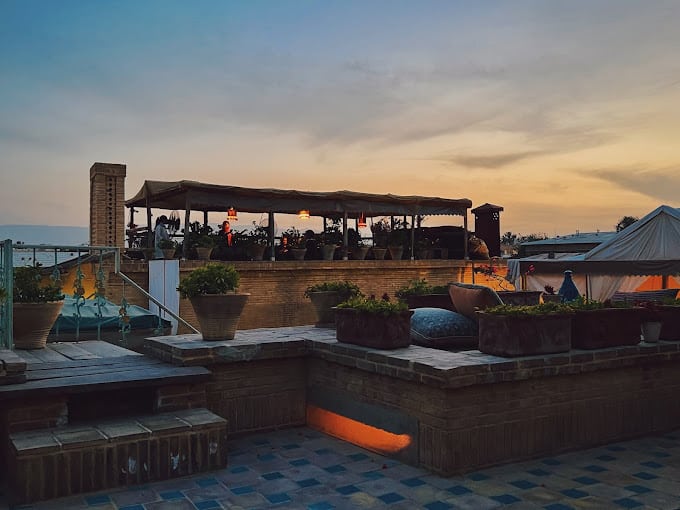 The restaurant's commitment to quality is reflected in its fresh and premium ingredients, as well as the culinary expertise of its chefs.
Address of Amaret Fil Restaurant:
---
Sharzeh Traditional Restaurant
Sharzeh Restaurant, with its traditional theme, stands as one of the oldest and best restaurants in Shiraz. Situated near the Vakil Bazaar and Zand Hotel, it preserves its reputation for high-quality dishes, particularly its kebabs.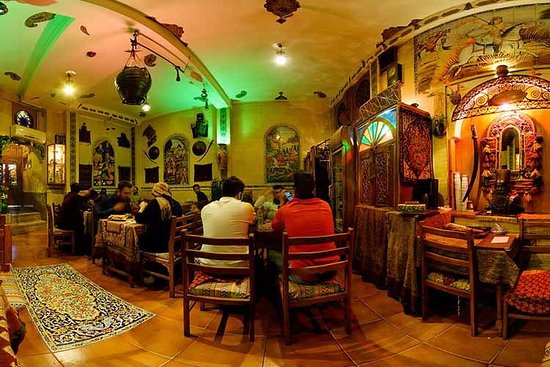 The authentic atmosphere, freshly baked bread, live music, and a variety of traditional dishes and kebabs contribute to Sharzeh's popularity.
Address of Sharzeh Traditional Restaurant:
Experiencing a meal at these remarkable restaurants will undoubtedly enhance your visit to Shiraz. Whether you're seeking traditional Iranian flavors, authentic ambiance, or a mix of modern and traditional cuisine, these restaurants offer a delightful culinary journey through the heart of this historic city.