How-To
How to Find a Trusted Travel Agency in Iran?
Tips to finding a reliable travel agent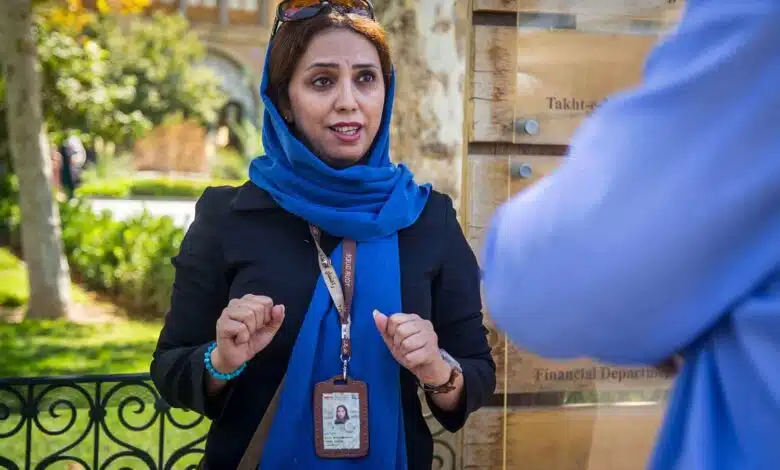 Working with a reputable travel agent takes the stress out of travel. Use this simple guide to find a safe travel agency to have a hassle-free and memorable trip to Iran.
If you are planning a trip to an exotic destination like Iran, a simple search in Google will provide you with many (and even sometimes too many) options.
And although there will be many different offers that you can select from, it can be confusing to find the right option or you may simply find the one that is not exactly the best travel agency ever! In this article, we will try to explain some simple ways that can help you find the right agency in Iran.
WHY CHOOSE A LOCAL AGENCY?
The reasons to do so are numerous. First, you will pay a more reasonable price in comparison to a package bought from an intermediary.
Second, the offers from a trusted local agency are normally closer to a real local experience, as they are designed with local people in the destination.
And because of the same reason, it finally will be easier to customize and personalize such offer than a pre-prepared package. So, it is a logical decision to go for a local agency when you plan your trip to a foreign country.
Fortunately, the trusted inbound agencies in Iran always offer English (and in some cases, other languages as well such as French, Spanish or German) contents on their website and ease the process of selection for you.
CHECK WORKING TRANSPARENCY
A licenced travel company in Iran must have a physical address and landline. So if the website that provides tourism services has refused to enter the physical address in the "Contact Us" section, it is better to be more careful.
According to the rules of the Ministry of Cultural Heritage, Tourism and Handicrafts, you must receive a contract when receiving services from a travel company.
A travel contract that you will potentially assign with a specific agency, except for the details of the arrangement, should contain all the rights and obligations defined by law for both parties. Also, the agency must highlight general terms and procedures in specific situations.
Travel companies need to be transparent about tourist complaints. It means defined terms for refunds (whole or part of the paid amount), as people usually complain about not getting what they paid for.
Also, professional travel agents should clearly state the reasons for the justified increase in the price of the tourist arrangement. People should understand their rights when they want to give up or delay their trip for some reason. If the agency is in charge of delays, people need to know how they will be compensated. Every client must have information about these details, but they also have to read small letters in contracts.
LOOK FOR THE RIGHT CERTIFICATION
There are two important organization in Iran which provide private agencies with a license that shows the agency is trustworthy and is working within the legal rules of the country.
ITOA CERTIFICATION
There are two important organization in Iran which provide private agencies with a license that shows the agency is trustworthy and is working within the legal rules of the country.
The first one is ITOA (Iranian Tour Operators Association) which is a specialized association of inbound tour operators.
More than 200 Iranian tour operators and travel agencies actively involved in inbound tourism are among the members of the Association.
Both will hand an English certificate to the legit agencies and you can ask them to send the certificate to you or check it on their website and make sure that the agency is legit and working legally and properly.
MONEY TRANSFER
This is actually one of the most complicated parts of the process, as due to the sanctions SWIFT is instructed to disconnect Iranian banks form the network.
So, money transfer is not as easy as it should be and, in many cases, it is not possible to use your credit card. However, there are other possibilities such as transferring money to a valid currency exchange office that an agency might offer you as a paying method.
Although it doesn't sound so straightforward, but is a safe way and you can trust to do this, if you trust the agency and you are sure that is a legit one.
HOW TO FIND THE BEST ONE
Fortunately, and due to the existence of many valid reviewing sites, it is not that complicated nowadays to know more about the real services offered by an agency after a trip.
Is TripAdvisor a Reliable Source?
There are sites such as TripAdvisor which provide with the comments from people who have actually had the real experience.
However, fake reviews are a growing problem. In September 2019, consumer organization Which? said TripAdvisor was still failing to stop fake reviews. Its survey of nearly 250,000 reviews for the ten top-ranked hotels in ten popular tourist destinations around the world found that one in seven had "blatant hallmarks" of fake positive reviews.
Recently, a gentleman in the UK just exposed how easy it is to mislead people on the site by rocketing his restaurant to the #1 position in London, based completely on fake TripAdvisor reviews. Previously, he was employed to write fictitious reviews for businesses and decided to expose the flaws in the site by launching a completely imaginary restaurant called The Shed at Dulwich.
There is also a ranking provided by BookMundi, which shows the best travel agencies in Iran.
But, there also can be fake comments or not any at all. In such cases, it is a good idea to ask the agency to help you get in touch with some of their previous client (by email, for example) and ask directly about their experiences. A trustworthy agency will surely do its best to help you in this process.
HOW CAN I TRUST AN AGENCY IN GENERAL?
There are simple facts that can help you distinguish a good agency from a bad one. First, the number of operated tours or in general, the background of the agency.
Second, if they are recommended by the previous clients or no. The price is another important factor to pay attention to, as the very cheap packages can sometimes act as a red flag. And last, but not least, the interaction of the agency with you as a costumer in the pre-sale process.
A trustworthy agency provides you with any details you wish to know, acts patiently and considers all of your reasonable concerns and tries to resolve them.
Interview the Agent
Don't pick the first agent you find. Talk to the travel pro. Find out how long he or she has been in business. Ask about fees (yes, they charge booking fees, but they're worth it if you get into a pinch). I would recommend conducting the interview in person.
Pay close attention not only to the way your prospective agent responds, but also at what's going on in the office around you. Are the other agents taking the time to talk with customers, or do they only seem interested in pressuring their clients to make a booking decision? Does the agent you're interviewing seem distracted or focused on trying to help you? If you don't like what you see, move on.
So, it is always better to do the research, but decide based on your observations when you start interacting with an agency.