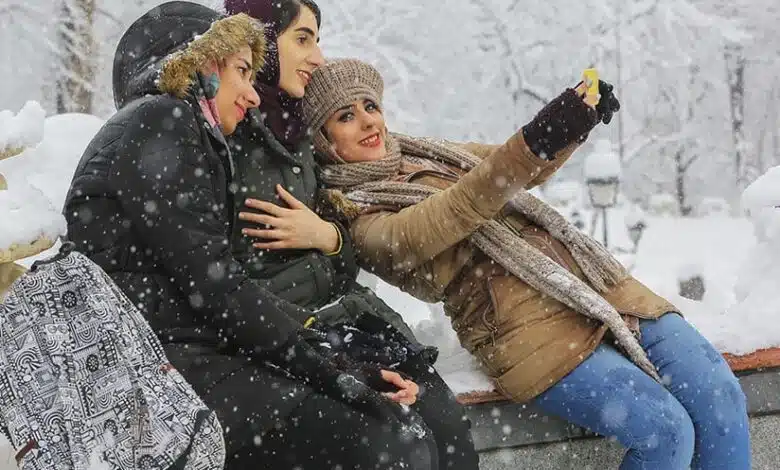 The first snowfall in Tehran brings with it beautiful snow capped mountains and towns cloaked in white!. These incredible images show the Iranian capital of Tehran was transformed into a winter wonderland after temperatures plunged and as much as 4ft of snow fell.
A rare snowfall in Tehran has delighted the residents of the Iranian capital.
In Tehran, temperatures plunged to -5C on Sunday, making it the capital's coldest night of the year, while other provinces experienced temperatures as low as -18C.
Iran's skiiers, who have been denied much action in recent months due to an uncommonly warm winter, were making the most of it.
Stretching between the Alps and Himalayas, Alborz Mountains have created some of the most amazing slopes and valleys, of which some have been hosting skiers and snowboarders for decades.
The province of Tehran is host to seven major ski resorts including Tochal Ski Resort, Dizin International Ski Resort, Shemshak International Ski Resort, Darbandsar Ski Resort, and AbAli Ski Resort.