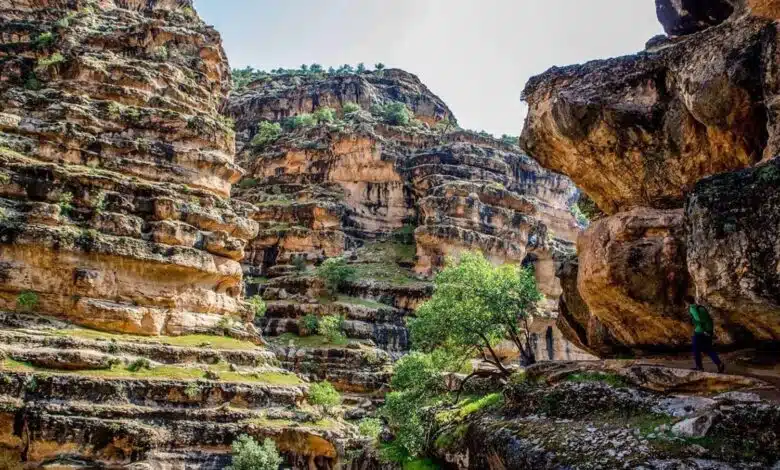 Among the amazing natural attractions of Iran are many beautiful valleys. Nature lovers hike across these incredible attractions each year.
Among amazing natural attractions of Iran are many beautiful valleys. Nature lovers hike across these incredible places each year.
Which one do you prefer: Climbing up a mountain and having a fantastic view from the top or traveling across the deepest valleys and exploring their incredible geology? In comparison to other natural attractions in Iran, valleys are underrated and fewer people choose them as their main destination. Yet, there are many breathtakingly beautiful valleys in Iran's mountain ranges such as Zagros or Alborz which can be a wonderful destination for nature lovers. Here, we explore some of the most famous and beautiful valleys in Iran.
Star Valley
This is one of the most incredible natural attractions in Qeshm island. Star valley is the only geopark in the Middle East registered in the UNESCO International Geoparks Network. Land erosion caused by storms and water has shaped unusual geological structures over 2 million years. Yet, locals believe that the collision of a star has caused the stones and soil to be thrown away in the air and freeze. That's why they call it "Estalah-kaftah" which means "the Fallen Star". As wind produces scary sounds when it blows through these unusual formations, locals avoid being there during the night. They believe it is the sound of ghosts and genies! Walking along this magical valley, you will hardly be able to put your camera down!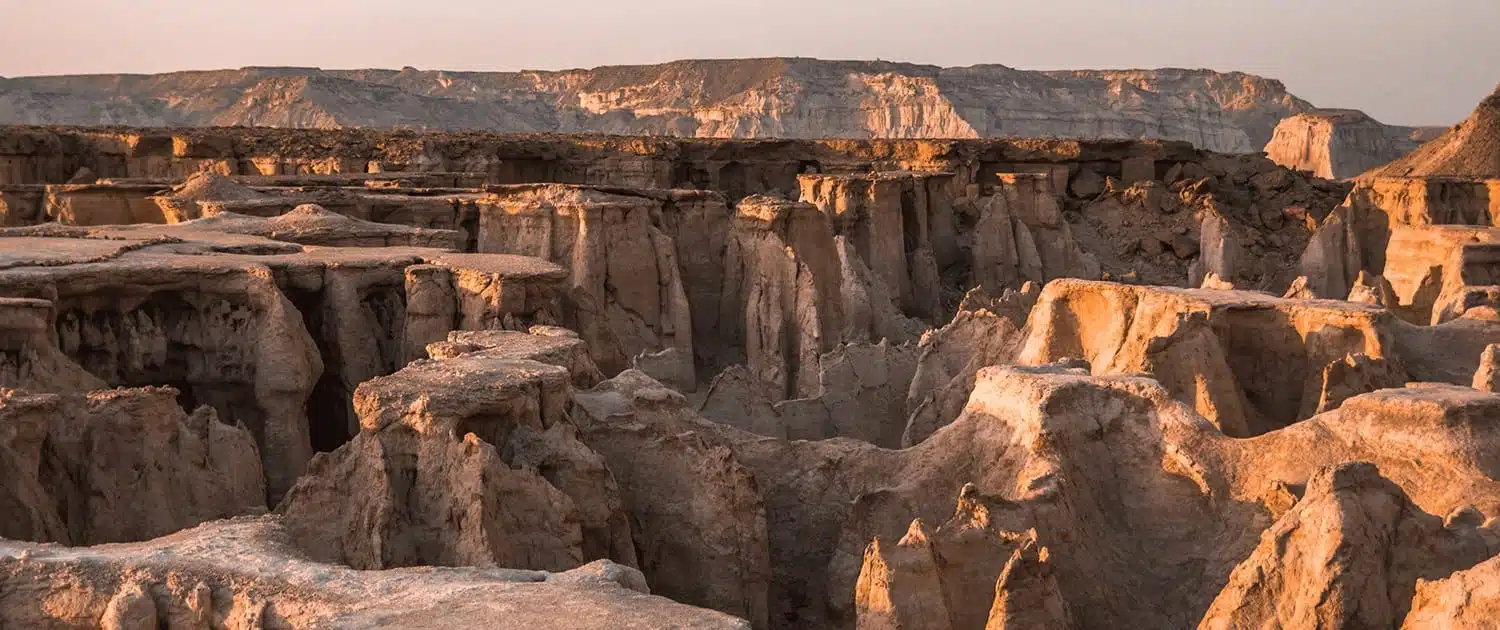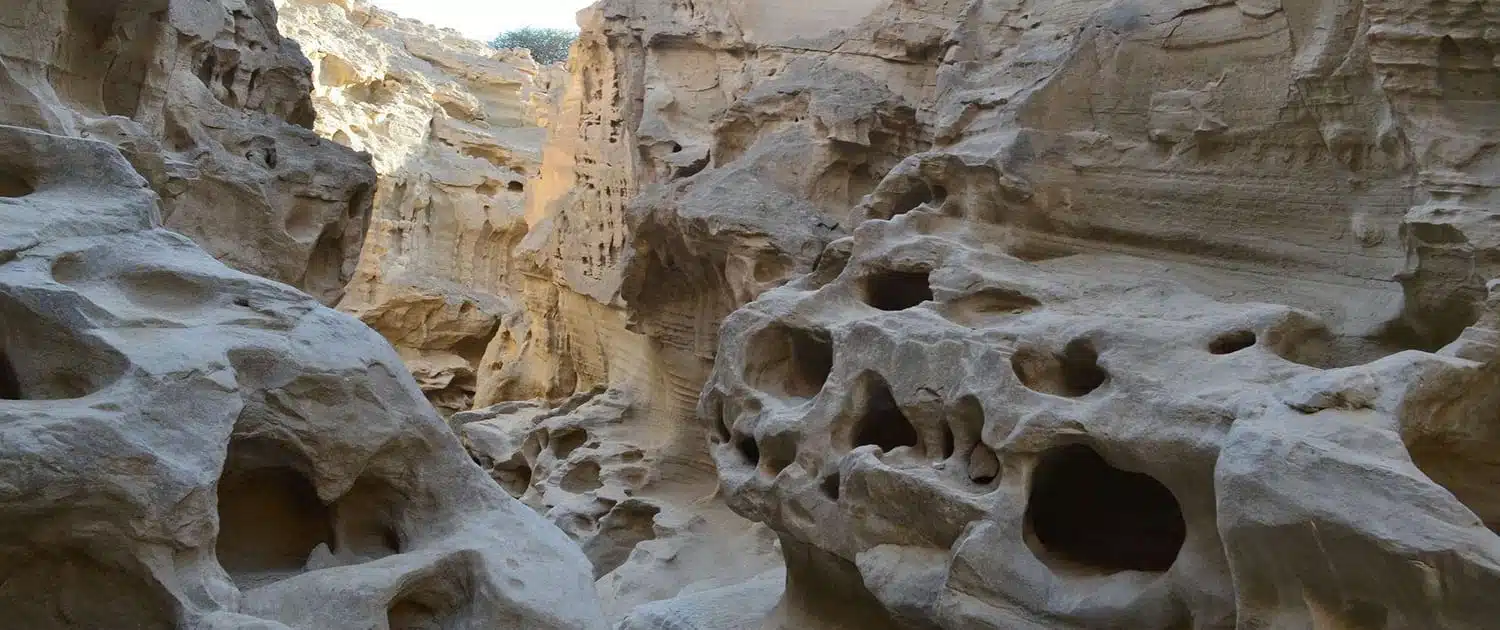 Kool Kherson Valley
Also known as Ghost Valley, this amazing natural attraction is more than 200 meters deep. It is located in Dezful in Khuzestan province. After about 4-kilometer hiking, the valley leads to the Dez river. What makes Kool Khersoon an amazing valley, is that the walls are situated very close together. It has created a tight and rough path along the way. In some spots, Siavashon herbs cover the walls and in other parts, you will see beautiful waterfalls pouring down. There are old cedar and palm trees in the entrance of the valley and natural formations have created a movie-like scene.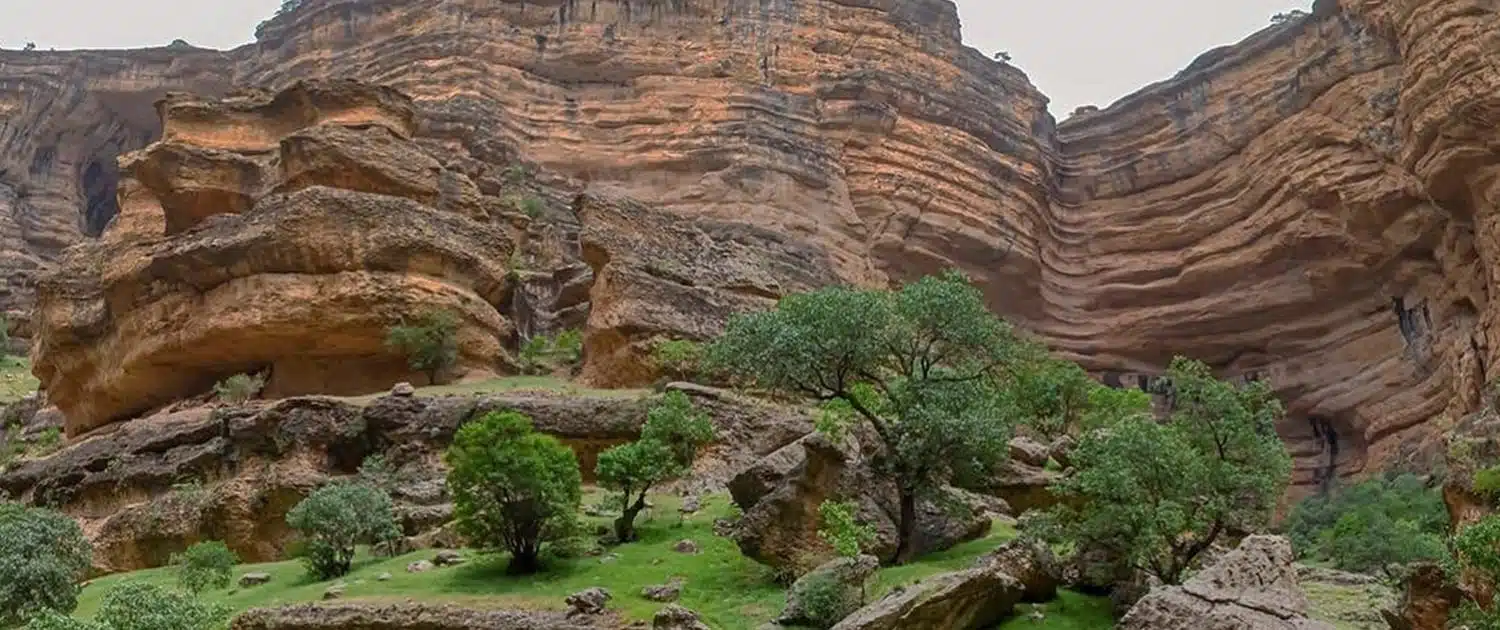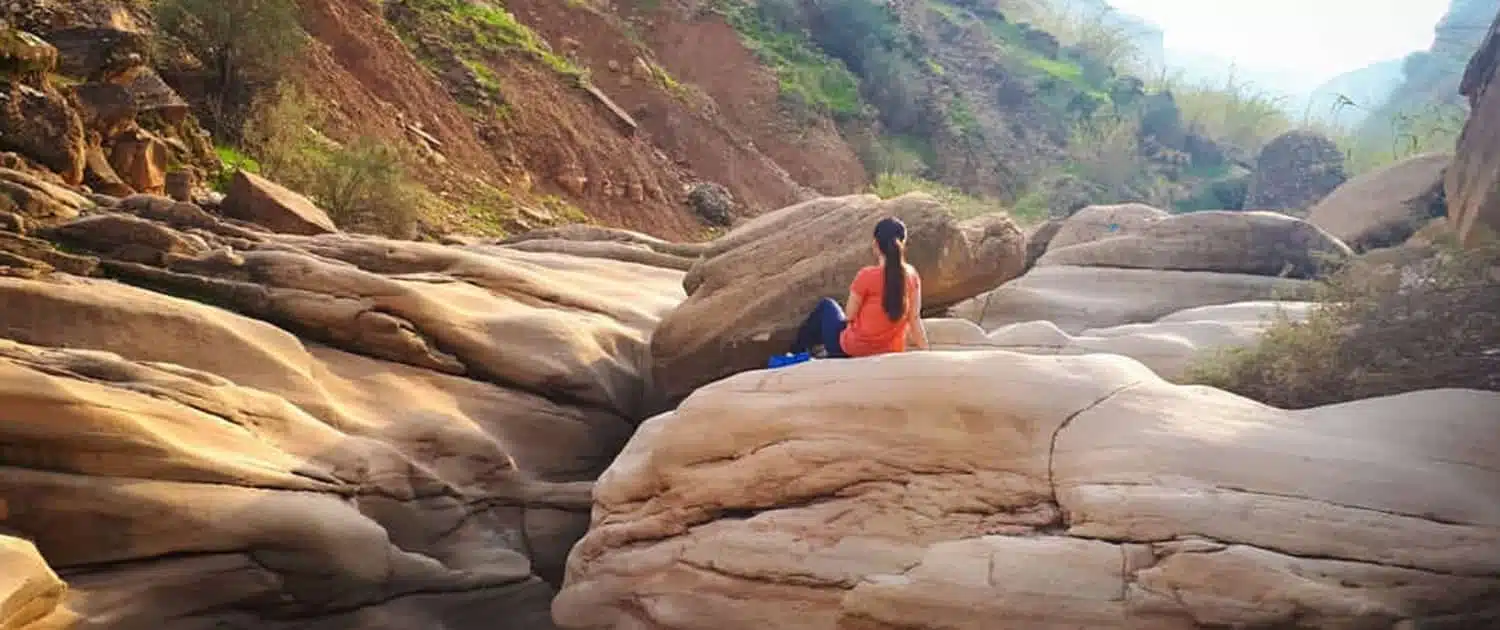 Alamut Valley
Alamut is another amazing valley in Iran. It is located between Qazvin and forested hills of Mazandaran province. Because of amazing landscapes in Alamut, it is one of the most popular hiking paths of the country. Here you have the chance to see magnificent snow-covered summits, amazing green lands and villages, a beautiful lake and most importantly, a 100-year-old castle. If you take time to climb up the mountain, the view of the valley you'll get to see will definitely worth your effort.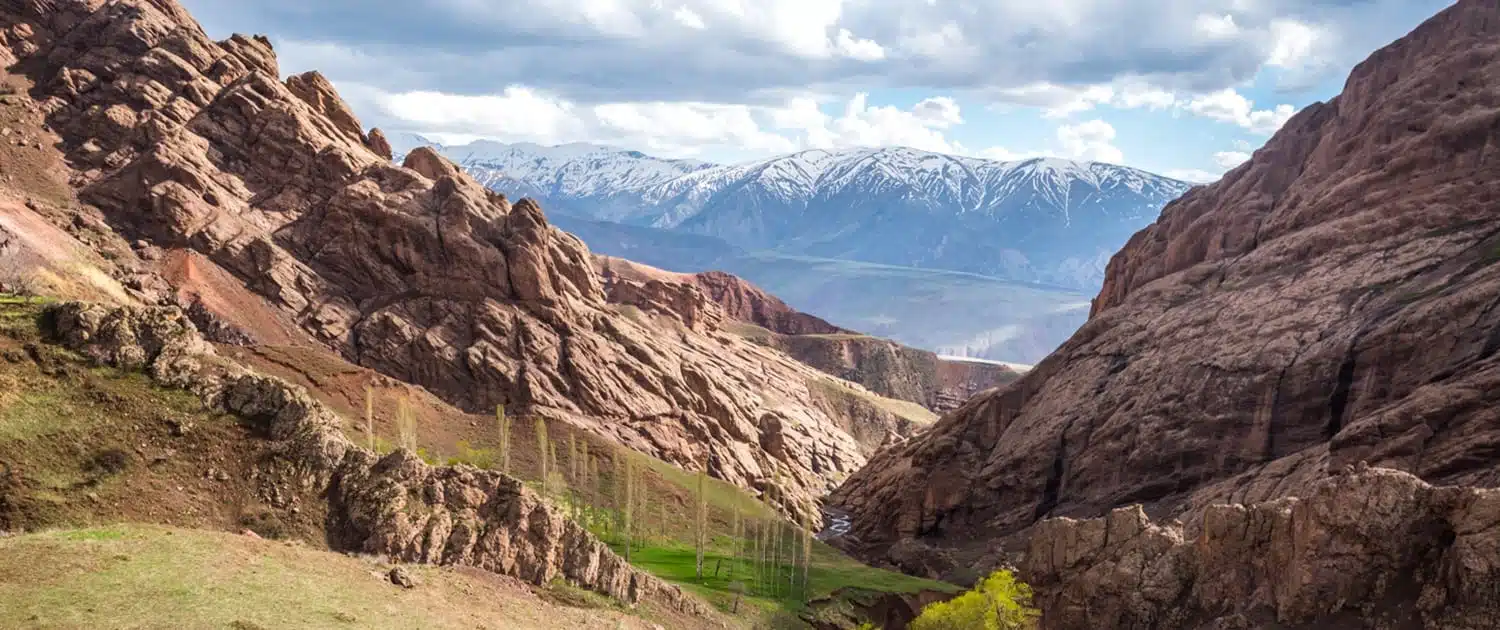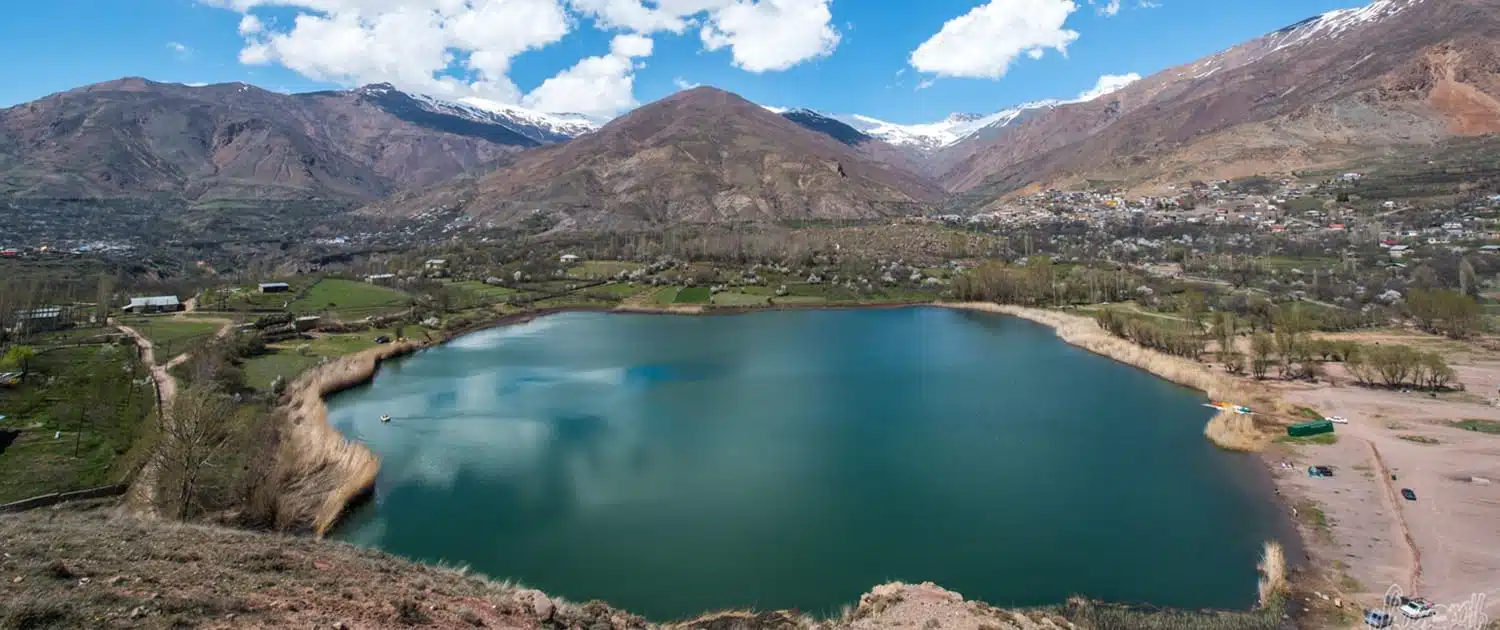 Lar Valley
It is another wonderfully beautiful valley with very diverse flora and fauna. Lar is located in the foothills of Mount Damavand and you'll have an amazing view of this mountain along the way. Lar valley is also famous for wild anemones growing here during May and June. It is also important to note that this attraction can only be visited for a few months in the year. So, plan your hiking to be there during spring or summer. In this season, the region is covered with colorful flowers and you can also visit the Lar dam which is located nearby.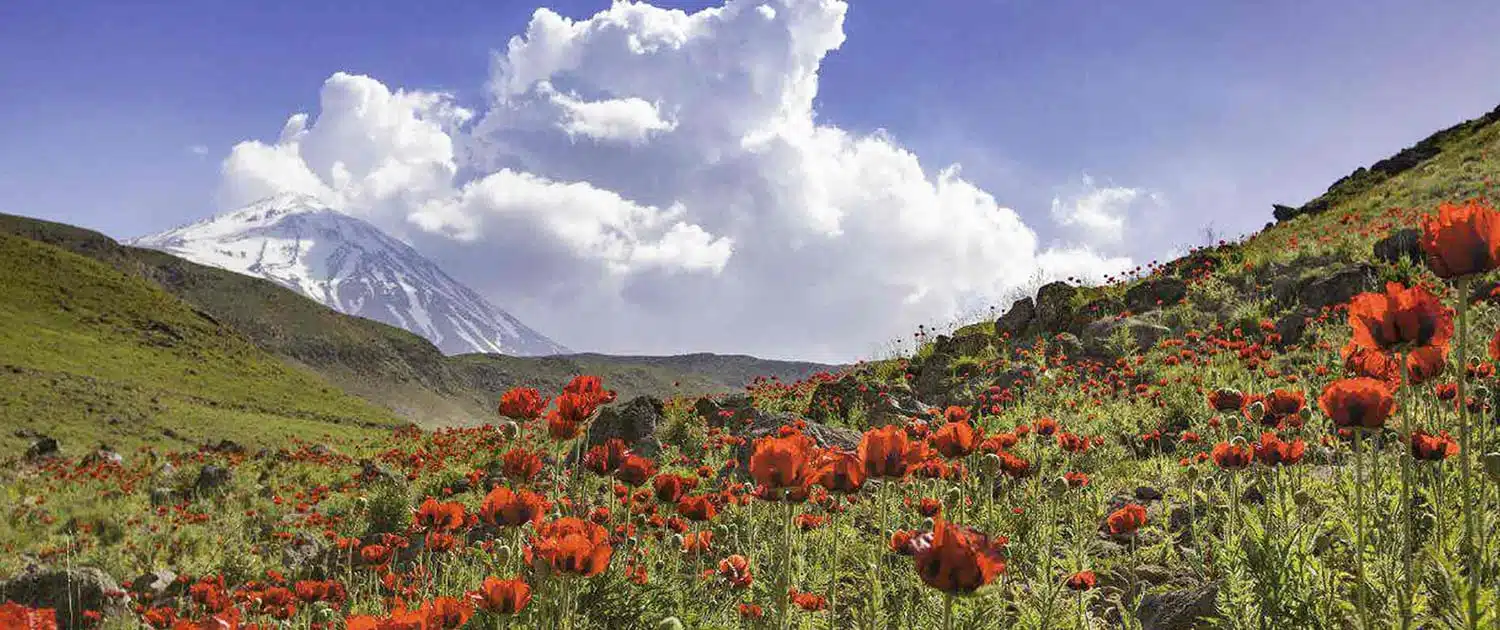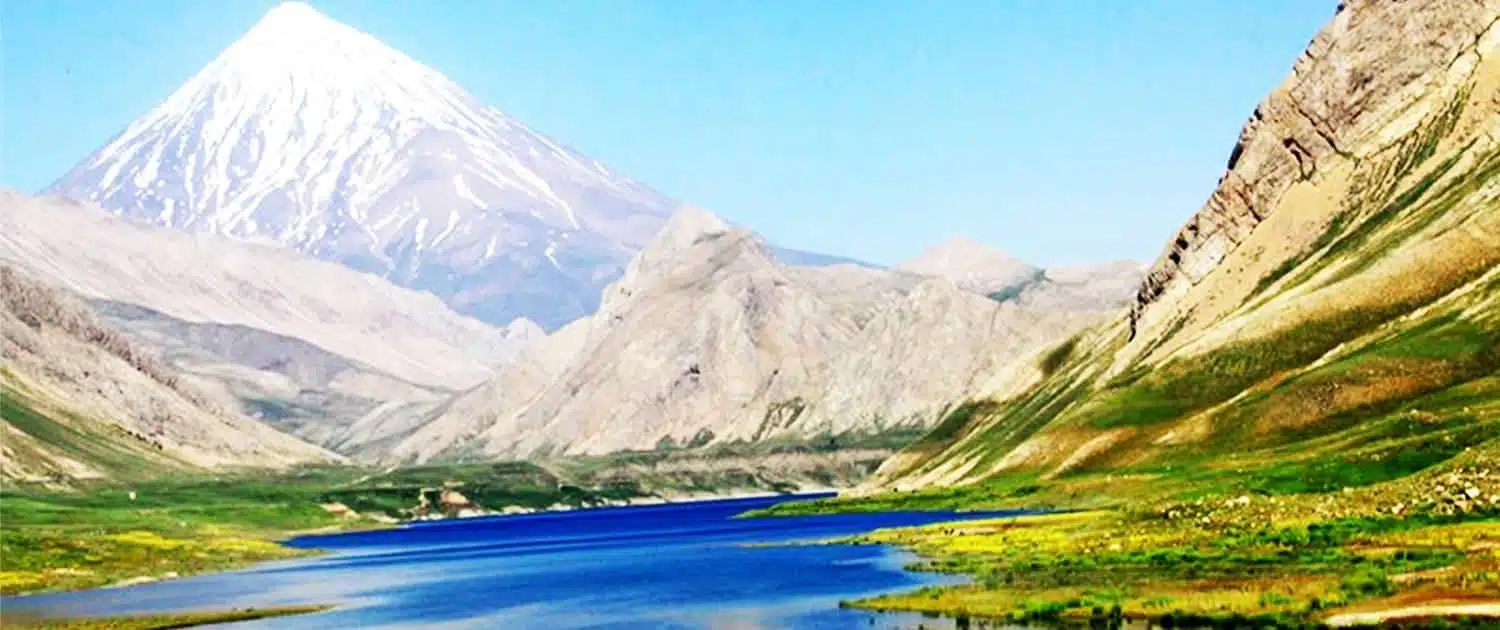 Shiraz Valley
Also known as the "Grand Canyon of Iran" Shiraz valley is a magnificent example of beauties in Lorestan Province. Colorful stone mountains of Shiraz valley are more than 150 to 200 meters high and look like layered steps. The valley has formed thousands of years ago. While crossing stone pillars of the valley, you'll see many beautiful waterfalls and springs. They finally join the stream of Seimare, which is a branch of the Karkheh River. The canyon is 5 meters long and offers a wonderful path to hikers.
Reghez Canyon
Reghez is another incredible canyon in Iran, located near Darab city in Fars province. Waterfalls and small ponds have created magical scenery in this beautiful canyon. Over thousands of years of erosion, the stream of water has created amazing formations, cascades and ponds. Each of these formations has a unique shape and style. The contrast of the colors of walls with the azure water of the ponds adds to the beauty of this natural attraction. Reghez is a perfect place for adventurous people who seek a distinguished spot.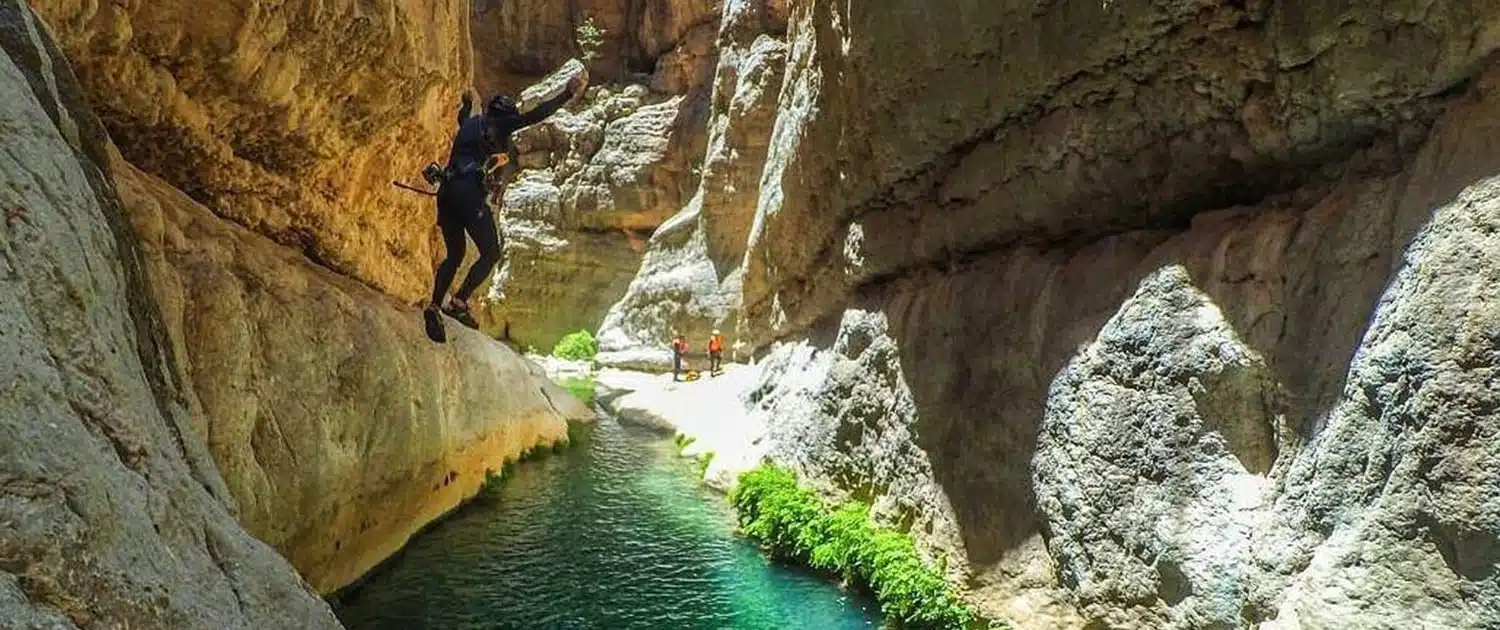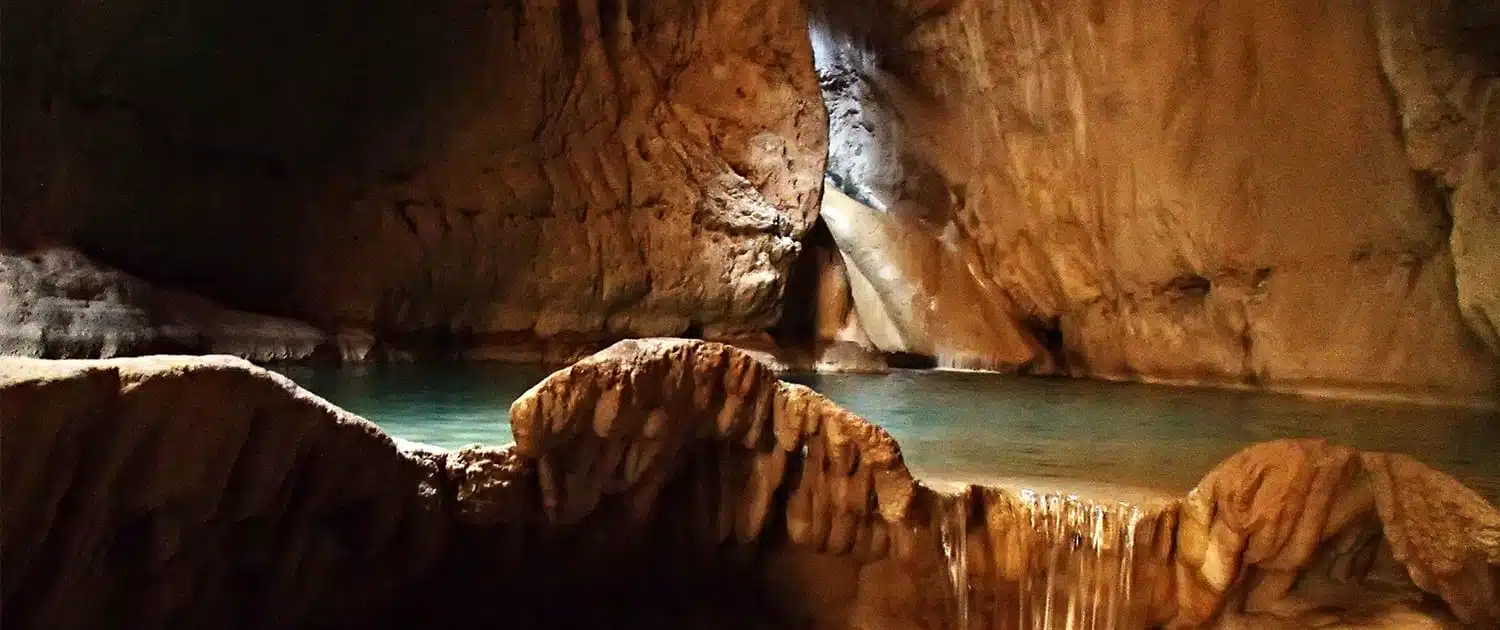 Shamkhal Valley
This beautiful valley is situated near the borders of Turkmenistan country. Shamkhal is in Gochan city in Khorasan province. The valley is famous for its elevated walls and mild flowing river. It is about 42 kilometers long and the height of the walls is some places reaches to 200 meters. The valley offers magnificent views as it has many fountains, waterfalls, rocky massive walls and stranded trees. The best season to visit Shamkhal would be around spring and summer. During this period the river and waterfalls are filled with water.