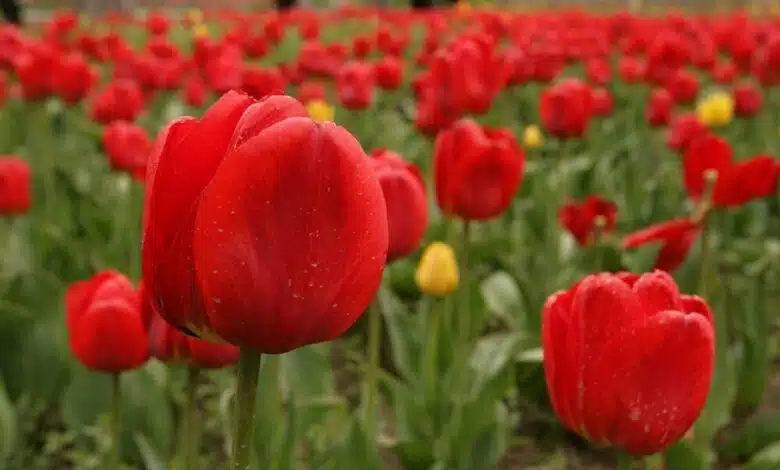 You probably know by now that May is the best time of the year to come to Iran. The pleasant weather with moderate temperature, and explosion of blooms and flowers make this land a real heaven. Yes, it would be challenging to get a hotel room on the Classic Route, but this could give you the opportunity to go off the beaten track and feel Iran, local way.
A celebration of colors
The Tulip festival is a ten days event in early May each year, in tulip gardens of Garmab, a village 108 Km away from Tehran. The tulip gardens open their doors to thousands of tourists during the festival, to come and enjoy the scenic area with about 30 varieties of tulips which bloom at this time of the year. Many people come here to take pictures and selfies in the picturesque garden. Outside the gardens, tourists can purchase flowers, seedlings of vegetables, home baked bread, local dairy products, herbal medicines and variety of jams and pickles.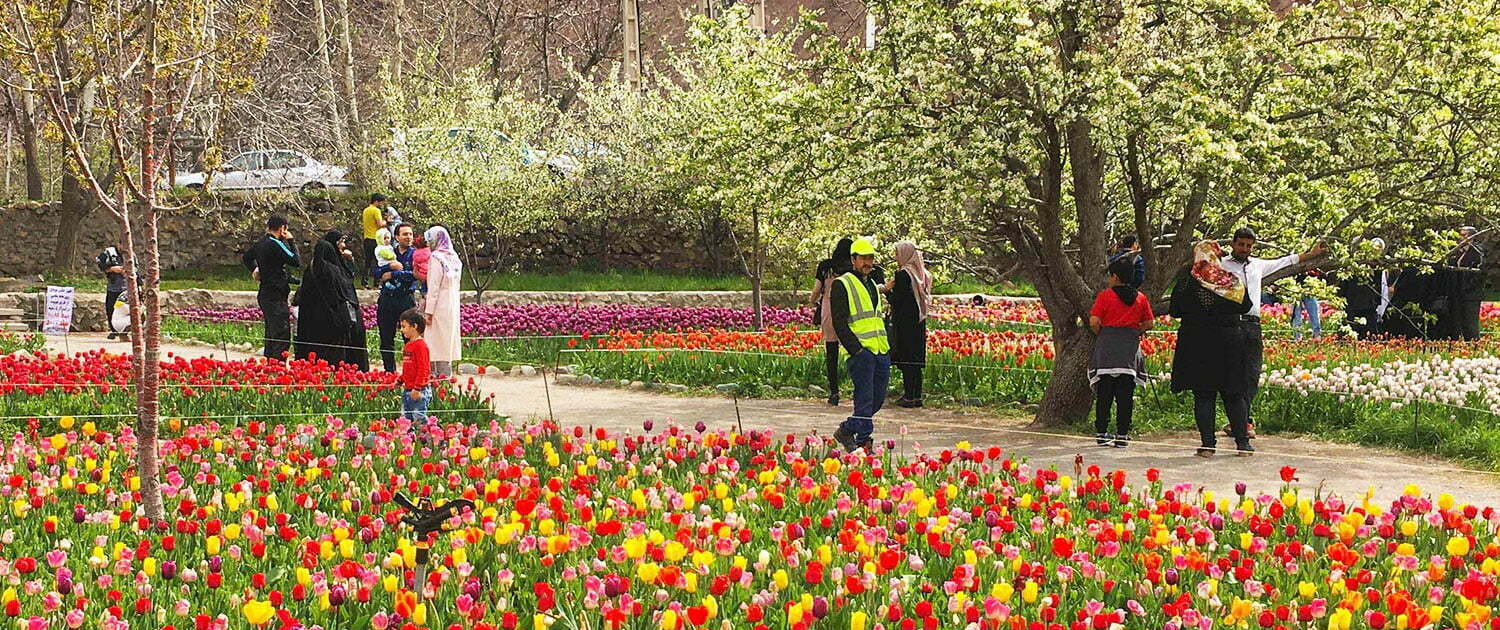 What else is there?
First of all, you get the chance to experience parts of world famous scenic road of Chalus, also known as route 59. This mountainous road connects Tehran to the coastal line of Mazandaran and gets pretty busy during weekends and holidays, but its beauty is worth the effort, especially during weekdays.
Caving? Anyone?
There are more magical attractions in this region. Within two hours of hiking, one can reach to Yakhmorad cave, one of Iran's magical ice caves. The cave is over 50 million years old and instead of stalactites and stalagmites, it has icicles which last even till mid-June. There are many dikes and holes in the cave that create ventilation and also make it freezing cold even in the middle of summer. The name of this cave literally means "desire ice", and it used to be considered sacred for the local people, who would come and take some ice for sterile women to help them bare a child.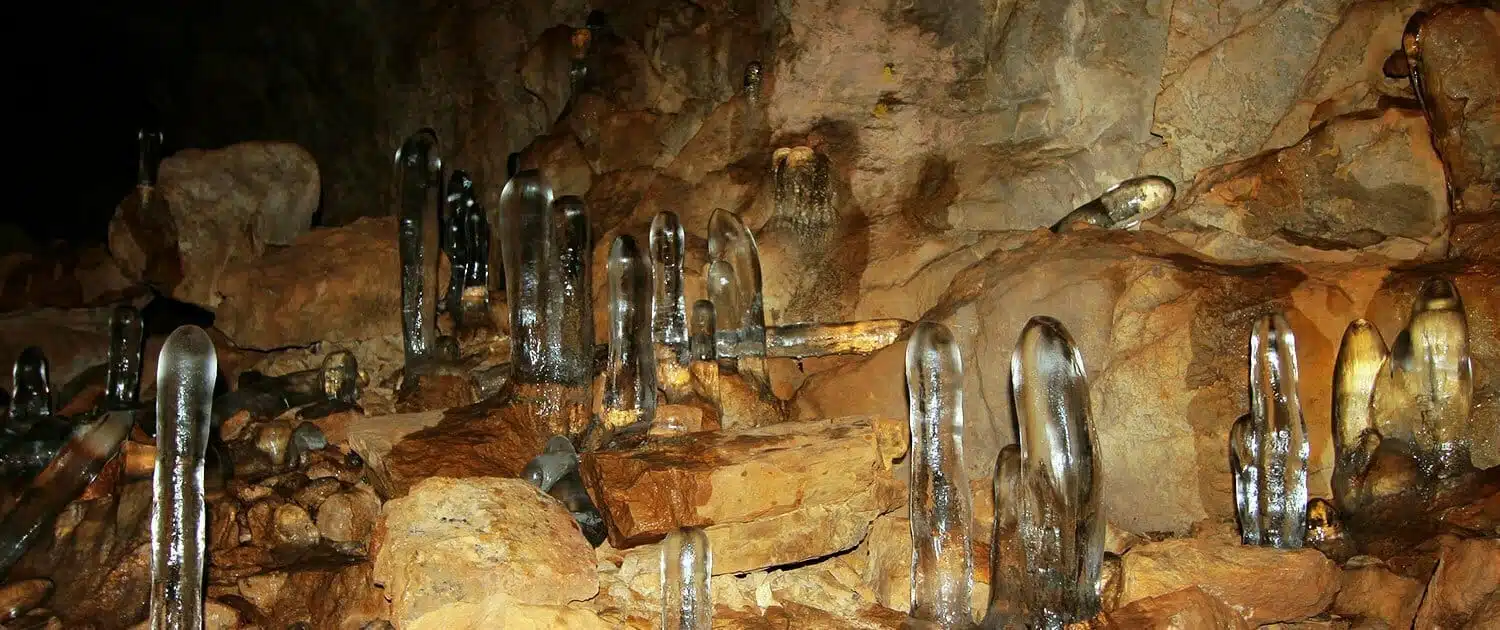 How about some skiing?
Gachsar is also very close to Iran's well known ski resort, Dizin. This ski resort is only 15 Km away from Gachsar, and usually accessible only by this route during winter. With higher altitude than most of Alpine ski resorts, Dizin can offer a long ski season, till May. It is also a grass-ski location in summer.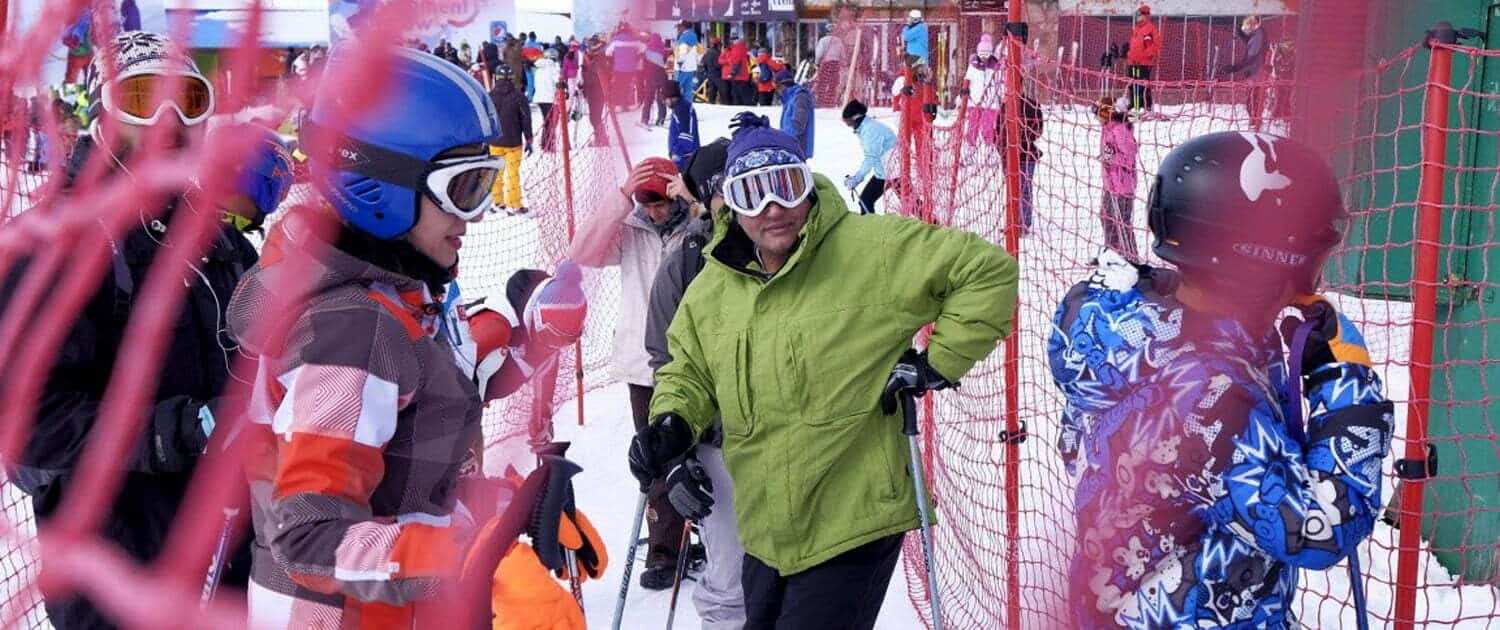 Another attraction of this region, better be visited in summer, is a cold water spring called Cheshmeh Valeh that is famous for its unique turquoise color and special minerals which are told to be beneficial for rheumatism.
So, next time you think tulip, think of the diverse experience that you can have in Iran!