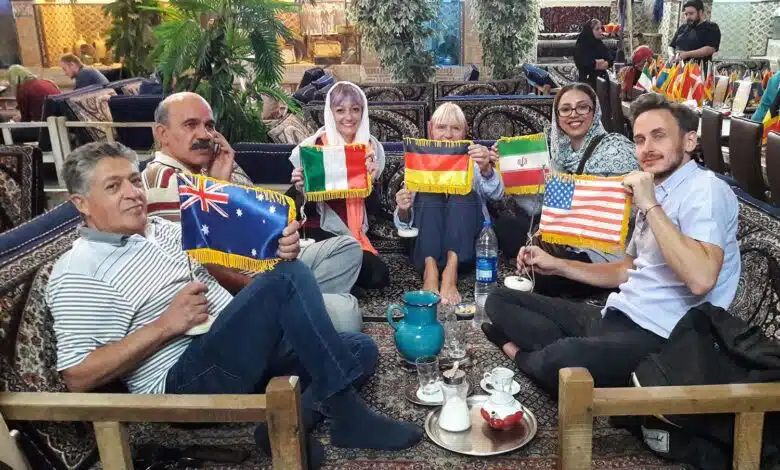 Yes, Its possible, Americans can visit Iran—so long as they travel with a tour guide the entire time. If you're a US citizen who's interested in visiting Iran, in fact, the first trip planning step you should take is choosing a tour company, since only the tour company can request an Iran visa on your behalf.
Once this request is processed, the tour company will receive an "Authorization Code" from the Ministry of Foreign Affairs, and you'll be able to visit your nearest Iranian foreign mission (in the US, it's the "Iranian Interests Section" of the Pakistan Embassy in Washington, DC) in order to submit your visa application.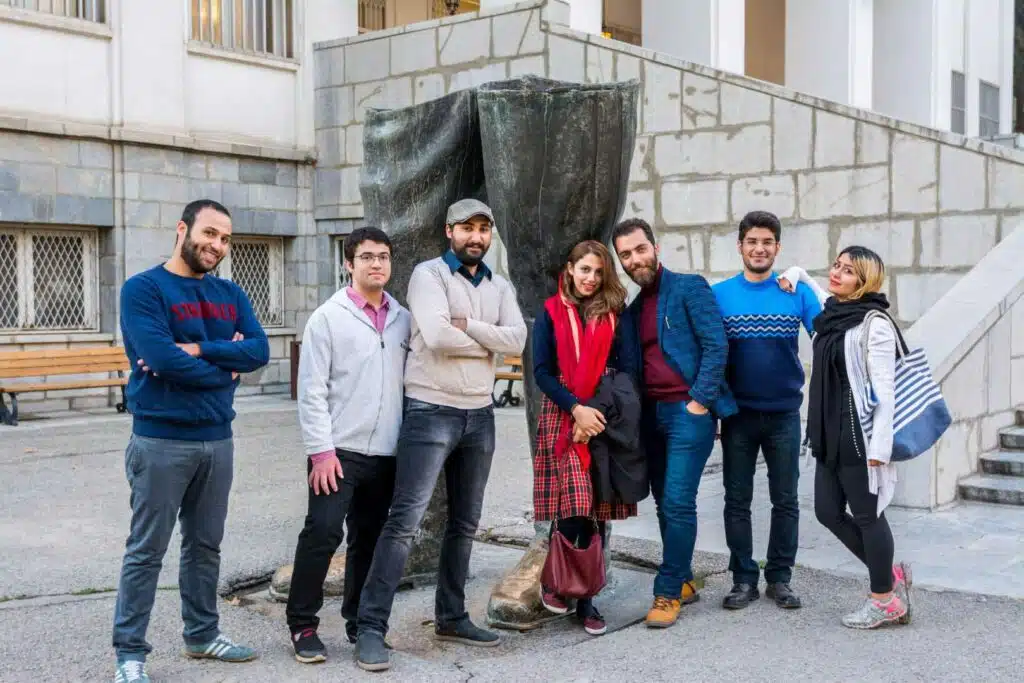 IRAN VISA FOR US CITIZENS
U.S, Canadian and British passport holders will need to apply for a travel authorization number from an licensed tour operator in Iran. This will require submitting the following information:
A passport scan
A complete tour itinerary (provided by the organization)
A personal information document (name, birth date, etc.)
A professional resume
this process can take anywhere from 4 to 6+ weeks, depending on holiday schedules and other factors in your application.
Once you receive your visa authorization code, the waiting game is almost over and you're officially approved to get a visa. Now, all you need to do is actually *get* the visa.
For most Americans who live outside of the Washington DC metro area, you'll have to mail your visa application and passport to the Iranian Interests Section of the Pakistani Embassy. Pakistan's embassy operates as the representation for Iran, as there's no Iranian embassy in the United States. To obtain the visa, you'll need to provide the following items in your mailed package, and send to 1250 23rd St. N.W. Suite # 200 Washington, DC 20037:
Authorization code
Passport photo
Passport
$120 USD money order for visa processing fee and return mailing fee
Return envelope
After you mail your paperwork, it typically takes 2-3 weeks to process and arrive in your mailbox again. You can also pay an additional fee to expedite the process, if necessary.
If you're lucky enough to live in or near Washington DC, you can simply bring your authorization code, visa application forms, passport photos, passport, and $90 USD money order (no mailing fee needed) to the Pakistani Embassy yourself, located at 1250 23rd St NW #200, on any weekday from 8-11 AM or 2-4 PM.
After you dropped your passport off, it took approximately 4 days for them to process the visa and return the passport to you. You can pick it up at the same office where you dropped it off.
VISA AND MASTER CARDS IN IRAN
International credit and debit cards cannot be used in Iran since the US trade embargo on the country. Visitors cannot draw cash on credit or bank cards (such as Cirrus or Maestro).
Iran does have a network of ATMs but these are for use with locally-issued bank cards such as the Mellat Card, Melli Card issued by local Banks in Iran.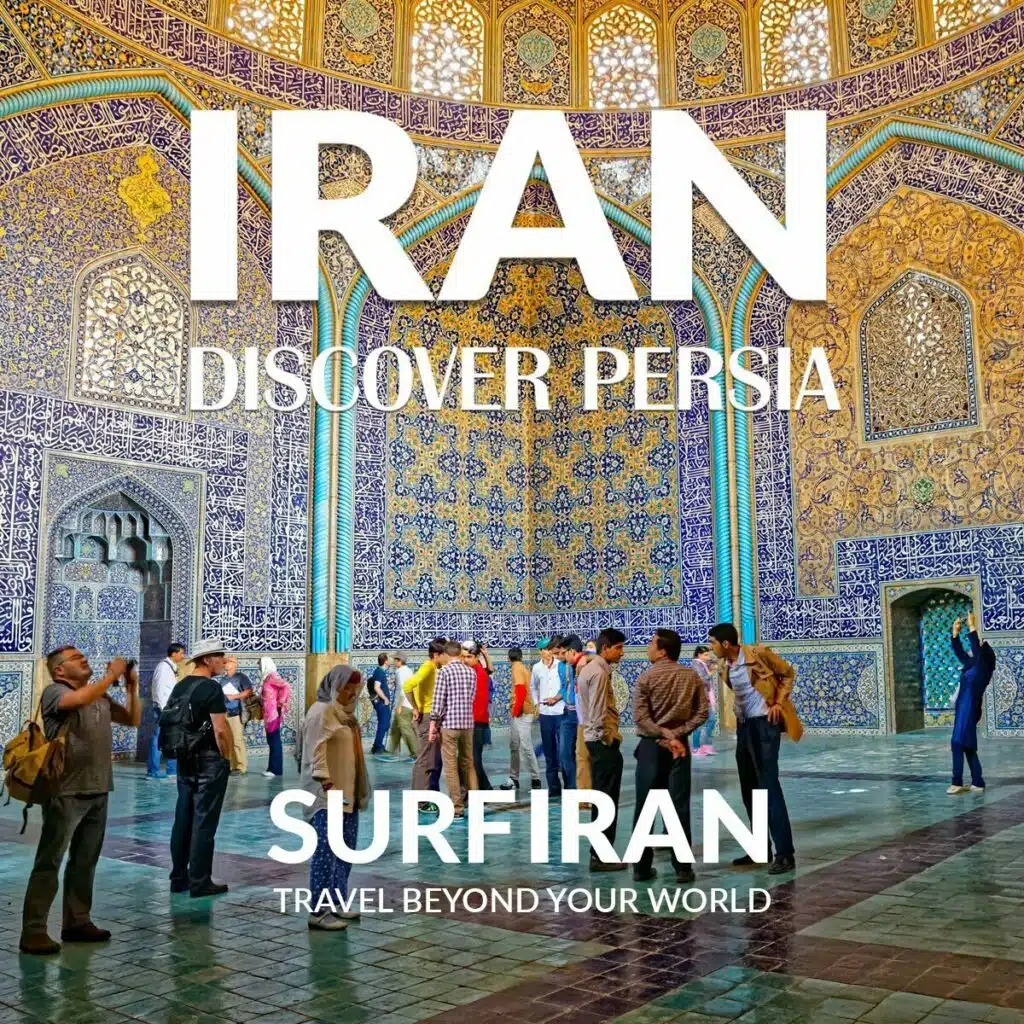 CAN AMERICANS TRAVEL SOLO IN IRAN?
US citizens must by accompanied by a guide at all times while they are in Iran.
This doesn't me you need to have an extremely structured itinerary. But you can have a number of "free days" into your itinerary where you can do as you please.
This allows you to have some flexibility and break away from my small group tour.
CAN U.S. CITIZENS TRAVEL TO IRAN BY LAND OR SEA?
As a result of regulations imposed by the Iranian government, American citizens are limited in their travel options to and from Iran.
Land and sea borders are not accessible to American citizens, leaving air borders as the sole means of entry and exit.
CURRENCY EXCHANGE OFFICES (MONEY CHANGERS IN IRAN)
There is a currency exchange office at the new Imam Khomeini International Airport in Tehran as well as several more in the center of Tehran and other big cities.
A network of currency exchange offices operate in Tehran and in major cities under the licence of Iranian National Bank.
Many banks also offer foreign exchange facilities, but not in all branches. Your host and hotel staff should be able to advise you further.
IRAN CELL PHONE SERVICE AND INTERNET
Another technology concern to prepare for is the use of American cellphones. US companies like Sprint and Verizon doesn't have roaming services in Iran.
But you can buy a local sim at the Airport for all domestic and international calls and have a normal 3G and 4G internet on your cellphone.
We suggest you to use prepaid MTN IranCell that is the second largest mobile phone network operator of Iran. It is 49% owned by the South Africa-based MTN Group.
CAN YOU TRAVEL TO IRAN AS AN UNMARRIED COUPLE?
Yes! This is an often more assumed problem than a real one for most travellers. Travelling to Iran will not be a problem. Most hotels, like everyone else, won't ask or care about your relationship status.
In the case that they do, it is up to individual travellers to decide how they respond but no proof of marriage is required.
In the very worst scenario, you may be required to take separate rooms but this is almost unheard of, particularly for foreign travellers. But remember unmarried Persian couples are not able to get a hotel room.
If you're married to an Iranian we advise you to carry your marriage certificate with passport as proof of marriage.
CAN I DRINK ALCOHOL AND EAT PORK IN IRAN?
Drinking alcohol is against the law in Iran and no shops are permitted to sell it. Anyone caught in possession of alcohol faces arrest and in the case of a tourist face deportation.
People in Iran tend to drink tea, Sharbat (a cool, sweet drink known as the world's first soft drink) or doogh (a savoury yogurt drink). Alcohol free beer is also available. Pork is not available.
When it comes to meat most Iranians tend to eat chicken, beef or lamb, all of which are widely available.
WHEN IS THE BEST TIME TO VISIT IRAN?
It depends on what you want to do! In most places in Iran summer is hot and winter is cold, with snow in some places.
During the month of Ramadan it can be difficult for travellers as many food stores are close during the day.
At times around the Iranian New Year which occurs on March 21, more people inside Iran go on holiday, so it can be more difficult to secure accommodation.
HOW MUCH MONEY SHOULD YOU BRING?
On a reasonable budget, you should plan on spending ~$25-35 USD per day on food and entry fees, plus extras for souvenirs, laundry, and other incidentals. I also recommend bringing some "miscellaneous/emergency fund" money. For 15 days, I budgeted ~$800 USD ended up spending ~$500. This amount included small souvenirs, a few fancy dinners, and gratuities for my driver and guide. I'm a pretty light eater, though.