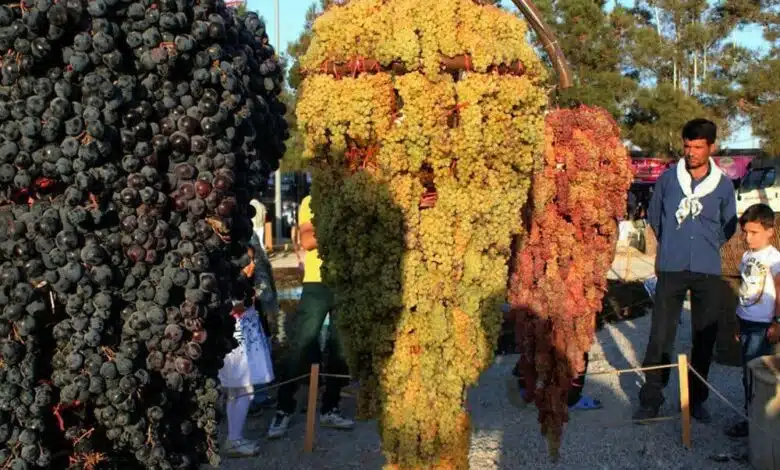 Being famous for its 34 different types of grape, Urmia is an attractive destination near the border of Iran and Turkey. The pleasant city with colorful culture is host to annual Grapes Festival which takes place in September every year. The main goal of the festival is to share joy with people and to show off the traditions and customs of Urmia and its long history.
Urmia is located in the northwest of Iran, between border with Turkey and Lake Urmia. It has a long history and has been inhabited by different ethnic groups. Nowadays the population of the city is consisting of mostly Turks, and some Kurdish, Armenian and Assyrian people.
The region was influenced by different religions, Zoroastrian, Christianity and Islam. Therefore, it has quite distinct folklore culture than other Turkish based cities in Iran.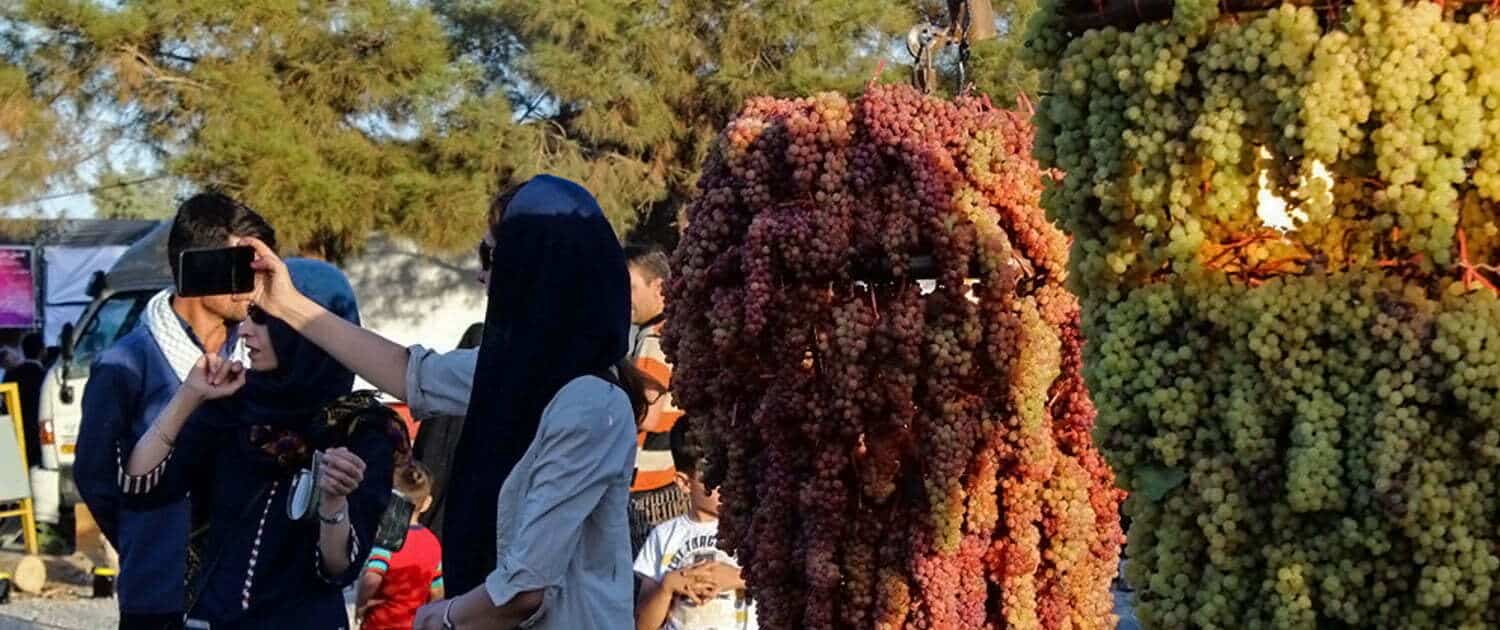 The city is pleasant during summer, for the humid subtropical Mediterranean breeze that comes from Turkey, but it also gets freezing cold in winters as a result of proximity to Caucasus mountain ranges.
The pleasant weather and enough precipitation nourishes the vineyards and apple orchards in the region. Grapes and apples of this region are famous and delicious.
About Grapes Festival
The Grapes Festival is an event of celebration. It is in fact a full program of artistic and cultural events and lasts for a whole week. People take part by exhibiting their agricultural crop, traditional foods, handicrafts, and of course grapes and its byproducts. One of the traditional products of grape is a kind of grape syrup, called Shireh or Dooshab and is vastly made in any region of Iran that grapes are grown.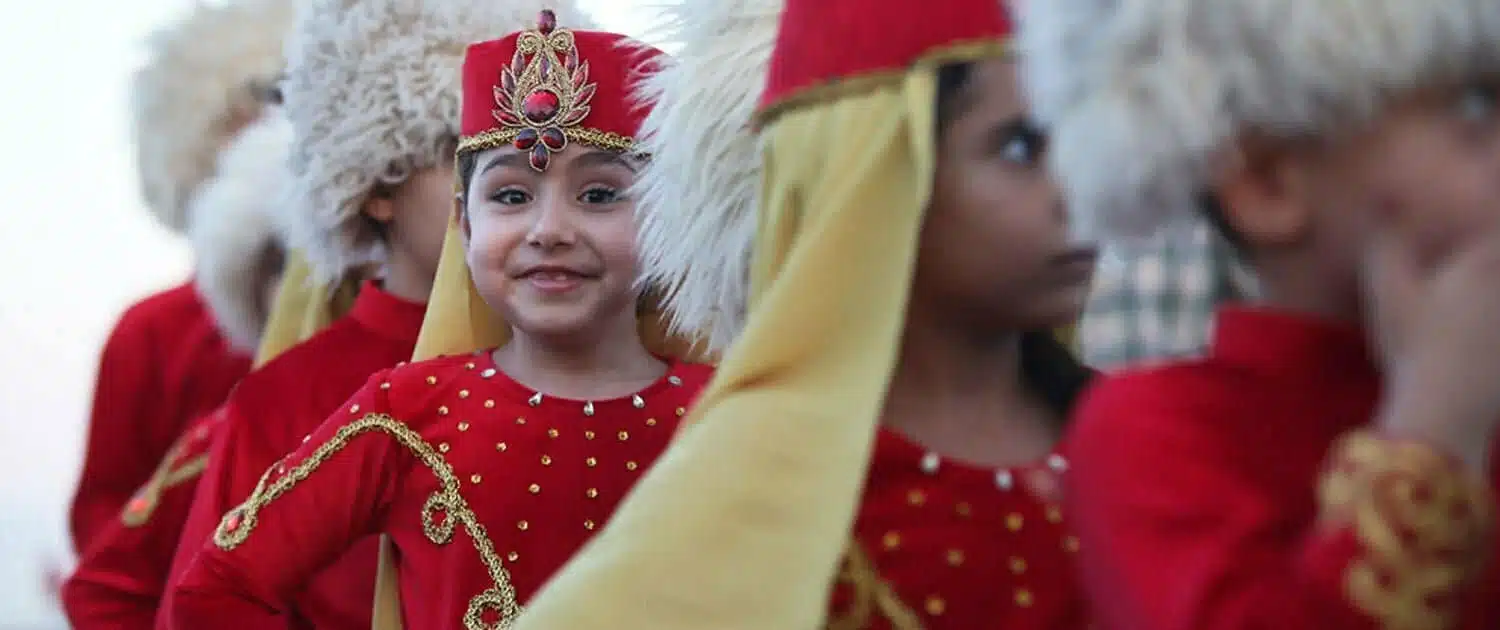 The grapes festival attracts tourists from all over Iran and provides events such as the largest grape vine contest, calligraphy, photography and essay writing contests and exhibitions and performing traditional games and plays.
Music is an important pillar of the Urmia's culture, therefore it is performed in different styles in the festival, from religious choir to folklore songs called Bayati.
The folk musicians are called Ashiq-lar in Turkish and have great respect among people. They retell stories of love, desire, sorrow and hope. There is also a kite flying contest which is pretty popular among children and adults.
The venue for the grapes festival is a tourist village and a fun fair area away from the city.
Most of the people travel by their car or use designated busses in the city to go to this place. The place is called Chi-Chest Coastal Village and at first glance looks like a smaller version of Disneyland! It is on the coast of Lake Urmia and consists of a hotel, several sports facilities, a motorcycle and a karting court, children amusement park and a happy train ride. It also has a salt therapy facility that uses the salt of Lake Urmia, one of the saltiest lakes on the planet.
Urmia's Tourist Attractions
While in Urmia, make sure you check out some of the historic churches in the city and around. Also Armenian Monastic Ensembles of Iran which are inscribed in UNESCO's World Heritage are located in upper north of the province, reachable by a four hours drive.
Other historic places that you can visit are mosques and historic houses. Besides Lake Urmia there are other natural attractions too, such as Lake Marmisho and Kuh-e Zanbil spring area.