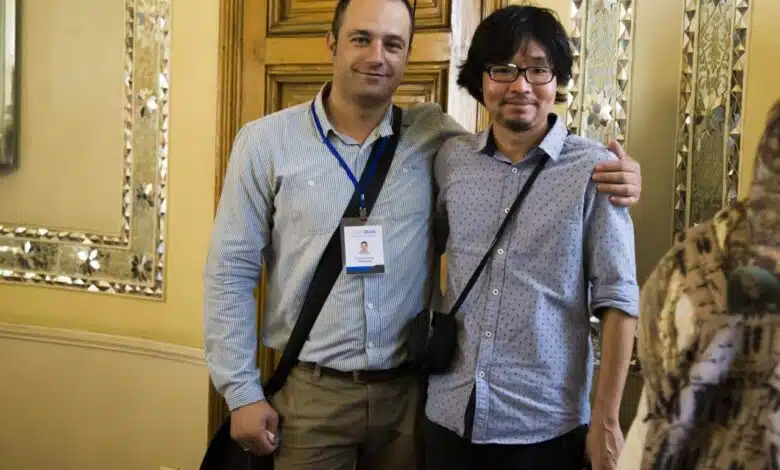 Among the Southeast Asian countries, Malaysians have developed a strong familiarity with Iranians. There are many cultural similarities between these two nations. Iranian students often choose Malaysian universities for their studies, and Malaysia has become a favored destination for Iranians seeking recreation and enjoyment. As a result of this mutual understanding, Malaysians have shown increasing interest in visiting Iran's natural and historical attractions in recent years.
As Malaysian citizens, you are welcome to travel to Iran individually or in groups, with the freedom to explore any destination you desire without limitations. However, traveling with a group, guided by an experienced tour leader who is familiar with the region and its people, can provide you with a deeper insight into Iran's past and present. Therefore, we recommend traveling in groups to make the most of your experience.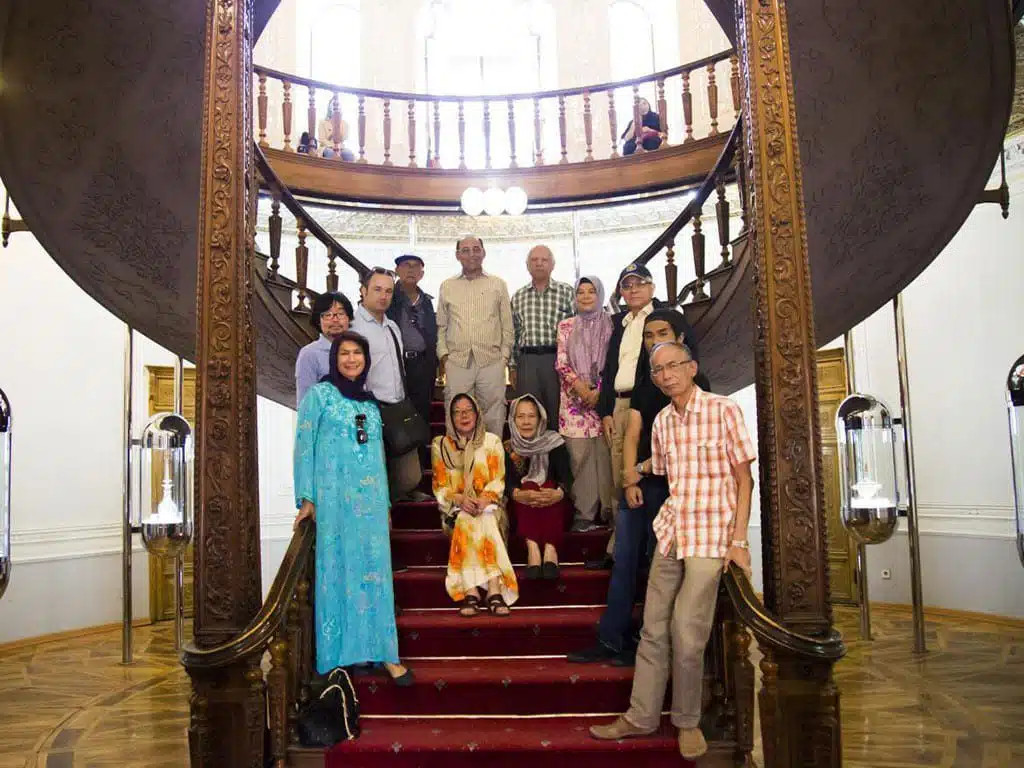 At SURFIRAN Tours, we offer exclusive handpicked Iran tours and tour packages with private guides. Whether you prefer small group tours, private tours, or customized trips, we can cater to your needs. Our Iran tours are designed to suit individuals, couples, families, or groups of friends, ensuring a memorable and enriching journey through the wonders of Iran.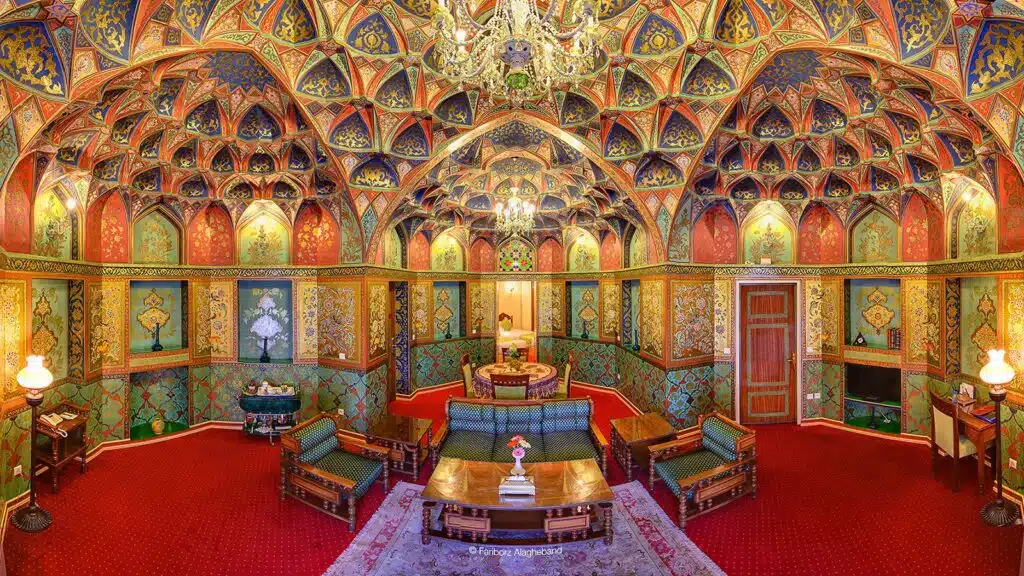 HOW TO TRAVEL TO IRAN AS A MALAYSIAN
Fortunately, the Iranian government has close diplomatic ties with the Malaysian government, and as a citizen of Malaysia, you don't need to get Visa. The 15-day tourist Visas are issued at all international airports in Iran. These visas can be extended to 30 days.
TAILOR-MADE TOURS FOR MALAYSIANS
At our website, we understand that every traveler is unique, and that's why we offer tailor-made tours to suit your preferences and interests. Whether you're a history enthusiast, a foodie eager to savor Iranian delicacies, or a nature lover seeking picturesque landscapes, our customized tours will cater to your specific desires.
Iran Visa for Malaysia Passport Holders
Iran tourist visa is not required for citizens of Malaysia for a stay of 15 days (Extendable). Visa extensions are available at the Police Offices of Foreign Aliens in major Iranian cities for up to 2 months. Those who book a tour via SURFIRAN are eligble to get an extended visa for €10.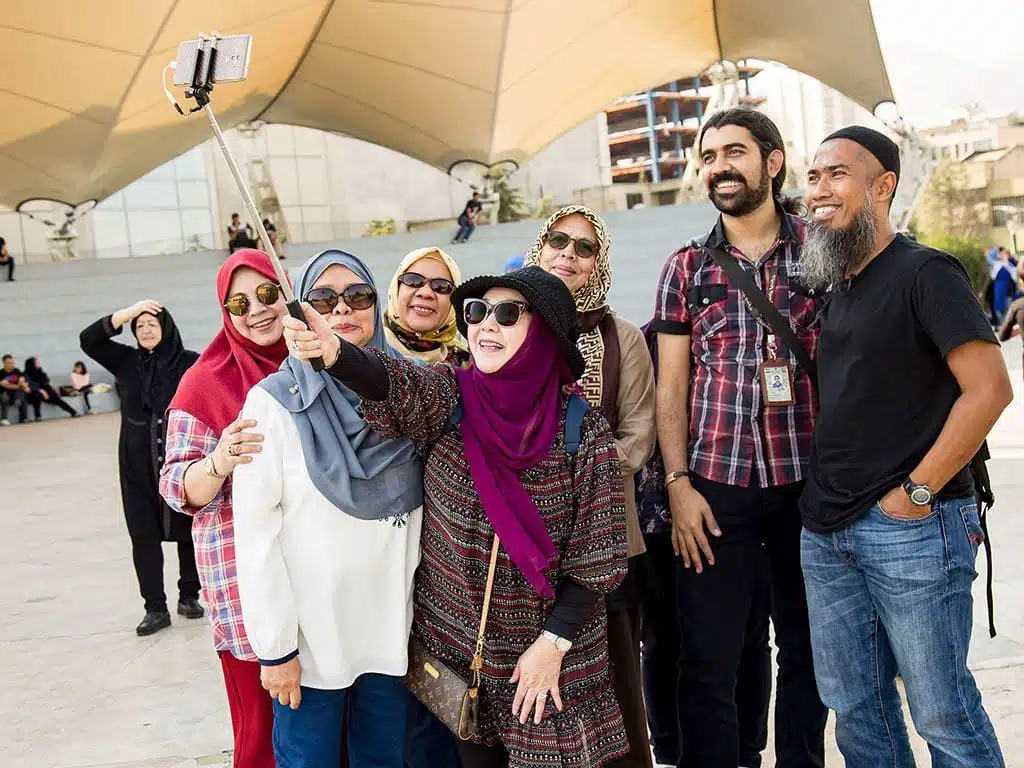 Direct Flights from Kuala Lumpur to Tehran
Note: At present, there are no direct flights operating from Kuala Lumpur to Tehran and vice versa by Mahan Air.
---
Even though there's a long distance between the two countries and the direct flight takes about 8 hours, thanks to the large amount of Iranian tourists visiting Malaysia, there are weekly flight from KL to Tehran. Mahan Air has a direct flight to from KL to Tehran, whose costs varies between 1300-1500 Malaysian Ringgit, depending on the season.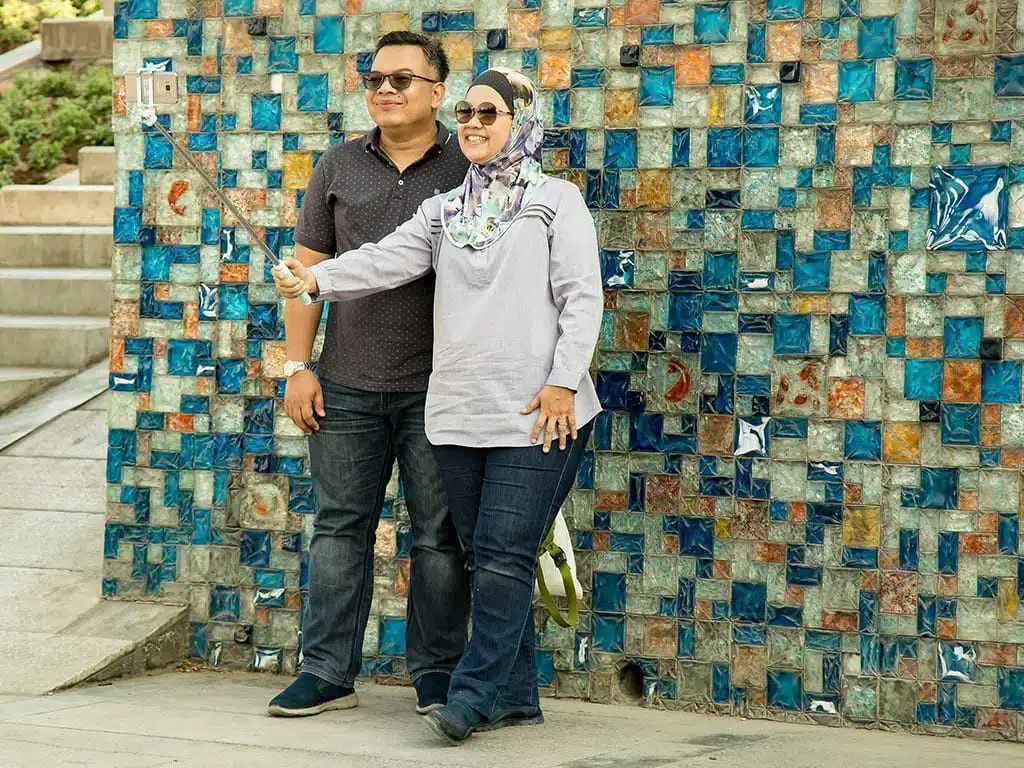 I, personally, suggest Mahan Airline. It uses Airbus A340 aircraft with more comfortable seats and the passengers will be served with a number of Iranian hot meals. On the other hand, the airplanes AirAsia uses are Airbus A330, in which the seats pitch is low and you may feel more exhausted on an 8-hour flight. Besides, its in-flight meal and service is of the low-cost one.
Mahan Air office in KL:
Address: C-LG-01, Megan Avenue II, Jan Yap Kwan Seng 50450 KL
Tel: +603 2166 7977 | +603 2166 5977 | +603 2166 8977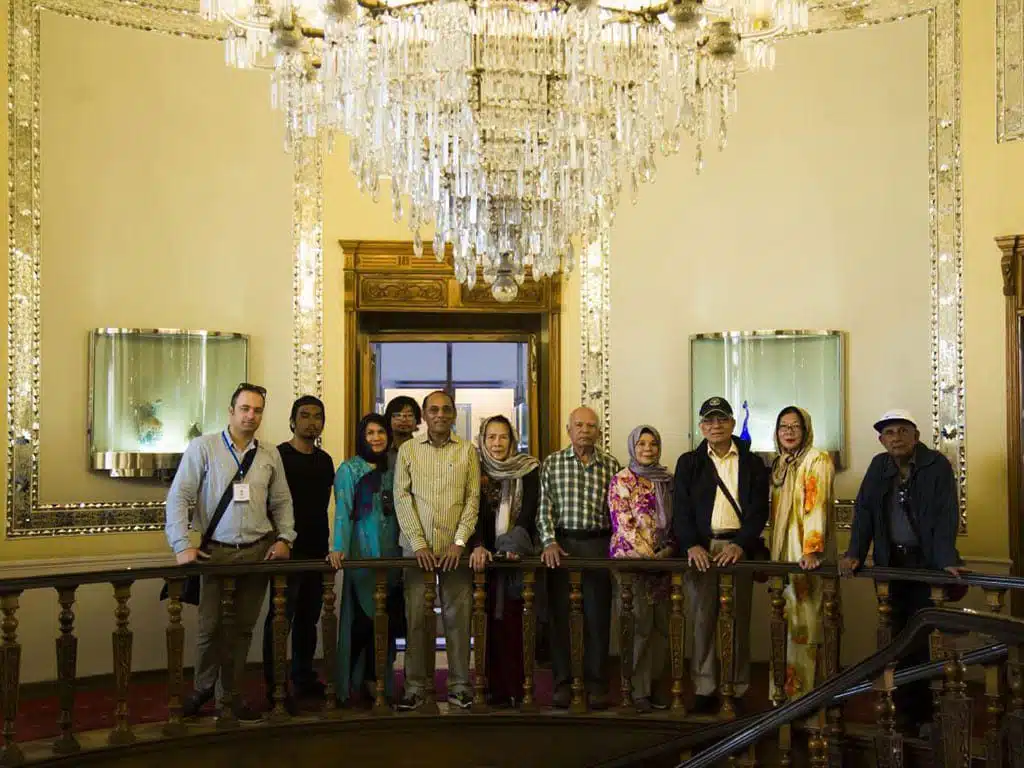 Where to Buy Iranian Money?
The 'Iranian Rial' is the currency of Iran, which is abbreviated as IRR [code] in the marketplace, although the "Toman" (ten Rials) is the common currency among the Iranians and is used by them for money calculation and counting.
Due to the International sanctions against Iran, it has not connected to the International Credit (and/or Debit) Cards Network. Hence, MasterCard and Visa card are not applicable in Iran.
You may purchase Iranian Rial from several currency exchanges both in Iran and Malaysia. Some of the official currency exchanges at 'Bukit Bintang Street' as well as 'Mid Valley Megamall' will change your Ringgit for Iranian Rial.
You may also bring your money to Iran in Ringgit, Dollar or Euro and convert it to IRR at the currency exchanges located on 'Ferdowsi Street' at central part of Tehran. All these currency exchanges operate under the supervision of the Central Bank of the Islamic Republic of Iran; so, there is no concern about the matter of exchange.
Exploring Yazd, The City of Mud-Bricks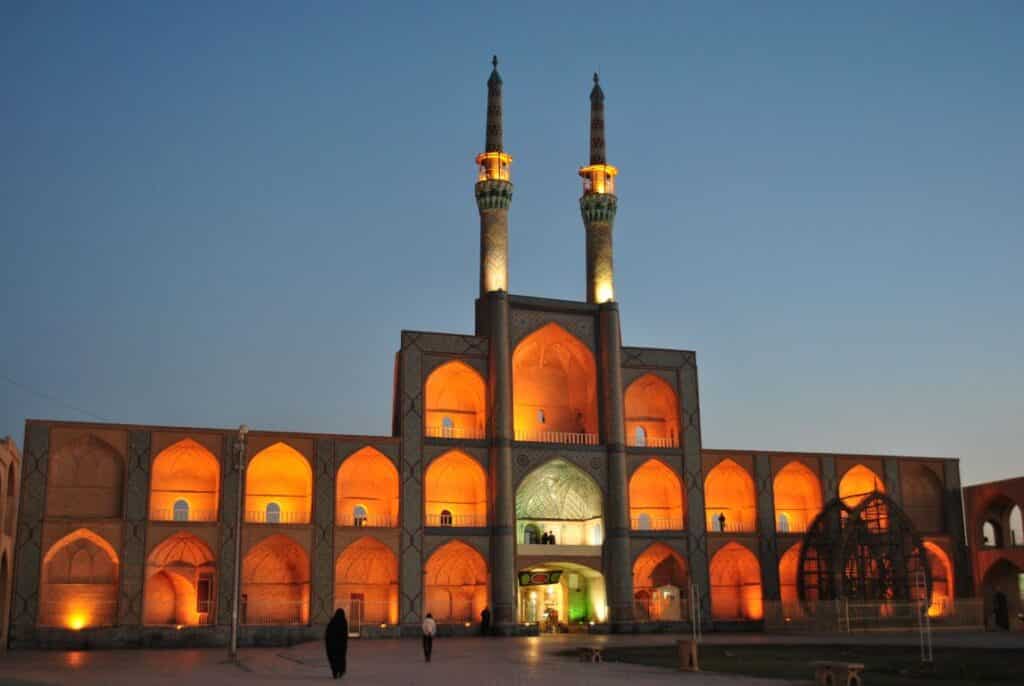 Every Season has its Charms
As a general rule, Iran is unbearably hot during the summer months, surprisingly cold in winter and beautiful in March, April, September and October. With this being said, Iran is more or less a 365-day per year destinations, and there are benefits to visiting, no matter when you go.
For example, if you're able to tolerate the heat of summer (which regularly exceeds 40ºC and even 50ºC), crowd sizes tend to be smaller and prices tend to be lower. Likewise, while winter in Iran doesn't allow you to enjoy spring flowers, fall colors or the correspondingly balmy weather, you can enjoy the country's surprisingly awesome skiing, which is delightfully close to Tehran.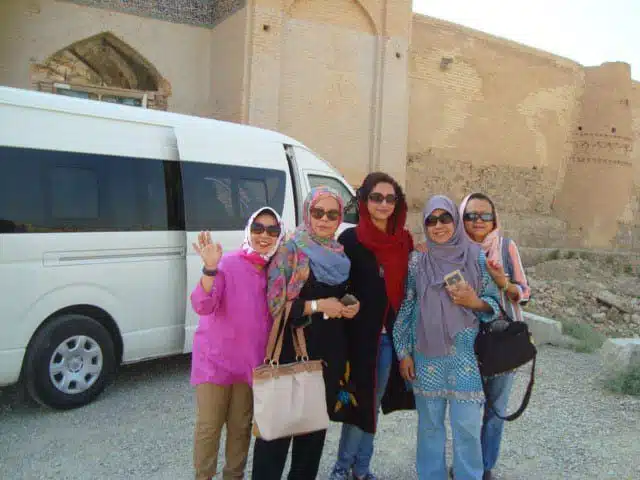 Where to Visit as a Malaysian?
You are our guest from a hot and humid country; thus, visiting a country with a different climate can make your trip even more fascinating. As an Iranian who's lived for nearly 7 years in Malaysia, I'm familiar with your culture and spirits to a certain extent. Therefore, below comes my recommendations for a more :
The best times of year for the visit would be the last days of winter and the beginning of spring, together with the last days of summer and the birth of autumn. Among them, traveling in spring will coincide with celebrating the national and traditional 'Nowruz' festival in Iran, which is simultaneous with school closures in Malaysia. As a result, everything will be ready for an enticing irresistible journey.
I recommend you to consider 8-12 days Iran tour (according to your time) for traveling to Iran. The best course for you would be surfing Tehran, visiting Isfahan, Yazd, Shiraz, and the ancient cities of 'Pasargadae' and 'Persepolis'.
Moreover, if you're lucky, there will still be some snow on a number of mountains in Iran. Dizin ski resort located at north of Tehran, is the most important ski resort in Iran as well as the Middle East which will turn your day into a special and unforgettable one!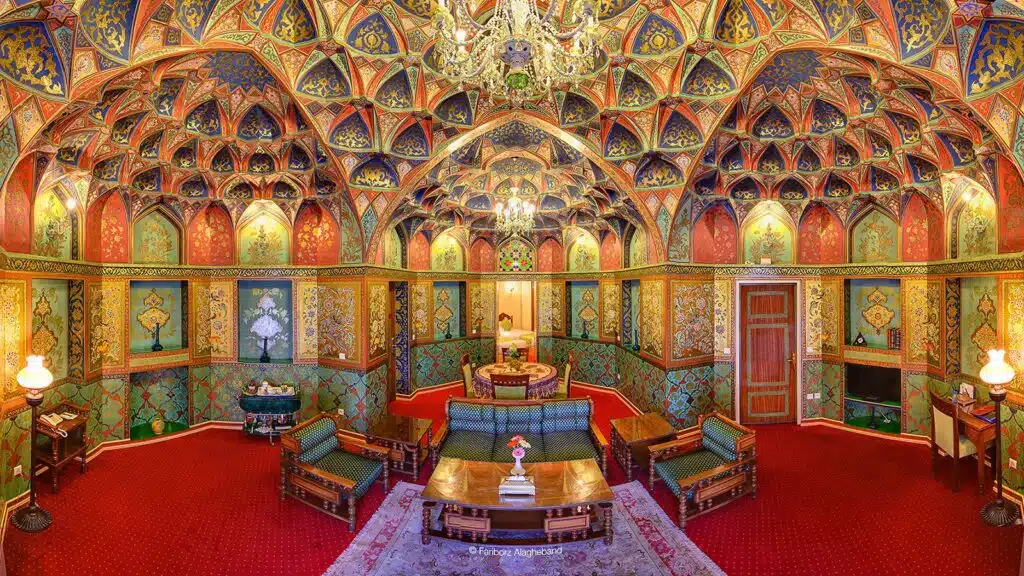 Travel Halal
Iran is a 100% Halal destination for those who want to enjoy their vacation without compromising their beliefs. so when they are on a tour to Iran, they do not need to ask the hotel receptionist to give them the list of halal restaurants in the city that they are staying.
All the public places such as shopping malls, subway stations, entertainment centers, parks, and even mountain shelters have separate prayer rooms for men and women.
Is Iran Safe to Visit for Malaysians
If you only watch Western media you might not thing so but Iran is a safe country to visit. Visitors, even Americans, will be welcomed by locals with open arms. Follow the local customs and culture and you should have a great time on your visit to Iran. Iran is a safe place to visit for Malaysians.
Dress Code in Iran
It is important to respect the dress code when visiting Iran. Generally, women have to wear clothing that conceals their body parts. Bring a headscarf and wear this the moment you step foot in Iran. When you are in public you need to have your head covered. Women should also stick to loose fitting clothing. Men have it a lot easier in Iran. Stick to pants and don't wear shorts. Long sleeves might be most appropriate in certain places but when it is hot a t-shirt is just fine. Read more…
Using Malaysian Mobile Services in Iran
You most likely use either of Celcom or Maxis operators, as most of the Malaysians do. The SIM cards of both operate in Iran via roaming. However, if the cost of using your own SIMs matters to you, you may use the "Visitor SIM" that provided by Irancell operator during your visit here. Their prices vary depending on the talking and data amount which start at about 12 Ringgits. The best places to buy these SIM cards are the international airports in Iran.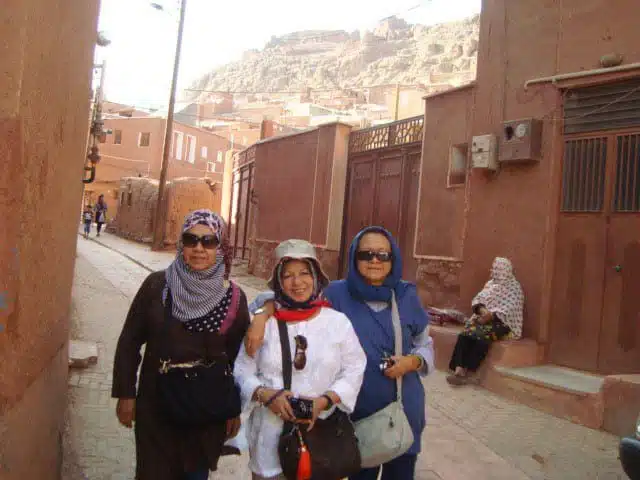 Why Choosing SURFIRAN as your Travel Company?
Dr. Banafsheh Farahani, the Managing Director, and I (Dr. Mahdi Eshraghi), the founder of company, are both graduated from Malaysian universities in tourism; I received my Ph.D. in Tourism from the National University of Malaysia while Dr. Farahani has the same degree from USM.
We are well familiar with the multicultural and multi-ethnic culture of Malaysia. We know the Malaysians' needs, interests and concerns of the Malaysian people and no stranger to their official language. Above all, we love Malaysia and its soft-hearted kind people.
Malaysia is the second home for us. We understand that experiencing a memorable travel which offers high quality service at fair price will encourage our visitors to introduce us to the others. Hence, we will try our best to arrange a safe and impressive trip for the kind Malaysian people, one that's never to be forgotten!