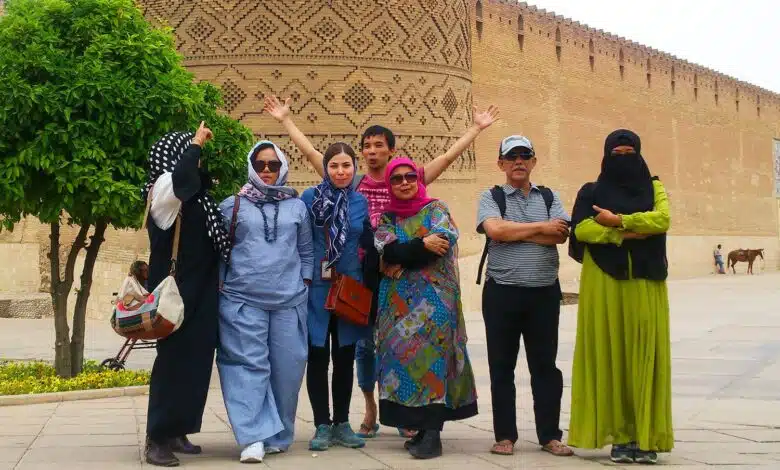 Indonesia has good diplomatic relations with Iran with Iran and Indonesian citizens can visit the country without any limitations.
You may travel to Iran as Indonesian citizens, individually or in groups, and visit every spot you wish without any limitation. However, traveling with a group guided by an experienced tour leader dominant the whole area and locals will give you a better insight to Iran, past and present; so, we advise you to travel in groups.
SURFIRAN Tours provides exclusive handpicked Iran tours and Iran tour packages with private guide. We offer small group, private tours and customized trips to Iran. Iran tours can also be arranged which suits the needs of an individual, a couple, a family or a group of friends.
HOW TO TRAVEL TO IRAN AS A INDONESIAN
Fortunately, the Iranian government has close diplomatic ties with the Indonesian government, and as a citizen of Indonesia, you are eligible to get Visa On Arrival (VOA). The 30-day tourist Visas are issued at all international airports in Iran.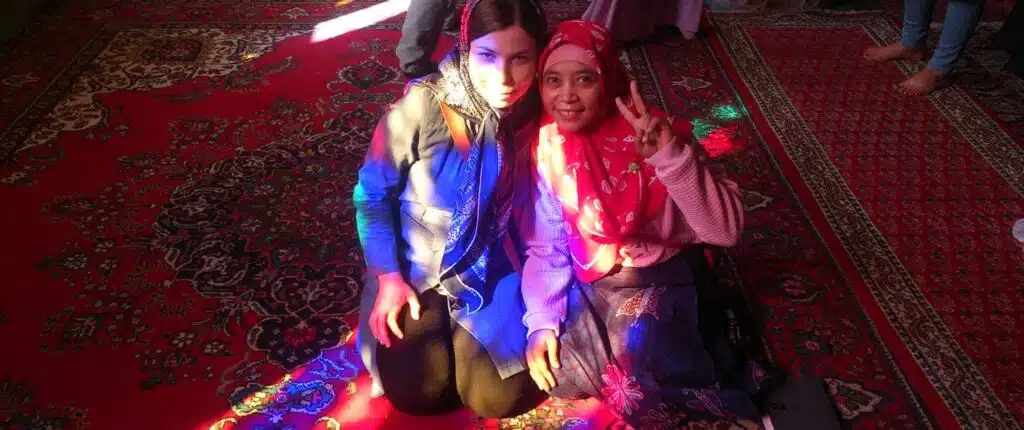 Iran Visa for Indonesia Passport Holders
If you prefer to get Iran Visa in advance you can get a visa authorization code in advance. In this procedure we will submit application forms to the Iranian Ministry of Foreign Affairs. Visa authorization codes generally take up to 2 weeks.
When approved, we will notify you of your authorization code. Once the code is received please apply for your visa directly with the nominated Iranian embassy, Embassy in Central Jakarta for example or any of Iran International Airports. Read more here…
Where to Buy Iranian Money?
The 'Iranian Rial' is the currency of Iran, which is abbreviated as IRR [code] in the marketplace, although the "Toman" (ten Rials) is the common currency among the Iranians and is used by them for money calculation and counting.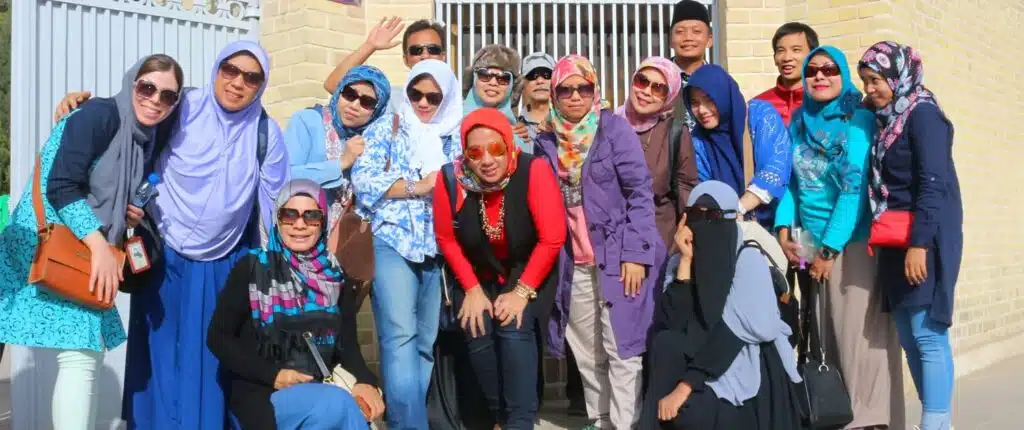 Due to the International sanctions against Iran, it has not connected to the International Credit (and/or Debit) Cards Network. Hence, MasterCard and Visa card are not applicable in Iran.
You may purchase Iranian Rial from several currency exchanges in Iran.
You may also bring your money to Iran in EUR or USD, Dollar or Euro and convert it to IRR at the currency exchanges located on 'Ferdowsi Street' at central part of Tehran. All these currency exchanges operate under the supervision of the Central Bank of the Islamic Republic of Iran; so, there is no concern about the matter of exchange.
Every Season has its Charms
As a general rule, Iran is unbearably hot during the summer months, surprisingly cold in winter and beautiful in March, April, September and October. With this being said, Iran is more or less a 365-day per year destinations, and there are benefits to visiting, no matter when you go.
For example, if you're able to tolerate the heat of summer (which regularly exceeds 40ºC and even 50ºC), crowd sizes tend to be smaller and prices tend to be lower. Likewise, while winter in Iran doesn't allow you to enjoy spring flowers, fall colors or the correspondingly balmy weather, you can enjoy the country's surprisingly awesome skiing, which is delightfully close to Tehran.
Where to Visit as a Indonesian?
You are our guest from a hot and humid country; thus, visiting a country with a different climate can make your trip even more fascinating.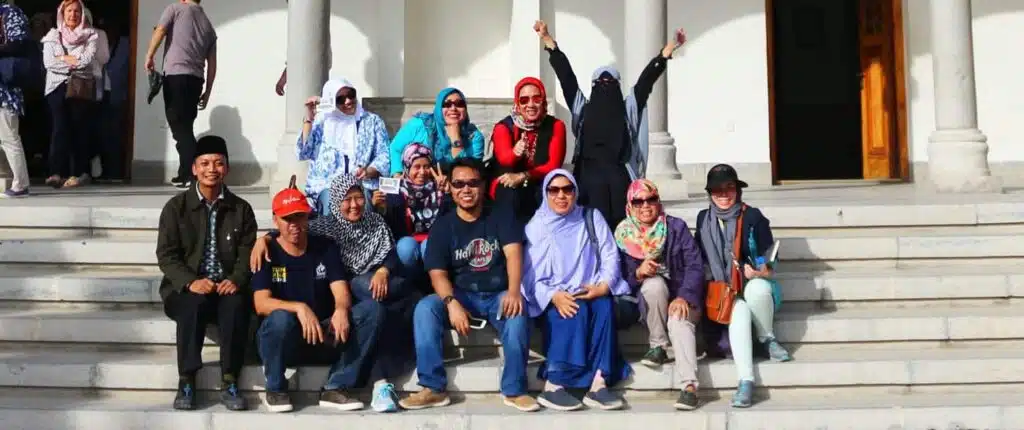 The best times of year for the visit would be the last days of winter and the beginning of spring, together with the last days of summer and the birth of autumn. Among them, traveling in spring will coincide with celebrating the national and traditional 'Nowruz' festival in Iran, which is simultaneous with school closures in Indonesia. As a result, everything will be ready for an enticing irresistible journey.
I recommend you to consider 8-12 days Iran tour (according to your time) for traveling to Iran. The best course for you would be surfing Tehran, visiting Isfahan, Yazd, Shiraz, and the ancient cities of 'Pasargadae' and 'Persepolis'.
Moreover, if you're lucky, there will still be some snow on a number of mountains in Iran. Dizin ski resort located at north of Tehran, is the most important ski resort in Iran as well as the Middle East which will turn your day into a special and unforgettable one!
Travel Halal
Iran is a 100% Halal destination for those who want to enjoy their vacation without compromising their beliefs. so when they are on a tour to Iran, they do not need to ask the hotel receptionist to give them the list of halal restaurants in the city that they are staying.
All the public places such as shopping malls, subway stations, entertainment centers, parks, and even mountain shelters have separate prayer rooms for men and women.
Is Iran Safe to Visit for Indonesians
If you only watch Western media you might not thing so but Iran is a safe country to visit. Visitors, even Americans, will be welcomed by locals with open arms. Follow the local customs and culture and you should have a great time on your visit to Iran. Iran is a safe place to visit for Indonesians.
Dress Code in Iran
It is important to respect the dress code when visiting Iran. Generally, women have to wear clothing that conceals their body parts. Bring a headscarf and wear this the moment you step foot in Iran. When you are in public you need to have your head covered. Women should also stick to loose fitting clothing. Men have it a lot easier in Iran. Stick to pants and don't wear shorts. Long sleeves might be most appropriate in certain places but when it is hot a t-shirt is just fine. Read more…
Using Indonesian Mobile Services in Iran
You most likely use either of Telkomsel or XL-Axiataoperators, as most of the Indonesians do. The SIM cards of both operate in Iran via roaming. However, if the cost of using your own SIMs matters to you, you may use the "Visitor SIM" that provided by Irancell operator during your visit here. Their prices vary depending on the talking and data amount which start at about 42,937 Indonesian Rupiah. The best places to buy these SIM cards are the international airports in Iran.