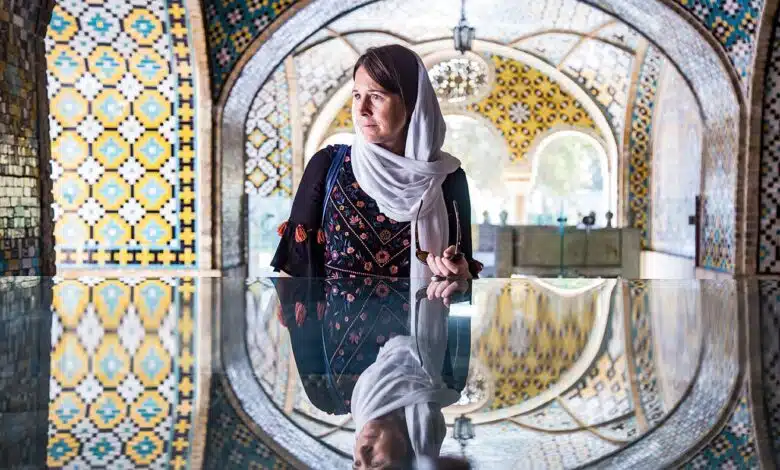 If you're wondering whether can UK Citizens travel to Iran and how to visit Iran as an UK Citizens, the answer is yes but not without a host of restrictions. but the Iranian government requires that all American tourists travel with a private guide or group tour.
If you have time to read through the history, you'll see that the relation of Iran and Great Britain has always been on the edge. Not long ago it used to be fairly easy for the British to visit Iran, but that has changed a bit. Not as strict as for Americans, citizens of Britain need to consider some important matters to ensure a joyful and worry-free trip to Iran.
How UK Citizens Can Apply for Iran Tourist Visa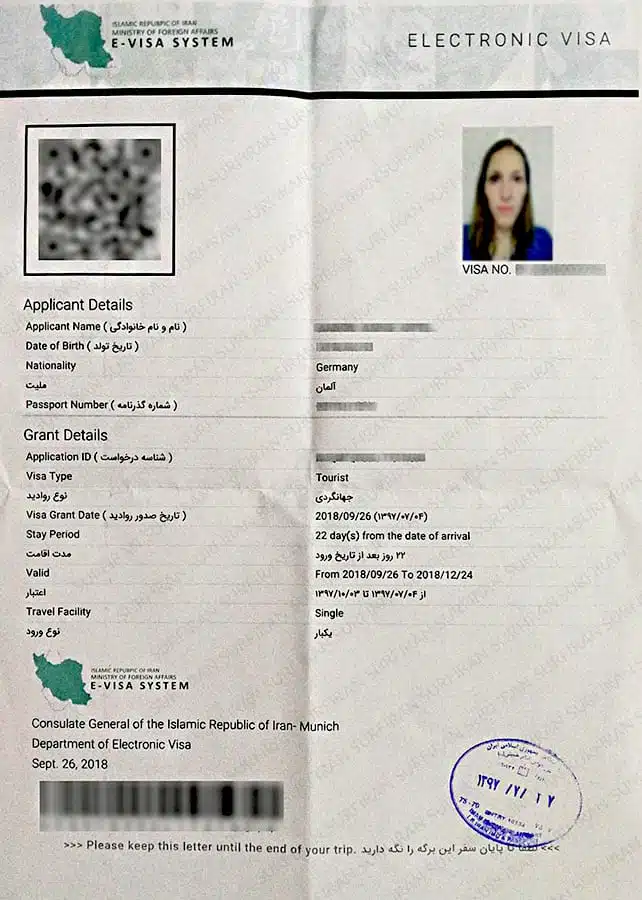 Visa is the first and foremost thing you might worry about. If the nationality written on your passport is the United Kingdom, you need to reserve a tour and get a visa authorization code. Visa application process takes between one and two months for citizens of the UK, US and Canada. Passengers of these three nationalities must provide a CV along with their visa application.
Your passport must be valid for a minimum period of 6 months from the date of visa application. Visa photo requirements are similar to regular passport photo with a high quality, yet keep in mind that women don't have to wear a headscarf in their visa application photos.
When you reserve an organized tour with us, we will apply for the visa authorization code on your behalf. The visa code is issued by the Ministry of Foreign Affairs, and the cost of application is 100 euros for UK nationals. With the visa code, you can go to the embassy of the Islamic Republic of Iran and receive your visa.
If you are outside the UK at the time of visa application, there is no need to worry. You can collect your visa at any Iranian embassy abroad, as long as you have indicated that location at the time of your visa code application.
Can UK citizen Travel Solo in Iran?
Unfortunately not. You can only obtain a visa if you have reserved a tour, however, the rules are not as strict as for U.S. citizens, Chances of being denied a visa is much lower. You can only stay in the country as long as your tour takes, regardless of a longer visa period. Our staff will gladly assist you with any questions and concerns.
Flying to Iran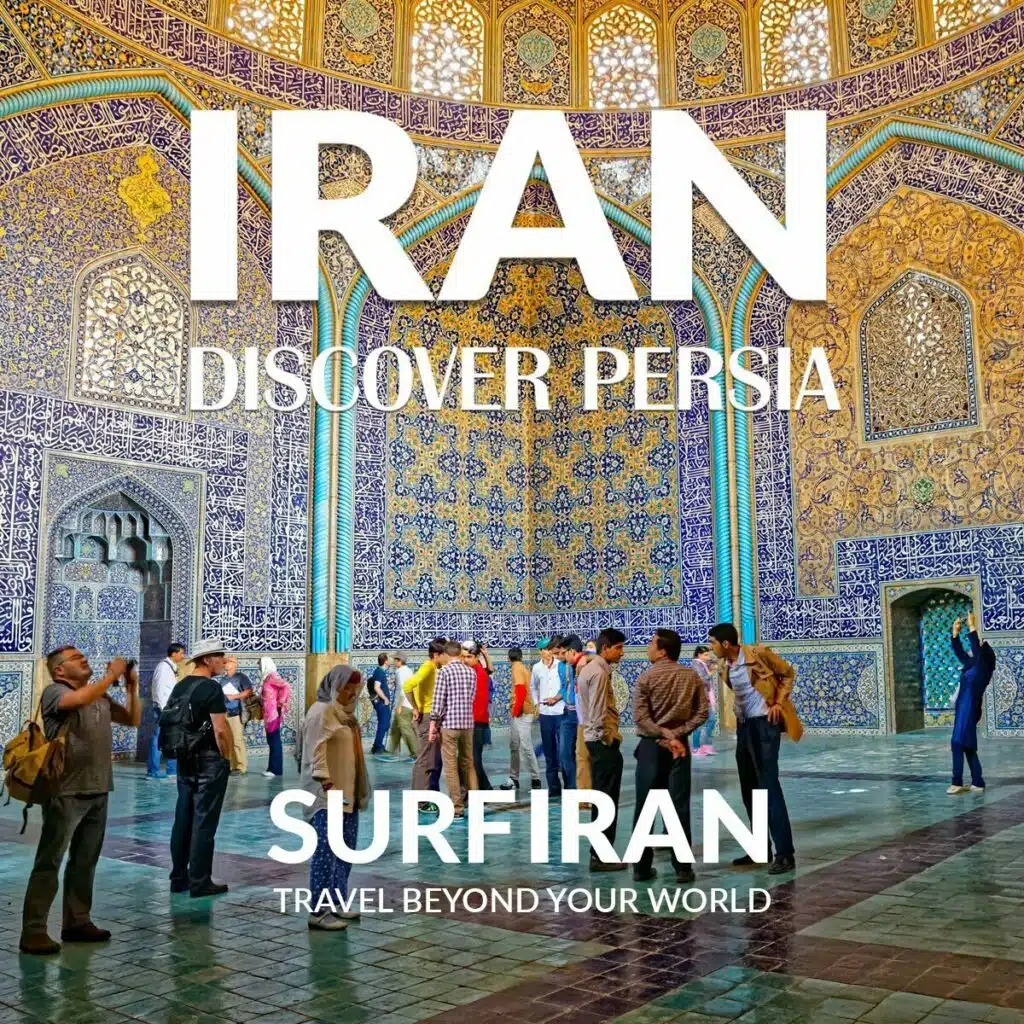 Few direct flights are operating between London and Tehran by British Airways and Iran Air. Other airlines that have only connecting flights are Lufthansa, Austrian airways, Turkish Airlines, Swiss Air, Aeroflot, Qatar Airlines, Emirates and Pegasus.
Money and exchange
In Iran, we have two money units. Rial is the official currency, and most of the written transactions are in rials. The other unit of money that is used by Iranians every day is toman. They use the same rial notes, but omit one zero on the banknote to have toman. Sounds confusing? It is! But, people in Iran use this second unit to buy and sell things! It is easier for them.
To make things even more confusing for the foreigners, we have two exchange rates for foreign currencies: Government rate and Free Market rate. Both are legal, but there is a huge difference between them. The government rate is the subsidized price of dollar or euro, which is used for importing goods and medications (if you exchange in a bank at the airport, it will be the government rate, much lower than the free market rate). Free Market rate is what you can exchange your money to in legal currency exchange stores. There are many currency exchange stores in Tehran and other major cities. As the government policy is changing about foreign currencies, it is wise to ask our staff about the situation and get advice.
For more information please check Iranian Currency and Exchange.
Women Dress Code in Iran. What's the deal?
Not as strict as it used to be in the past, but Islamic dress codes are still enforced in Iran. Women should dress modestly, wearing a long-sleeved tunic or coat along with long skirt or trousers. They should wear a headscarf to cover most of their hair. This rule also applies on girls age 9 and above. For a better picture of the dress code please check our expansive article, The Dress Code in Iran
Staying connected
You can purchase a SIM card at the airport and start using it immediately if you have an unlocked phone. All hotels have free wifi service, and all of our tour vehicles are equipped with wifi internet, yet keep in mind that the reception in some areas, especially on remote roads, is not reliable.
The best time to visit
It actually depends on what you want to do. Summers in Iran are hot, winters are cold and even there is snow in some regions. Norouz, the Iranian New Year is when domestic travel is at its peak and finding accommodation in a short notice can be difficult, let alone over crowded sites. Also religious observations are challenging. For example during the month of Ramadan many restaurants are closed during the day and are open only after sunset. Or in Muharram in most cities, religious ceremonies are performed which may affect the opening hours of many sites and services, depending on the region. Consult with our staff before planning your tour.
DON'T MISS..
World Heritage Sites
Do not miss the chance of visiting Iran's glorious World Heritage Sites. Not just the majestic Persepolis and unforgettable Naqsh-e Jahan square, but we invite you to walk into the magnificent Takht-e Soleyman, be amazed at the incredibly carved cave dwellings of Meymand Village, and feel the impression of ancient civilizations at Tchogha Zanbil. Iran has 23 World Heritage Sites, two of which, Qanats and Persian Gardens, are serial inscriptions on UNESCO's World Heritage List. So anywhere you go, there is a great chance of visiting a World Heritage Site.
Food
Iran offers a very diverse collection of delicious foods and refreshing drinks. From mouthwatering kebabs to exotic vegetarian dishes, there are so many choices to try. Check out our articles on food and drinks in Iran.
Souvenirs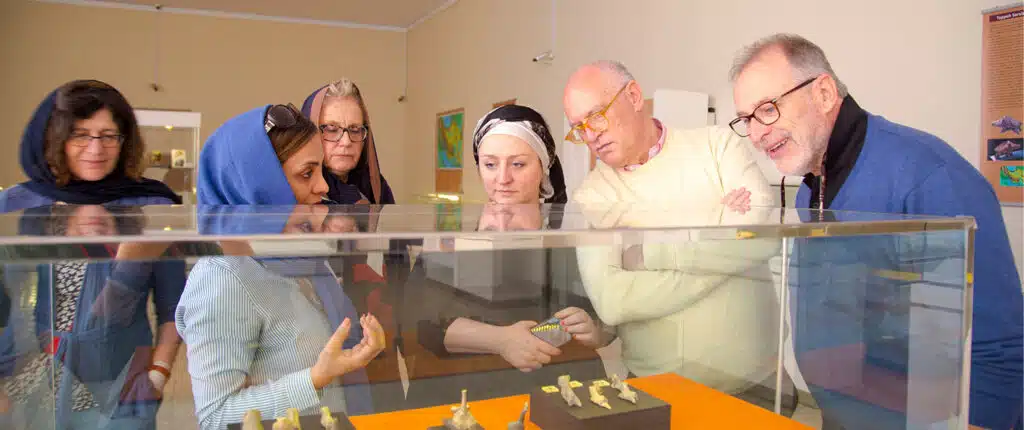 One thing you need to know is that the handicrafts of each province in Iran are unique to that province and different from the others. Even when you decide to purchase a Persian Carpet, you should know that the design and elaboration of carpets from Tabriz, Kerman, Kashan, Naein, and Khorasan are all different.
Stay out of trouble!
Alcohol is forbidden in Iran and the consequences of getting caught are not predictable!
Pay attention to what you are taking a picture of. Many government buildings or military establishments do have a sign to show that photography near these areas is forbidden.
At the end we have a friendly advice for you. If you speak a few words of Persian, please do not use it while you are still at the airport. There have been misjudgments and troubles that occurred after tourists of sensitive nationalities tried to show off their language skills. Unfortunately, not all the staff at the airports, even at Imam Khomeini international airport, speak English and resolving the misunderstanding can waste your time and cause too much stress.