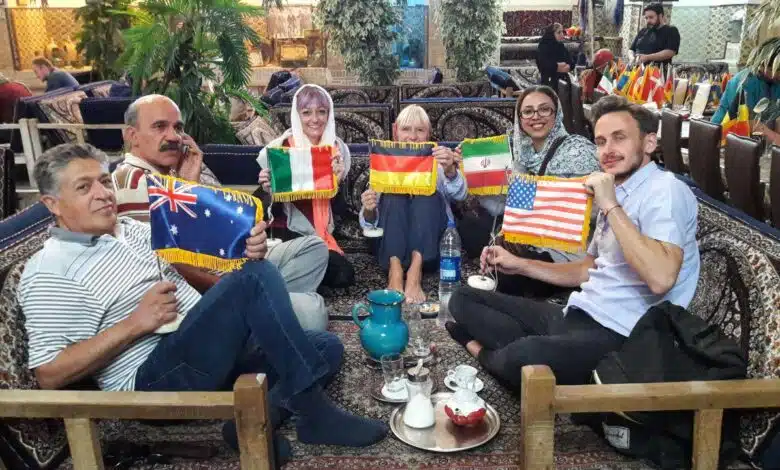 If you're an Australian citizen looking for a unique travel experience, look no further than Iran. Despite misconceptions and rumors, Australians are allowed and welcome to travel to Iran, a country filled with rich history, culture, and breathtaking landscapes.
From the bustling cities of Tehran and Isfahan to the serene deserts of Yazd and the ski slopes of Dizin, Iran offers a diverse range of experiences for any traveler. However, planning a trip to Iran can seem overwhelming, which is why we've created a comprehensive travel guide and a selection of Iran tours tailored specifically for Australians. In this guide, you'll find everything you need to know about traveling to Iran, including top things to do and see, essential travel tips, cultural customs and norms, and more. So, pack your bags and get ready for an unforgettable journey to one of the most fascinating countries in the world.
ARE AUSTRALIANS LEGALLY ALLOWED TO VISIT IRAN?
Yes, Australians are legally allowed to visit Iran. Iran issues visas for Australian citizens, and there are no legal restrictions on Australian citizens traveling to Iran.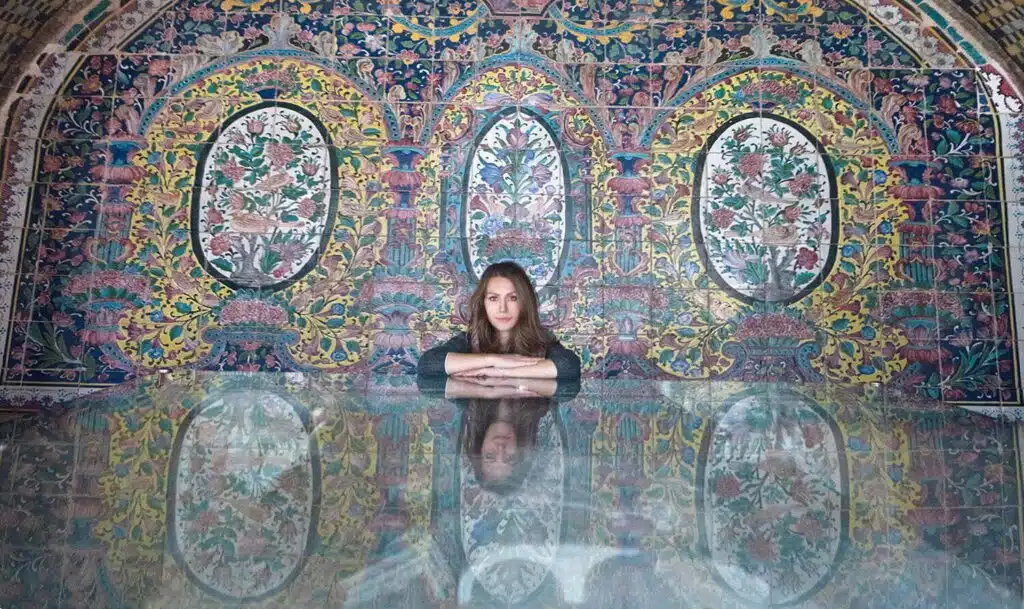 HOW CAN I APPLY FOR AN IRANIAN VISA AS AN AUSTRALIAN?
If you're an Australian citizen planning to visit Iran, you will need a visa to enter the country. Here are the steps to apply for an Iranian visa as an Australian:
Submit your application: You can apply for an Iranian visa online through the SURFIRAN visa gape, or in-person at the Iranian embassy or consulate. You'll need to submit a completed application form, a copy of your passport, a passport-sized photo.
Wait for your visa to be processed: The processing time can vary, but it usually takes around a week.
Receive your visa: Once your visa is approved, you'll receive it in the mail or can pick it up at the consulate or on arrival in Iran.
The other option is to apply for a visa on arrival at the airport, which is provided to Australian citizens for thirty days.
CAN AUSTRALIANS TRAVEL SOLO IN IRAN?
Yes, Australians can travel solo in Iran. However, it's important to note that Iran is a conservative and Islamic country, and some customs and laws may be different from what you're used to in Australia. It's important to research and respect local customs and dress codes, especially for women. While there is no law against solo travel in Iran, it's recommended to stay in touch with family or friends and to inform your embassy or consulate of your travel plans.
Solo travel in Iran can be a rewarding and memorable experience, as Iranians are known for their hospitality and kindness towards visitors. However, it's always a good idea to take basic safety precautions such as avoiding walking alone in unfamiliar areas at night, using licensed taxis, and keeping a close eye on your belongings. Additionally, it's recommended to have travel insurance that covers medical expenses and emergency evacuations.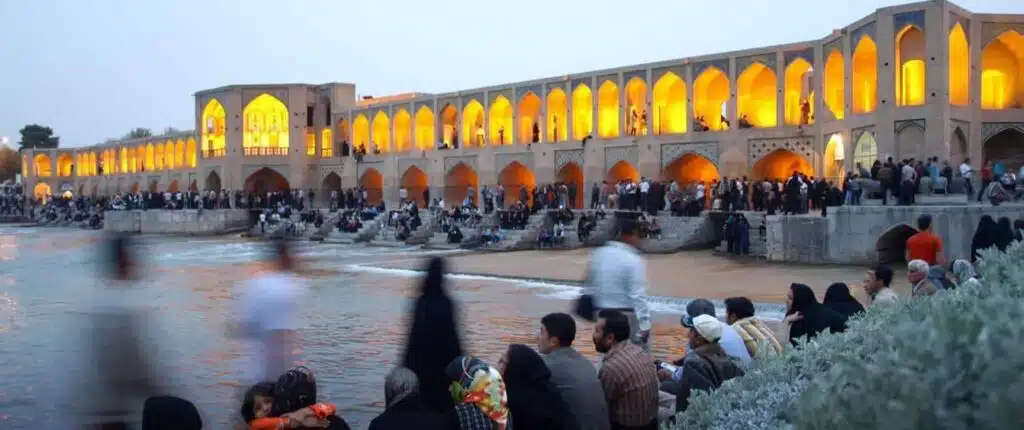 WHAT ARE THE ALTERNATIVES TO GROUP TOURS IN IRAN?
People are free to arrange their own trips, however, SURFIRAN also provides a customised tour option, so a private tour can be arranged which suits the needs of an individual, a couple, a family or a group of friends.
WHAT WILL LEAD TO REFUSAL OF ENTRY INTO IRAN?
Proof of evidence of travel into Israel in a passport can lead to a refusal of entry into Iran. Otherwise, there are very few cases were entry will be denied.
IS IT POSSIBLE TO TRAVEL TO IRAN WITHOUT A VISA?
No. A valid visa is required to enter Iran under all circumstances for Australian citizens. 30-day visas are available on arrival at the international airport for Australian passport holders.
CAN I USE VISA OR MASTERCARD IN IRAN?
Due to US sanctions, the use of these credit cards is not possible at this point. There is, however, a tourist debit card, which allows you to store cash and pay for goods and services using this card. Click here for more information.
CAN I TRAVEL TO IRAN AS AN UNMARRIED COUPLE?
Yes. This is not a problem. Under Iranian law, unmarried couples are prohibited from living together or being alone unless they are family or married. In practice, this does not tend to be enforced on foreign couples when it comes to hotels or other services. Foreigners who are in a relationship with an Iranian will sometimes have to show proof of marriage to be able to stay together. The worst-case scenario is that you may be asked to stay in separate rooms.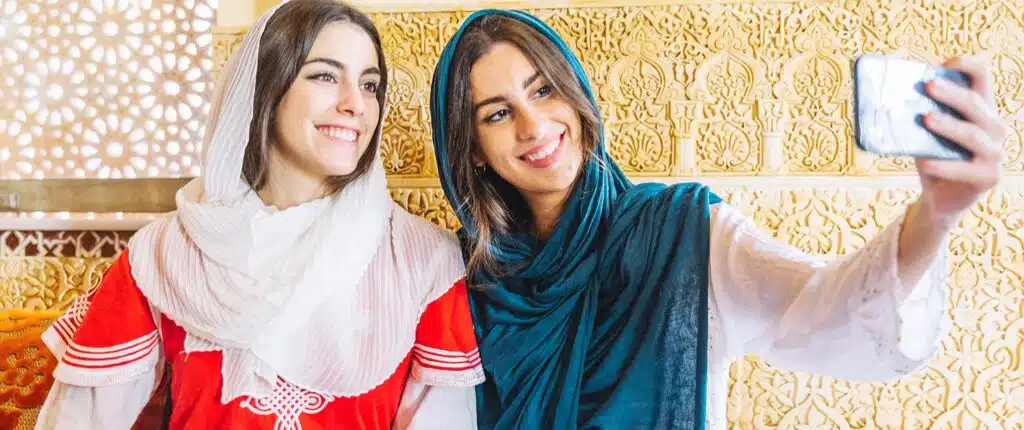 IS THERE A DRESS CODE IN IRAN?
Women are required to wear a headscarf in public at all times. It does not have to be put tightly on but must be there as a form of covering. Otherwise, most of your skin should be covered in clothes. This also tends to apply to men, where shorts are not accepted in public. Short sleeve shirts, however, are accepted. Read more…
IRAN POLITICS AND RELIGION – WHAT IF I DO NOT AGREE?
It is not a requirement to agree with any particular political decision or religious ideology to visit Iran. While in Iran, you will hear a lot of different views from different people about politics and religion, and inevitable all travellers will have their own thoughts. However, the Iranian government is very sensitive to any foreign involvement in internal political affairs, so any political activity inside Iran, particularly directed against the Iranian government, could lead to arrest. At least while in Iran, it is best to keep your views private on political and religious matters.
CAN I DRINK ALCOHOL AND EAT PORK IN IRAN?
Drinking alcohol is against the law in Iran and no shops are permitted to sell it. Anyone caught in possession of alcohol faces arrest and in the case of a tourist face deportation. People in Iran tend to drink tea, Sharbat (a cool, sweet drink known as the world's first soft drink) or doogh (a savoury yogurt drink). Alcohol free beer is also available. Pork is not available. When it comes to meat most Iranians tend to eat chicken, beef or lamb, all of which are widely available. Read more…
IS IT PERMITTED TO TAKE PHOTOS OF HISTORICAL SITES AND PEOPLE IN IRAN?
Rules on photography depends on the place. Many mosques will allow photography inside and outside. Some museums will not allow photography inside but will outside. Generally, if it is not permitted, a sign will indicate. Restrictions are placed on photography of government and military buildings. For people, when taking photos of specific people, it is always better to ask for permission. Often this will led to a positive response, many Iranians like to pose for photos.
CAN I BUY SOUVENIRS LIKE PERSIAN RUGS IN IRAN?
Yes, it is possible to buy Persian rugs or other souvenirs. Iran is known for having the best rugs and carpets in the world. However, caution is advised before spending lots of money to ensure you are getting the genuine item rather than a fake. When buying items in places like the Bazaar, bargaining for price is considered normal.
WHEN IS THE BEST TIME TO VISIT IRAN?
It depends on what you want to do! In most places in Iran summer is hot and winter is cold, with snow in some places. During the month of Ramadan it can be difficult for travellers as many food stores are close during the day. At times around the Iranian New Year which occurs on March 21, more people inside Iran go on holiday, so it can be more difficult to secure accommodation.
ARE THERE ANY IRAN TOURS FROM AUSTRALIA?
Yes. SURFIRAN can provide you with any sort of tours from Australia, whether as an individual, a couple, a family, friends or as a group. We can provide what you are looking for. We have a representative in Australia, who would be happy to receive any questions you may have or help with the booking process.